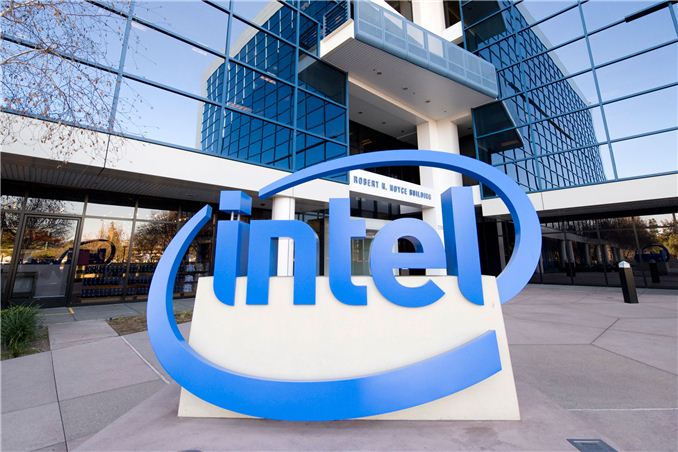 The 14nm tri-gate for process from Intel has currently been seen in both Core M (Broadwell-Y) and Broadwell-U, with some discussions at Mobile World Congress regarding Atom x5 and Atom x7 both featuring 14nm cores at their heart. For the mini-PC and laptop space, Core M fits nicely with a 4.5W TDP and the Core architecture, however Intel's Atom line also occupies a similar segment but at a lower price point. The upgrade from Bay Trail is Cherry Trail, from 22nm Silvermont cores to 14nm Airmont cores. Technically it would seem that Cherry Trail is a catch-all name with the SoCs intended for mini-PCs will also ride under the name 'Braswell', using up to four Atom cores and Generation 8 graphics within a 4-6W TDP.
CPU World recently published details of four Braswell SKUs. For Braswell, similar to Bay Trail, Intel designs its Atom SoCs in terms of dual core modules, where each core is separate apart from a shared L2 cache. The SoC then puts one or two of these modules on die (for two or four cores) without an overriding L3 cache. The Braswell SoCs will support DDR3-1600 memory, with SIMD instructions up to SSE4 with support for VT-x and Burst Performance Technology offering higher clocks for extremely short periods when required.
The four SoCs are presented as follows:
Intel Braswell SKUs
SKU
Cores /
Threads
CPU
Freq
CPU
Burst
L2
Cache
TDP
Price
Celeron N3000
2 / 2
1040
2080
1 MB
4W
$107
Celeron N3050
2 / 2
1600
2160
1 MB
6W
$107
Celeron N3150
4 / 4
1600
2080
2 MB
6W
$107
Pentium N3700
4 / 4
1600
2400
2 MB
6W
$161
This is similar to elements of both the Bay Trail-M (Mobile) the Bay Trail-D (Desktop) product line, which would perhaps mean that we will see both inside mini-PCs as well as some laptop designs, such as Chromebooks. In the current Braswell list there are two dual core models and two quad core models, although in the Bay Trail-D line there are six in total with four Celeron and two Pentium. The Celeron N3000 from the Braswell line is an interesting element to consider, especially when we compare it against the similar TDP of the Core M 5Y10.
Celeron N3000
Core M 5Y10
Architecture
Airmont
Broadwell
Cost
$107
$281
Cores / Threads
2 / 2
2 / 4
Base Frequency (MHz)
1040
800
Turbo / Burst (MHz)
2080
2000
L2 Cache
1 MB
0.5 MB
L3 Cache
-
4 MB
TDP
4 W
4.5 W
GPU
'

Gen 8'

HD 5300

Execution Units

Unknown ?

24

GPU Frequency / MHz

320-600 ?

100-800

DRAM

DDR3-1600

DDR3/L-1600
Ultimately Intel's differentiation lies with the architecture and price, meaning Core costs more, and historically this also correlates with performance. That being said, Core M is susceptible to both cTDP-Up and cTDP-Down depeding on how the OEM wants to use it. Braswell may be in a similar position, although we do not have confirmation of this as of yet.
It will be interesting to see what applications for Braswell will be released first. I would imagine everything we currently see in Bay Trail-D form should get an upgrade. We have already seen shots of ECS' roadmap for the LIVA which states a Q2 2015 launch for example.
Source: CPU World