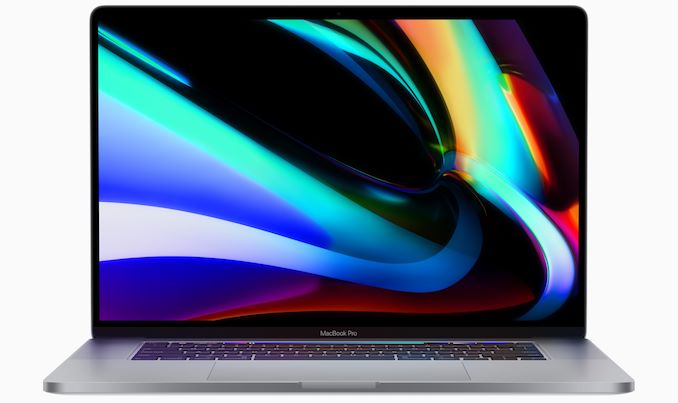 In our series of laptop buyers guides, here's the latest update to our list of recommended laptops. All numbers in the text are updated to reflect pricing at the time of writing.
After years of waiting, Intel has finally launched its latest 10th generation Core processors based on the long-anticipated 10nm process, and while 10th generation Core for laptops features processors based on both 10nm Ice Lake and 14nm Comet Lake, Ice Lake appears to be quite widespread in many of our pics this quarter. In addition, AMD's Ryzen platform recently got a new halo device in the Microsoft Surface Laptop lineup, and offers AMD a competitive platform. AMD hasn't yet launched their latest 7nm Zen 2 parts for laptops yet, but the combination of Zen plus Vega graphics has worked well for them. Let's dig into this quarter's recommendations.
As always, we'll break the guide down into several segments to serve various markets, from low-cost, to mid-range, to high end.
Entry Level
Entry level laptops are going to be lacking features against their more expensive competition, but it's where the trade-offs are made that make or break something in this category.
Acer Aspire 5 Slim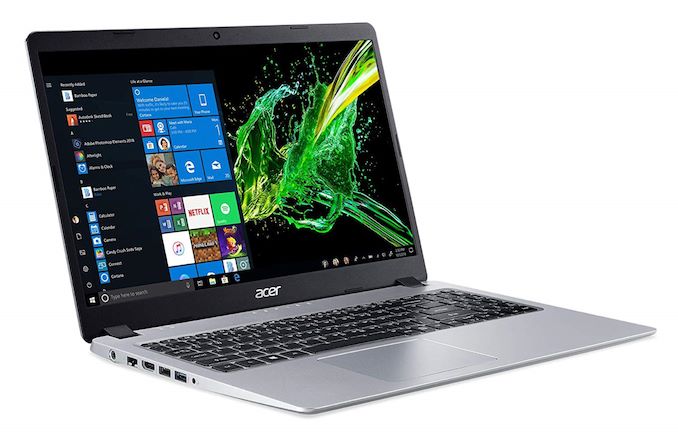 Featuring the AMD Ryzen 3 3200U processor, 4 GB of memory, and a 128 GB SSD, the Acer Aspire 5 definitely hits the marks for entry level, but the roughly $300 price tag helps offset the low specs. The memory in particular is a sore spot, but the DDR4 SO-DIMMs can be upgraded if necessary. It features a 15.6-inch 1920x1080 IPS display as well, so despite the low price, the display will be sharp and offer the wide-viewing angles of an IPS panel. At 4.19 lbs, it's a bit heavy, but that's one of the drawbacks of an entry level device, and Acer only rates this laptop at 7 hours of battery life, and in the real world, it will likely be less.
Midrange
If you need to step up to something with more processing power, more storage, and have a higher budget, you'll get a lot of advantages over the entry level segment.
Dell Inspiron 14 5000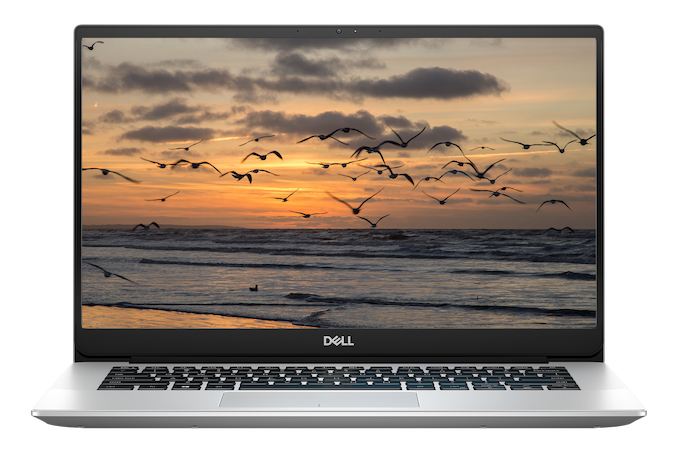 Dell manages to hit the entry level pricing with the latest Insprion 14 5000 while still offering an Ice Lake processor in the Core i3-1005G1, but the 4 GB of RAM and 128 GB of SSD storage may tempt you to bump up the specs. Dell has a Black Friday deal on which offers the Core i5-1035G1, 8 GB of RAM, and a 512 GB SSD for $599.99, which is only $20 more than the 256 GB model. The 14-inch laptop features a 1920x1080 display with narrow borders, and the single-channel DDR4 can be upgraded if necessary.
HP Envy 13t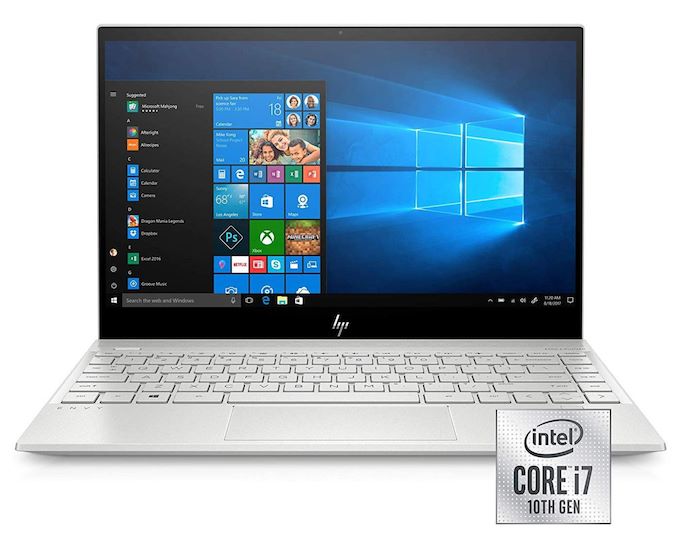 Rather than outfit their Envy 13t with Ice Lake, HP has opted for the Comet Lake Core i7-10510U processor, and the base model is well-equipped, with 8 GB of RAM and a 256 GB SSD. You can also opt for a GeForce MX250 version for just $80 more. The 13.3-inch IPS display offers a good 1920x1080 resolution, and the laptop itself feels much like a more a premium ultrabook with its all-aluminum chassis, great battery life, and sharp design. HP has a great device in the Envy 13t and is worth checking out.
Premium Ultrabooks
Microsoft Surface Laptop 3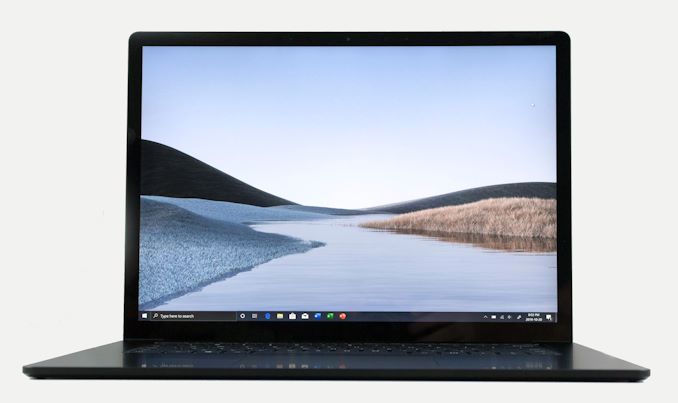 We recently reviewed the 15-inch version of the Microsoft Surface Laptop 3, and some small changes from Microsoft have made big improvements. The 13-inch model features Intel's Ice Lake platform, and the 15-inch consumer version is AMD's first premium design win, with a unique Ryzen Surface processor based on the Ryzen 3000 series laptop platform. Microsoft had AMD enable an additional Vega compute unit, which means the Ryzen 5 went from 8 to 9 CUs, and the Ryzen 7 went from 10 to 11. Overall, the Surface Laptop 3 offers an incredibly well built device, with a fantastic display, and now even a USB Type-C port. It's a nice update to an already nice laptop, and now comes in an additional size, as well as offering new models without the controversial alcantara keyboard deck.
Dell XPS 13 7390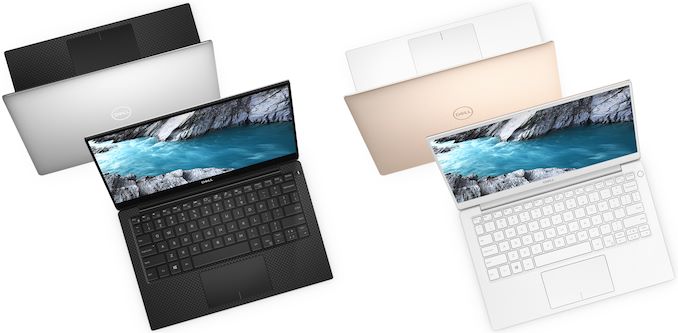 Dell's iconic XPS 13 is now available with 10th generation Intel Core, but it is not the latest Ice Lake, but Comet Lake, meaning these are the older Skylake cores. Comet Lake offers a much higher maximum turbo frequency than Ice Lake, but loses the improved GPU and newer CPU cores. The base model offers just 4 GB of LPDDR3 which is non-upgradable, so really the Core i5 model with 8 GB of RAM is the true entry point at $1099.99. The XPS design is one of the best in the industry, and Dell's Infinity Edge display pioneered the thin-bezel revolution we've seen over the last couple of years.
Convertibles
Microsoft Surface Pro 7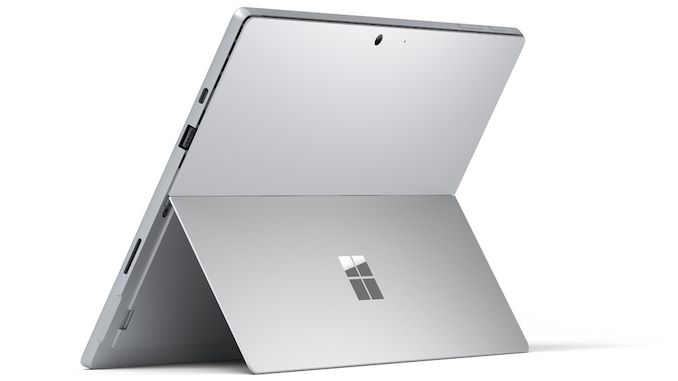 Microsoft's Surface Pro lineup is their most popular device, and for good reason. It has defined the convertible tablet computer, and brings productivity on the go. It needs to be paired with a Surface keyboard, but the keyboard itself is quite good, offering surprisingly good key travel, and a fantastic trackpad, dispite the small size. The 12.3-inch PixelSense display is one of the best in the industry, offering 267 pixels-per-inch, and of course touch and pen support as well. The Surface Pen has improved tremendously over the generations, and offers one of the best pen experiences on a PC. The latest model brings incremental improvements, including the latest Ice Lake platform, which is nothing to scoff at, and finally, a USB Type-C connector in place of the mini DisplayPort output. If you're after a convertible device that is extremely portable, the Surface Pro needs to be considered.
Dell XPS 13 2-in-1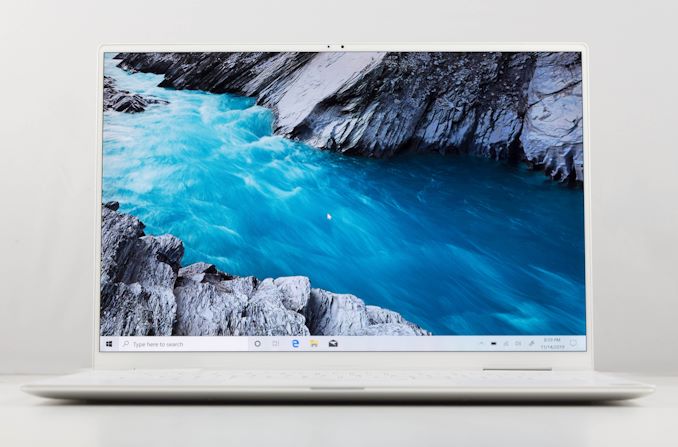 The XPS 13 2-in-1 is a masterful take on a convertible, offering great performance, wonderful styling, excellent materials, and the latest components. We recently reviewed the XPS 13 2-in-1 and were very impressed. Intel's Ice Lake processor offers excellent performance, and Dell has done a great job on battery life, and a wonderful 1920x1200 display. The extra vertical pixels are very welcome in productivity tasks, and 16:10 displays will hopefully start to mount a comeback after years and years of 16:9. Dell's MagLev keyboard would be the one negative, since the travel is very short and it does take some getting used to, but the XPS 13 2-in-1 was otherwise a great take on the 360° convertible laptop. The black colored model is a bit more functional, but the arctic white does look great.
Discrete GPU Laptops
Sometimes you just need more performance, and the integrated GPU isn't going to cut it. If you're into gaming, some of the more gaming focused devices are likely a better bet, but if you need a strong laptop to get work done, these laptops fit the bill.
Lenovo ThinkPad X1 Extreme Gen 2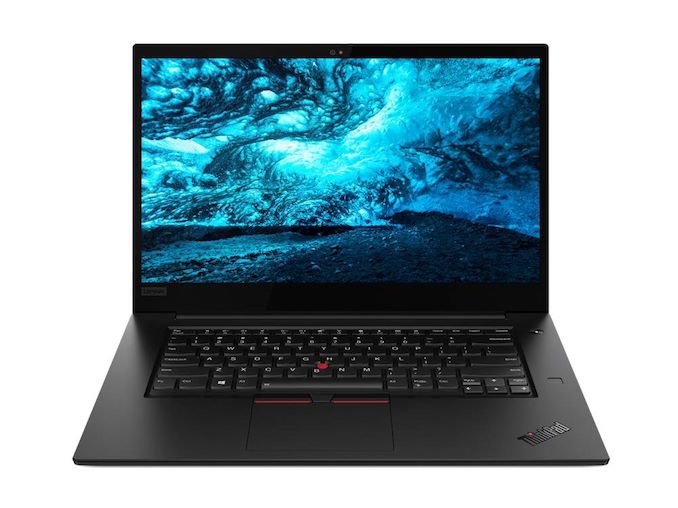 Lenovo's 15.6-inch X1 Extreme is now in its second generation, offering plenty of compute at your fingertips. Lenovo is offering the 9th generation Intel Core H-Series, up to the Core i9-9880H with eight cores and sixteen threads. On the GPU side, all models ship with the NVIDIA GeForce GTX 1650 Max-Q. Lenovo lets you build out with up to 64 GB of DDR4 RAM and a 1 TB SSD as well, and the 80 Wh battery is rated at over 14 hours of life. Lenovo also offers a Dolby Vision HDR 400 IPS display, or you can opt for a UHD OLED rated for HDR 500 and including Dolby Vision.
Microsoft Surface Book 2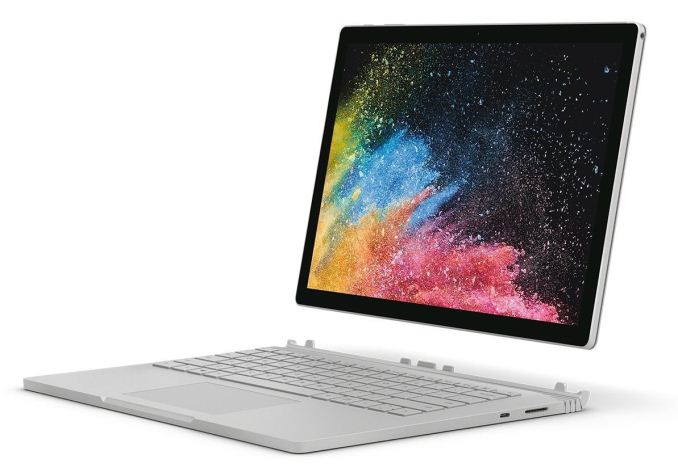 Microsoft didn't update the Surface Book 2 at their last hardware event in October, but the Surface Book 2 is still one of the best laptops around. The 3:2 aspect ratio display makes for great productivity, and despite it still being on 8th generation Core, the optional NVIDIA GTX 1050 in the 13-inch, and the included NVIDIA GTX 1060 GPU in the 15-inch provide a lot of GPU grunt in such a small device. The Surface Book 2 features one of the best SDR display available in a PC, with great contrast, high resolution, and per-device calibration, and the keyboard is fantastic as well. The battery life is helped by a large battery in the base, coupled with a smaller battery in the display. Microsoft's Surface lineup is pricey, and the Surface Book 2 is pricey even for a Surface device, but it is a wonderful laptop.
Apple MacBook Pro 16-inch (2019)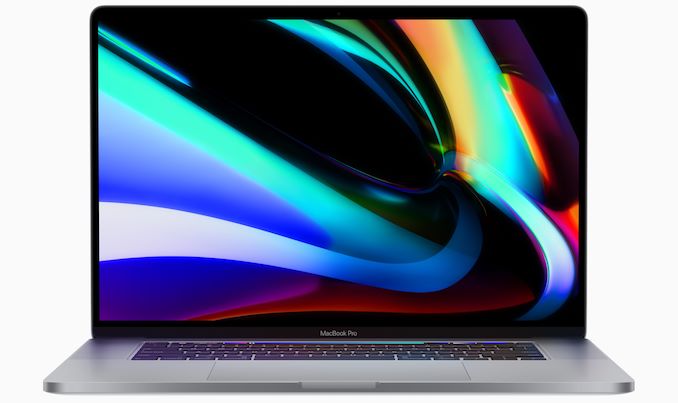 Apple has just updated the MacBook Pro, offering a new 16-inch model, and it brings some much-needed improvements to the lineup. Apple seems to have abandoned their butterfly keyboard, going back to a more traditional scissor-style mechanism, which should spell relief to so many due to the reliablity issues with the butterfly design. They've bumped the display up to 16-inches from 15.4 as well, now featuring a 3072x1920 resolution. Apple also provides P3 color gamut, and thanks to the Mac's color management system, this wide gamut is not the negative it is on the Windows side of the fence. Apple also provides the True Tone feature, which adjusts the white point of the display depending on the ambient lighting, and this feature works very well. The processor didn't change from the outgoing 15.4-inch model, with the Coffee Lake platform up to the Core i9-9980HK, but a new GPU is available with the AMD Radeon Pro 5300M. Apple has also bumped the battery capacity right up to the 100 Wh maximum that is allowed on airplanes, and Apple rates it for 11 hours of life. Apple has made a lot of tweaks to the MacBook Pro with the new 16-inch model which should hopefully address some of the shortcomings of the previous design. If you're after a Mac, this is the one to get.