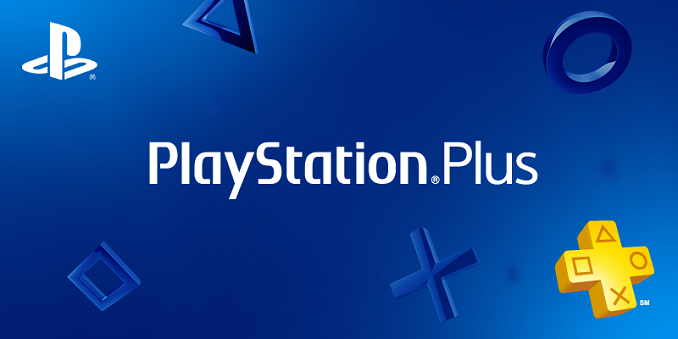 Generally, Sony announces the free games near the end of the month, but for this month, they squeaked it into the third day. But luckily they saved some great games for the list this month, with the standard two games for each platform coming for March. Let's dig in and see what's in store for PlayStation Plus subscribers for March.
PlayStation 4
Oddworld: Abe's Oddysee – New 'n' Tasty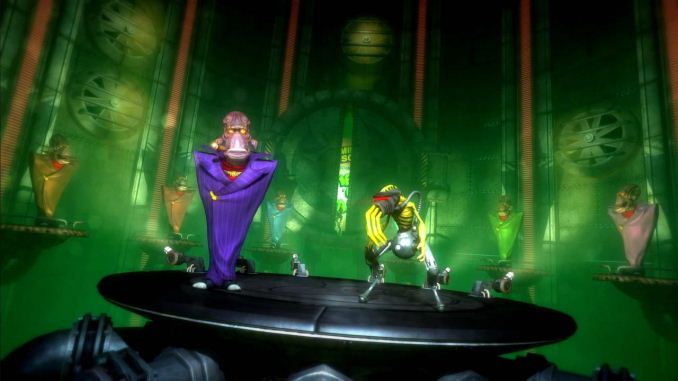 First, from developer Just Add Water, comes the reboot of the 1997 PlayStation game Oddword: Abe's Oddysee. The new title, sporting the "New 'n' Tasty" label, is a re-crafted take on the classic platformer. Players control a Mudokon named Abe, in the land of Oddworld. Reception of the remake has been very good, with the game getting an 84 Metascore, and 8.3 User Score on metacritic. Oddworld: New 'n' Tasty normally retails for $29.99 on the PlayStation Store.
"Explore ancient ruins, dodge carnivorous beasts and avoid trigger-happy hunting parties as Abe, the original Oddworld hero in this lovingly re-crafted take on PlayStation® classic Abe's Oddysee. Once a happy floor waxer in Oddworld's biggest meat processing plant, Abe stumbles across his boss's secret plan to turn the factory's slave labor force into the latest in the RuptureFarms Tasty Treats line of novelty meat snacks. Abe now has to save his own skin from the grinders even if simply escaping the flesh farm is only the start of his Oddysee. Many dangers await Abe on his journey to discover his people's heritage. Built from the ground up, enjoy breathtaking visuals, enhanced audio and improved, deeper gameplay as New 'n' Tasty reignites the original Oddworld game using the latest next-generation technology."
Valiant Hearts: The Great War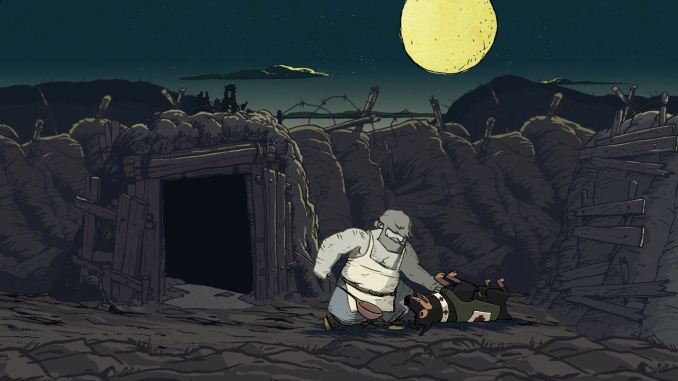 The second game up this month is one that I have been wanting to try since it was first announced. Valiant Hearts: The Great War, comes from developer Ubisoft Montpellier, and tells the story of four characters and a canine companion during World War I, but through a puzzle adventure game. It features a similar, yet distinct, visual style as compared to another Ubisoft game, Child of Light. Ubisoft's creation scores a 77 Metascore, and 8.2 User Score on metacritic, and normally sells for $14.99.
"This is the story of crossed destinies and broken love in a world torn apart. Of people who will try to survive the horror of the trenches, following their faithful canine companion. In Valiant Hearts, the lives of these characters are inextricably drawn together over the course of the game. Friendship, love, sacrifice and tragedy befall each one, as they help each other retain their humanity against the horrors of war."
PlayStation 3
Papo & Yo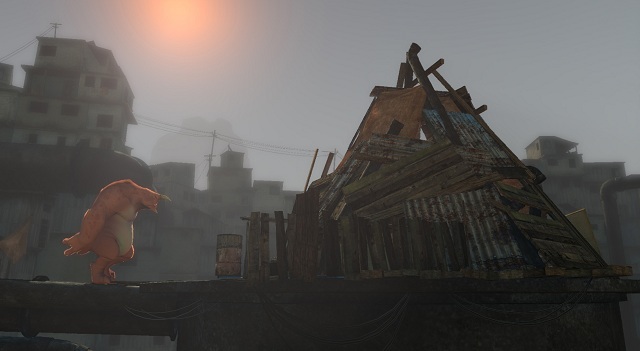 The PlayStation 3 gets access to Papo & Yo, which is a fantasy adventure and puzzle game from developer Minority. First released in August 2012, this game is set in Brazil, and control the main character Quico, who is a young boy who has run away from home. During the game, Quico meets Monster, a giant who can be used to assist solving puzzles throughout the levels. It scores a 72 Metascore, but higher 8.2 User Score on metacritic, and normally retails for $9.99.
"Papo & Yo is a Puzzle-Platforming Adventure that follows the tale of a young boy named Quico and his best friend Monster, a huge beast with razor-sharp teeth and an addiction to poisonous frogs. The minute Monster eats a frog he goes into a violent rage that's bad news for everyone around. And yet, Quico isn't afraid to make a dangerous journey to find a cure for his best friend.
As Quico, you'll need to build your friendship with Monster by solving puzzles with his help as you adventure through a magical, imaginative world in which you can conjure solid objects from thin air. You'll need to learn to use Monster's emotions, both good and bad, to your advantage if you want to complete your quest and find a cure for your scary pal!"
Sherlock Holmes: Crimes and Punishments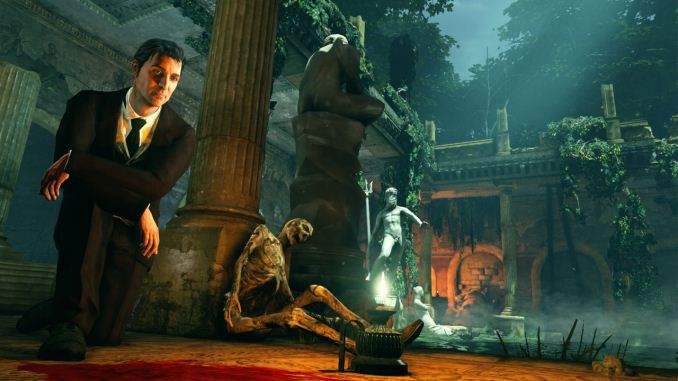 From developer Frogwares comes another tale of the classic detective Sherlock Homes. This single-player investigative game takes place in, well London of course. It was released at the end of September 2014, and contains six cases for the player to investigate. The PS4 version scored a 73 Metascore, and 7.5 User Score on metacritic, so reviews have been a bit mixed. This new take on Sherlock Holmes normally sells for $49.99, so even though the reviews have been mixed, this is a fairly new game up for grabs.
"WE PROVIDE HIS SKILLS, YOU PROVIDE THE WITS
You are Sherlock Holmes! Use your impressive talents as a detective to solve six thrilling and varied cases: murders, missing persons, spectacular thefts and numerous investigations that sometimes lead you into the realms of the fantastic.
The great freedom of action in Crimes & Punishments allows you to conduct your investigations in the manner you deem appropriate. Choose the leads you wish to pursue, interrogate your suspects and, from your deductions, name the guilty parties... and determine their fate wisely, as surprising consequences may arise where you least expect them."
PlayStation Vita
OlliOlli2: Welcome to Olliwood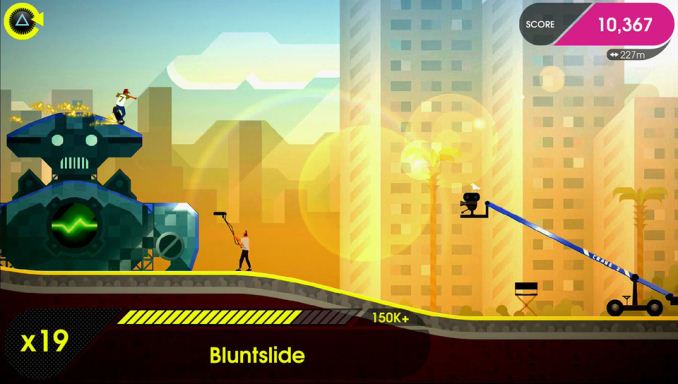 Developer Roll7 created this sequel to the original OlliOlli which came out at the beginning of 2014. The new version was released today. The PS Vita version is not yet available on Metacritic, but the PS4 version does have a Metascore of 83 with ten reviews so far. The original was well received, so if you love challenging skateboard games, you'll want to check this out. OlliOlli2 normally sells for $14.99, and is also available for the PS4 with this promotion.
"Drop in to Olliwood and prepare for finger-flippin' mayhem in this follow up to cult smash OlliOlli.
The iconic skater is going all green-screen with a stunning new look, plucking you from the street and dropping you squarely in the middle of the big screen's most bodacious cinematic locations.
The sequel boasts all new Ramps and Epic Hills allowing for monster air and multi-route levels. Further, OlliOlli2's combo system has been expanded. The joy of Manuals, Reverts, Revert Manuals and Grind Switching giving you more control and expression than ever before.
The hallowed 'Tricktionary' also expands with new specials including 540 Shove-its, Anti-Casper Flips and Darkslides.
There's Five NEW worlds, 50 NEW Amateur and Pro Levels and 250 NEW Challenges to tear through, along with the return of the much loved Daily Grind, Spots Mode and RAD Mode."
CounterSpy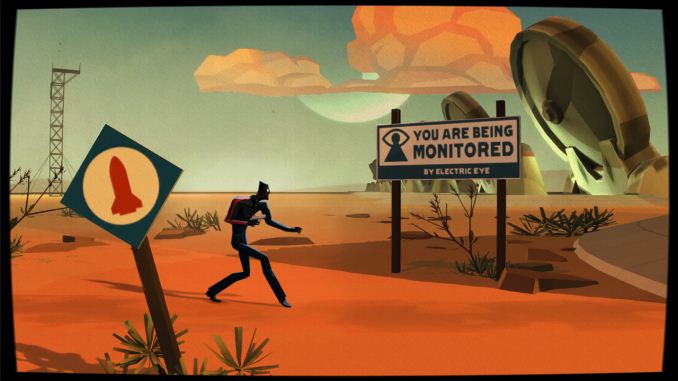 Developer Dynamighty created this side-scrolling stealth game, set in an alternate version of the Cold War. It focuses on rogue spy agency C.O.U.N.T.E.R, which keeps the world's superpowers in check. It was released in August 2014, and to mixed reviews, with the Vita version only receiving a 70 Metascore and 7.0 User Score, and the PS4 version scoring a bit less. Love it, or hate it, the good news is that Sony is offering this $14.99 game as cross buy for all platforms during this promotion.
"Combining the spy mythology and bold aesthetics of the 1950's and 1960's and set during the Cold War, CounterSpy™ focuses on the rogue third spy agency, C.O.U.N.T.E.R., that keeps the world's super powers at bay. Just as each side of the ongoing conflict gets close to unleashing a blow of earthshaking proportions, C.O.U.N.T.E.R. jumps into action, stealthily sabotaging their dastardly plans and deceptively maintaining world peace."
And that wraps up our look at March's PS Plus games. There's quite a variety in here, with some games highly rated, and some less so, but there are six to choose from depending on your platforms. I'd say this is not the strongest offering ever by the PS Plus people, but Valiant Hearts is one game I've been keeping my eye on so it's good to see it available now to subscribers.
Source: PlayStation Blog