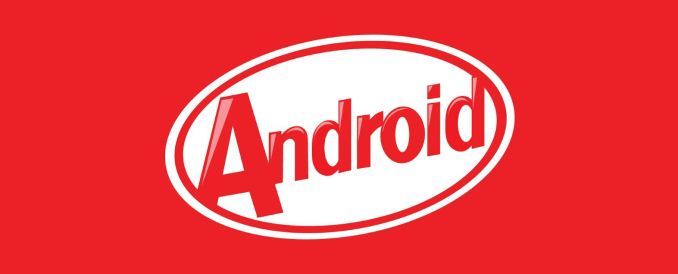 After initially posting factory images yesterday, Google has begun it's OTA rollout of its latest iteration of Android 4.4 KitKat. Android 4.4 launched in October last year alongside Google's newest smartphone, the Nexus 5. On the design front, Android 4.4 brought many refinements to the user interface by introducing the ability to enable translucency in areas such as the status bar and navigation buttons. In addition, the legacy blue parts of the interface like the status bar icons were replaced with more unified white elements. It also featured the new Google Experience Launcher which features much deeper Google Now integration with the ability to trigger voice search by saying "OK Google" on your homescreen.
Under the hood, Google brought about optimizations like ZRAM support which allows data for idle background applications to be stored in a compressed RAM partition to free up RAM for applications in use. A low-RAM API with more aggressive memory management to improve performance on devices with as little as 512MB of RAM was included as well. Google also introduced their new experimental Java runtime which they call ART. ART hopes to improve application performance over Android's current Dalvik runtime, which uses just-in-time compilation, by using ahead-of-time compilation to compile Java bytecode into machine code at the time of install.
Shortly afterward, Google released version 4.4.1 and 4.4.2 which included substantial improvements to the Nexus 5 camera performance by focusing faster and having the camera software prefer faster shutter speeds. The algorithms for calculating white balance and color balance were also tweaked to address complaints about inaccurate color in captured images. Compatibility between the ART runtime and third party applications was also improved, along with many other bug fixes and security improvements.
Android 4.4.3 is mainly an update to fix outstanding bugs with Android Kitkat but there are a couple of tweaks to the user interface that come along with it as well.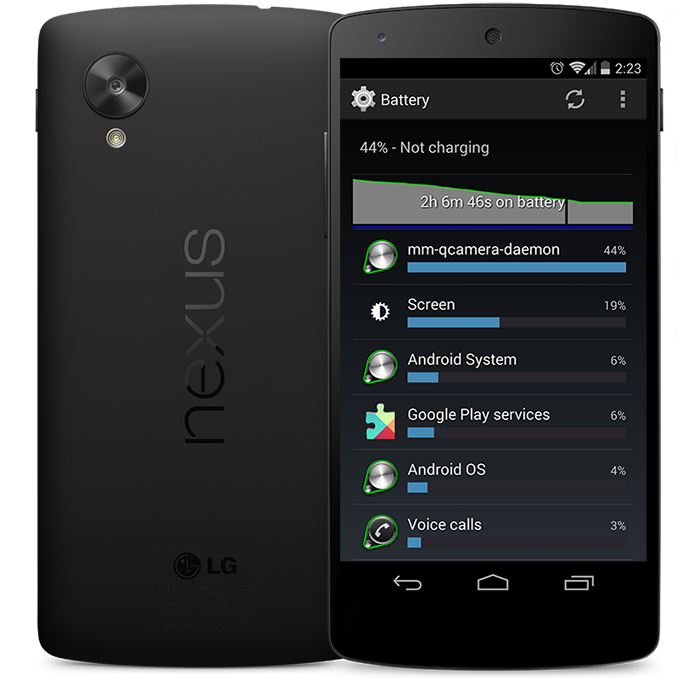 One of the long awaited fixes of this release is for excessive battery drain that could occur when an application used a device's camera as a result of a process called 'mm-qcamera-daemon' which controls the camera on Qualcomm-powered devices. After an app using the camera was closed the process would continue to run in the background and cause abnormally high CPU usage which resulted in increased battery drain and higher device temperatures than normal.
In terms of updates to the UI, Android 4.4.3 brings a new dialer application and changes to the people app. The new dialer features white keys with a different shade of blue that fits better with the overall design of KitKat itself. The black and turquoise of the dialer has seemed like a design outlier compared to Google's new applications for quite some time now and it's good to see Google continuing to unify the design of the Android OS. The new people application is mainly the same as its predecessor but it replaces the older grey contact photo icons for contacts you have not assigned a picture to with new colorful ones.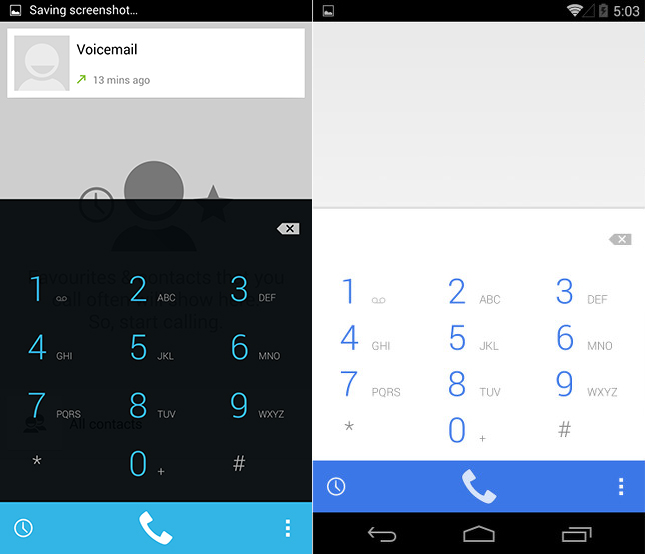 The update is currently known to be rolling out to Google's 2013 Nexus 7 with LTE, and it should reach other Nexus devices that support Android KitKat which includes the Nexus 4, Nexus 5, Nexus 7 (2012/2013 WiFi), and Nexus 10 shortly. Google Experience devices should receive their updates to Android 4.4.3 in the near future. Google is yet to post a summary changelog for the update and all the various bug and security fixes it includes but when it becomes available it will be added here. As always, Google's update rollouts are done in stages and it may take some time for your device to receive it.
Source: Google Nexus 7 OTA via Android Police