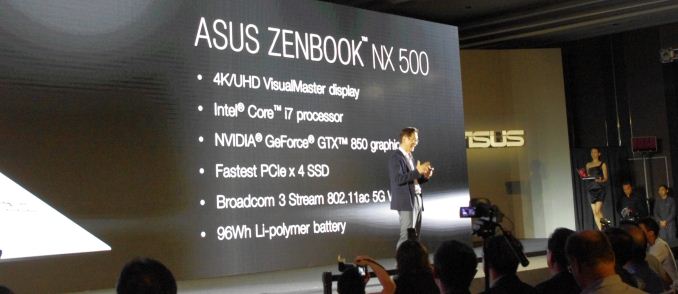 Last year at Computex we were excited by all the news revolving around 4K/UHD monitors coming to market. At that time I believe we were discussing 32" panels and waiting for something smaller to come along. Fast forward a year and that 32" is reduced to 15.6" in the form of an Ultrabook, in the NX500 from ASUS. For specifications, models up to Core i7 and GTX850M graphics were discussed, which marks a shift to discrete GPUs over the Zenbook UX301 we saw last year, which has (only) a 1440p display in a 13" form factor.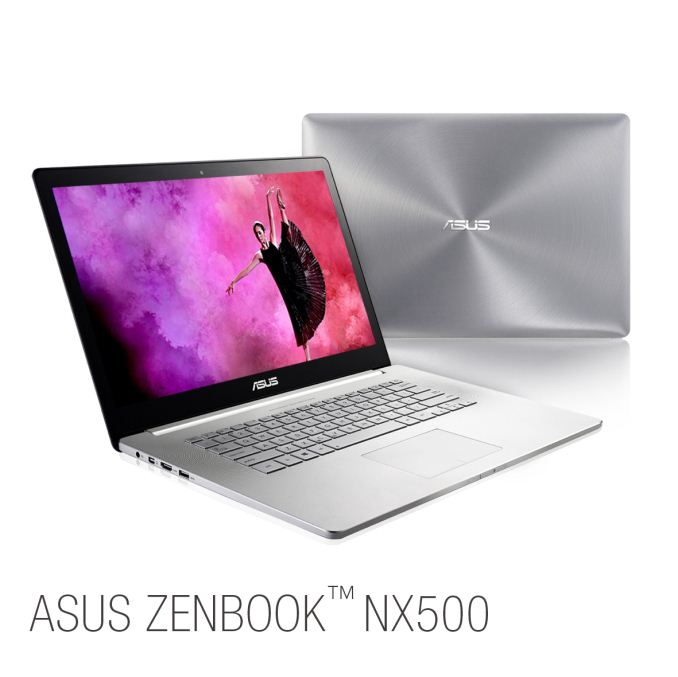 The NX500 will also be equipped with a Broadcom 3-stream 802.11ac solution, as well as PCIe x4 or RAID-0 SATA 6 Gbps storage options. The display is reported with a wide color gamut (100% NTSC, 108% Adobe RGB) with a factory calibrated color temperature. Audio gets the Bang&Olufson treatment, with ICEpower and SonicMaster technology over titanium-film speakers. The internal battery is listed as 96 Wh, compared to the 50.6 Wh in the UX301.
Again, no official word on actual processor numbers, release date or pricing yet.