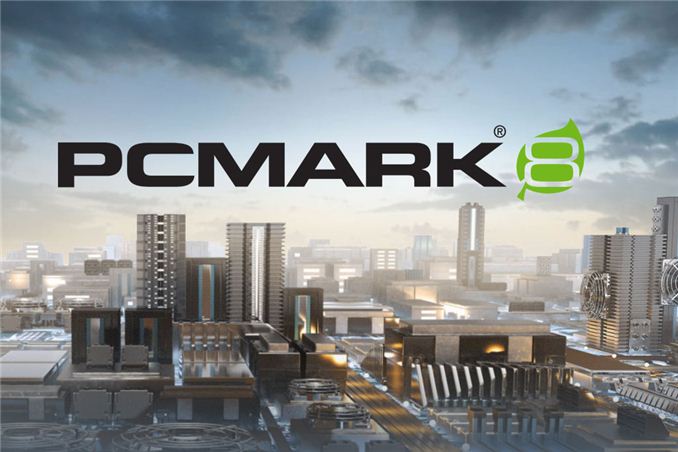 We've had a "preview" release of PCMark 8 for a few months now, but Futuremark was still working on a few minor issues it seems – plus the pending release of Windows 8.1 likely created a reason for delaying the public launch. Today it appears everything is finally in order and PCMark 8 Basic and Advanced editions are now available. (Sort of…Futuremark's web page was being updated briefly and the Steam store pages aren't live, but I suspect those will go up some time today. Update: And the Steam page is live now.)
PCMark 8 follows in the steps of the latest 3DMark with a modified user interface that is more touchscreen friendly. It also breaks up the benchmark into five tests: Home, Creative, Work, Storage, and Applications. The Creative test is a superset of the Home and Work tests, and likewise Home is a superset of Work, but the overall scores in each category can still vary depending on the capabilities of the device being tested. Storage naturally focuses on your storage device, and it can take a while to run on an SSD never mind waiting around for a hard drive. The Applications suite is the one item I have yet to test, as it requires Microsoft Office (2010 or later) and Adobe Creative Cloud (or later) in order to run. Also included as part of the overall package are battery life tests for the Home, Creative, and Work suites.
In terms of what you get with PCMark 8, the Basic edition only includes the Home, Creative, and Work benchmarks, along with the battery life tests. The Advanced version adds the Storage and Applications suites. Basic is available for free – either from the Steam PCMark 8 page or from one of the download mirrors. The Advanced edition is priced at $49.95 regularly, but there's a sale going on right now on Steam that will save you 25%, or a price of $37.49.
You can see results for PCMark 8 testing on several laptops in Mobile Bench (Creative, Home, Work, and Storage), and we'll be adding to those results in the coming months/years. Of particular interest is the Storage suite, where the sole hybrid storage solution that we've tested (the Acer V7-482PG) only manages half the performance of the pure SSDs. This is actually more or less my experience with hybrid storage solutions, and it will be interesting to see how pure HDD systems end up faring. The public release of PCMark 8 should also bring with it a larger collection of results in the ORB, if you're interested in seeing how your hardware stacks up.
Source: Futuremark Press Release