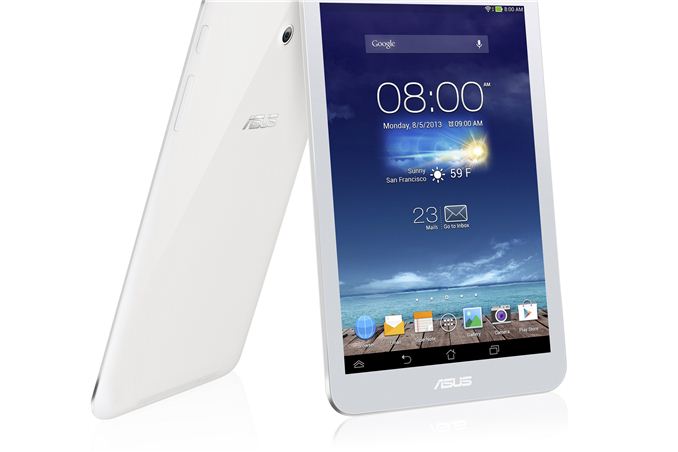 Joining the slew of IFA announcements as well as the MeMO Pad HD7, ASUS has two more MeMO Pad tablets on the way: the MeMO Pad 8 (ME180A) and MeMO Pad 10 (ME102A). Some of the details are a bit light right now, as all we know for certain is ASUS will be using quad-core 1.6GHz SoCs, but considering the MeMO Pad HD7 uses a quad-core MediaTek MT8125 (4 x Cortex-A7), that would seem the likely SoC of choice for the new MeMO Pads as well. ASUS seems to be using the MeMO lineup to introduce budget-friendly offerings, and while they haven't disclosed pricing on the new models I suspect they'll be well into the sub-$200 range like the HD7.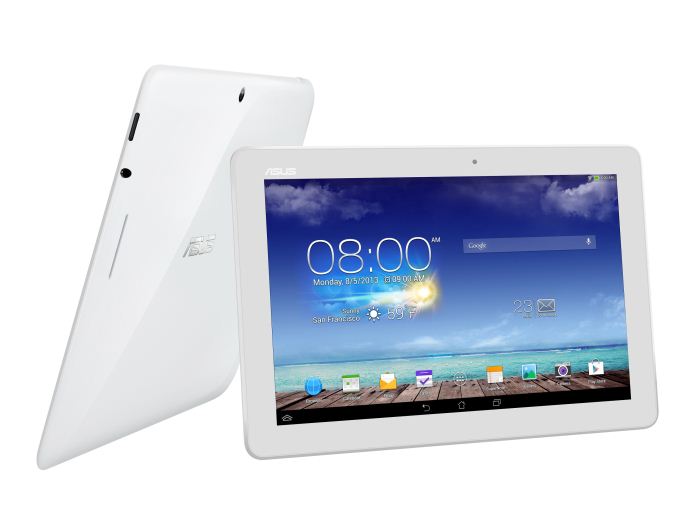 The specifications for the two tablets are quite similar in most areas, other than size. Both have 1280x800 IPS displays with 10-point capacitive multitouch, with the MeMO Pad 8 using an 8" display and the MeMO Pad 10 using a 10.1" display. They both include 1GB RAM, but the ME180A is only available with 16GB onboard storage while the ME102A is available with either 8GB or 16GB – though microSDXC slots are allow users to easily add more storage. Cameras are another area where the two differ: the 8" model has 5MP rear/1.2MP front (720p HD recording on the rear is supported) while the 10" has a 2MP rear/1.2MP front (again with 720p recording available from the rear camera). 802.11n WiFi and Bluetooth 3.0 are present, along with micro-USB and a 3.5mm headphone/mic jack. The MeMO Pad 8 has an accelerometer, e-compass, and proximity sensor; the 10 has A-GPS with GLONASS instead and drops the proximity sensor for some reason.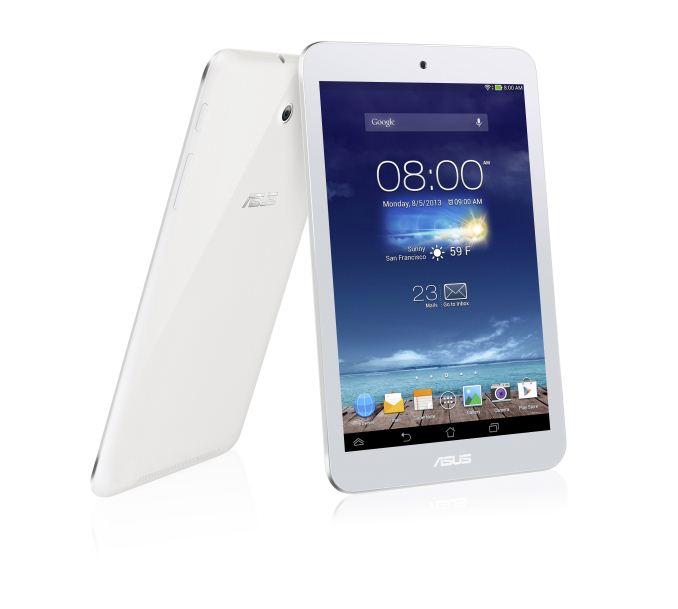 In terms of battery life, the 10 has a 5070 mAh battery while the 8 has a 3950 mAh battery, but the larger display apparently uses most of the extra capacity. The 10 is rated for up to 9.5 hours of 720p video playback and the 8 is rated at 9 hours. The MeMO Pad 8 measures 212.4mm x 127.4mm x 9.95mm and weighs 350g while the MeMO Pad 10 is 256mm x 174.6mm x 10.5mm and weighs 522g. Both models are available in white, grey, or pink, with pricing and availability not yet finalized.
Source: ASUS IFA Event