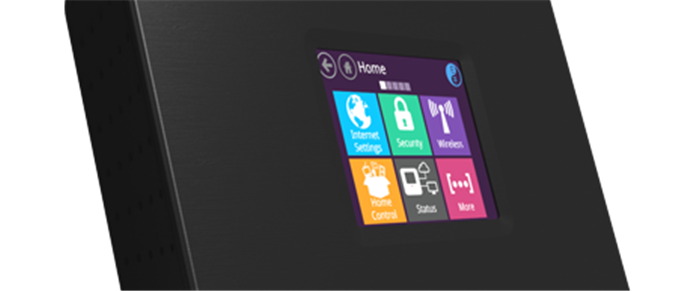 It isn't often that we write about products seeking crowd funding. We had written about ioSafe's Indiegogo campaign for the N2 NAS back in September 2012, and the review of that product went out yesterday. Unless a product has already been demonstrated in its full working state and is guaranteed to ship, we are hesitant to provide dedicated publicity and hype to ideas and concepts that may never reach the consumer.
We have also recently ramped up our coverage of home automation technologies. In one of the initial pieces, we were bullish on the upcoming 802.11ah Wi-Fi standard for the Internet of Things revolution happening right now. 802.11ah standardization and devices are a good 2 to 3 years away, and in the meanwhile, Z-Wave and ZigBee will extend their reach further into the home.
One of the primary roadblocks to adoption of home automation technologies is the need for consumers to invest in a dedicated controller (very much similar to investing in a wireless router for Wi-Fi, but only much costlier). Securifi, a consumer networking startup, aims to solve this problem by launching a Wi-Fi router with both Z-Wave and ZigBee radios. Securifi is no stranger to the router world. They launched the Almond touchscreen router last year and it has proved to be very popular on Amazon.

Securifi's Almond+ boasts of 802.11ac speeds with two spatial streams (867 Mbps of theoretical throughput). It will also have concurrent dual band 802.11n support (again, two spatial streams for 300 Mbps of theoretical throughput). The WAN port and four LAN ports are all gigabit. The unit is based on the Realtek 802.11ac reference platform (with the RTL8812 802.11ac + an radio). For Z-Wave, Sigma Designs ZM3102 is being used. The prototypes demonstrated at CES 2013 had Atmel ZigBee ICs, but Securifi expects to use ICs from Silicon Labs for this radio in production units. The beauty of the design is that all three radios are under the control of a single SoC running at 620 MHz with 128 MB of RAM.
Home automation components sold by companies like Comcast, Verizon and ADT bring with them monthly subscription fees. For tech-savvy folks, this is an irritant, as they want more control of the home automation services from outside without paying monthly fees. The Almond+ aims to cater to those types of users too by releasing the SDK for the router to the public. This should allow the open-source community as well as device vendors to quickly add support for various ZigBee / Z-Wave sensors in the Almond+. Securifi recently indicated that control of the Philips Hue using the Almond+ is already in the works.

A touchscreen on a router such as the Almond didn't get us excited. However, when bundled with a controller for home automation sensors, it begins to make a lot of sense. For $99, the set of features seems like a steal (given that 802.11ac routers have struggled to break the sub-$100 barrier). The Almond+ project has already reached its funding goals on Kickstarter. Our only minor quibble is that Securifi could have upped the price a bit in exchange for a larger touchscreen (2.8in touchscreens are definitely not $200). In any case, we are really excited about the Almond+ and can't wait to get it in our hands for evaluation in real-world scenarios. Availability is slated for mid-Q3 2013. Economical devices like these are encouraging signs for the IoT (Internet of Things) ecosystem.
Source: Kickstarter