Thunderbolt based motherboards have become a talking point over recent weeks, with our look at a pre-certified MSI solution, followed quickly by ASUS and Intel's certified products. Now it comes the turn of Gigabyte, who are showcasing several Thunderbolt enabled boards at Computex. However, one board obviously caught our attention - a dual port (4-channel) Thunderbolt motherboard.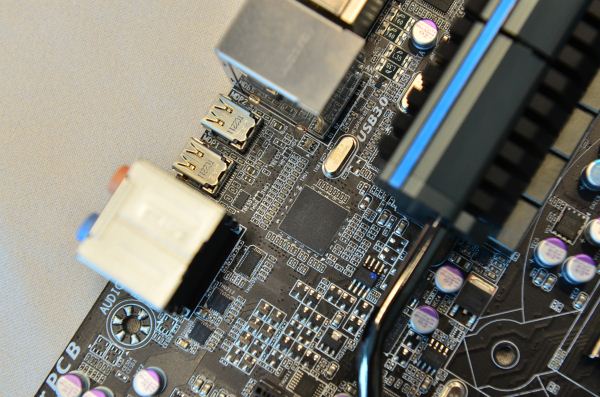 The ports shown here on the Z77X-UP5 TH are each capable of 10 Gbps throughput. The lanes powering the Thunderbolt Controller come directly from the chipset through a PLX chip to expand the number of chipset PCIe 2.0 lanes. This still leaves 16 PCIe 3.0 lanes for the main PCIe slots.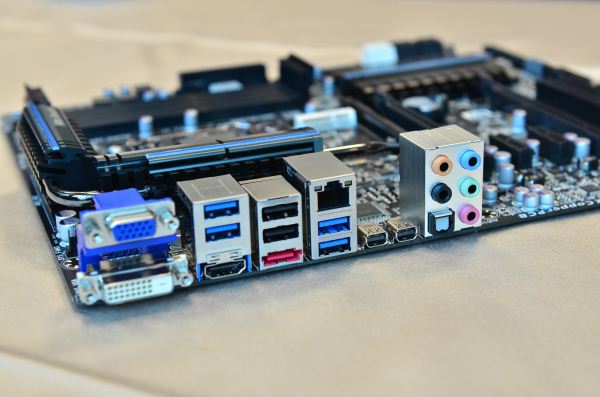 Similarly like the FM2 board we saw, the Z77X-UP5 TH also has the 60A per phase / low temperature power delivery aimed squarly at minimal airflow overclocked systems, specifically those using water cooling.