Google appears to be taking to an aggressive update schedule with Chrome for Android, today releasing a small Beta 1.1 update to the browser. Among the changes are Android Beam support for Chrome, support for additional countries, some system prerequisite checks to ensure requirements for Chrome are met (which might be responsible for breaking compatibility with some custom ROMs), and bug fixes. For the full changelog and known issues, see the source link to the Chrome Releases Blog.
The update bumps Chrome for Android to 16.0.912.77, up from the initial release version of 16.0.912.75. The core version of WebKit stays the same, at 535.7, but V8 takes a minor bump to 3.6.6.20. Thankfully this is all easy to obtain now straight from the About tab on Chrome. The update also doesn't change Chrome for Android's HTML5 score, which is still 343 and 10 bonus points, nor does it change performance in SunSpider 0.9.1 or BrowserMark.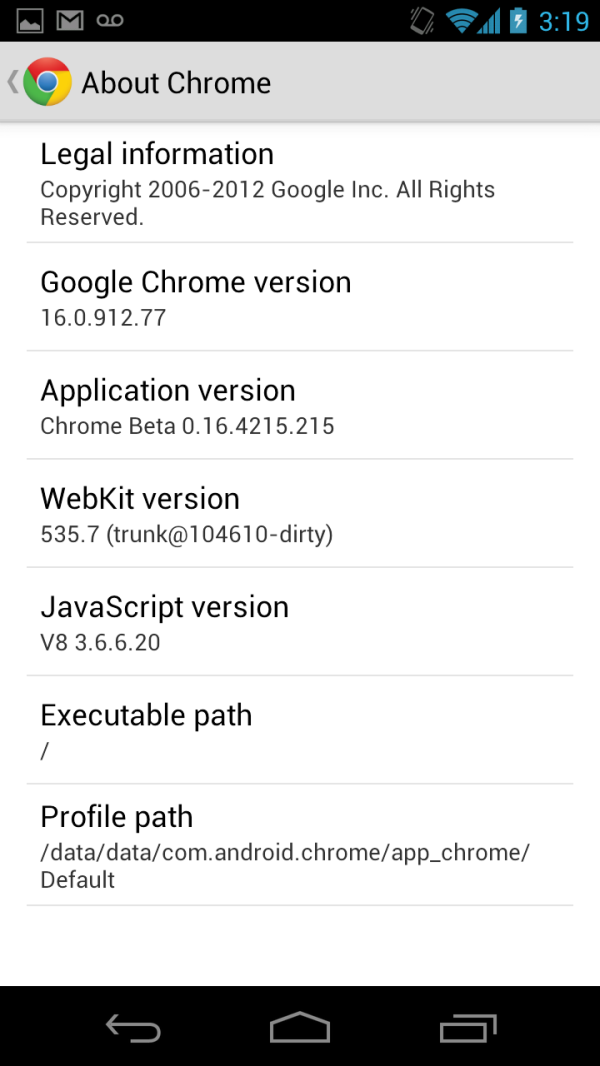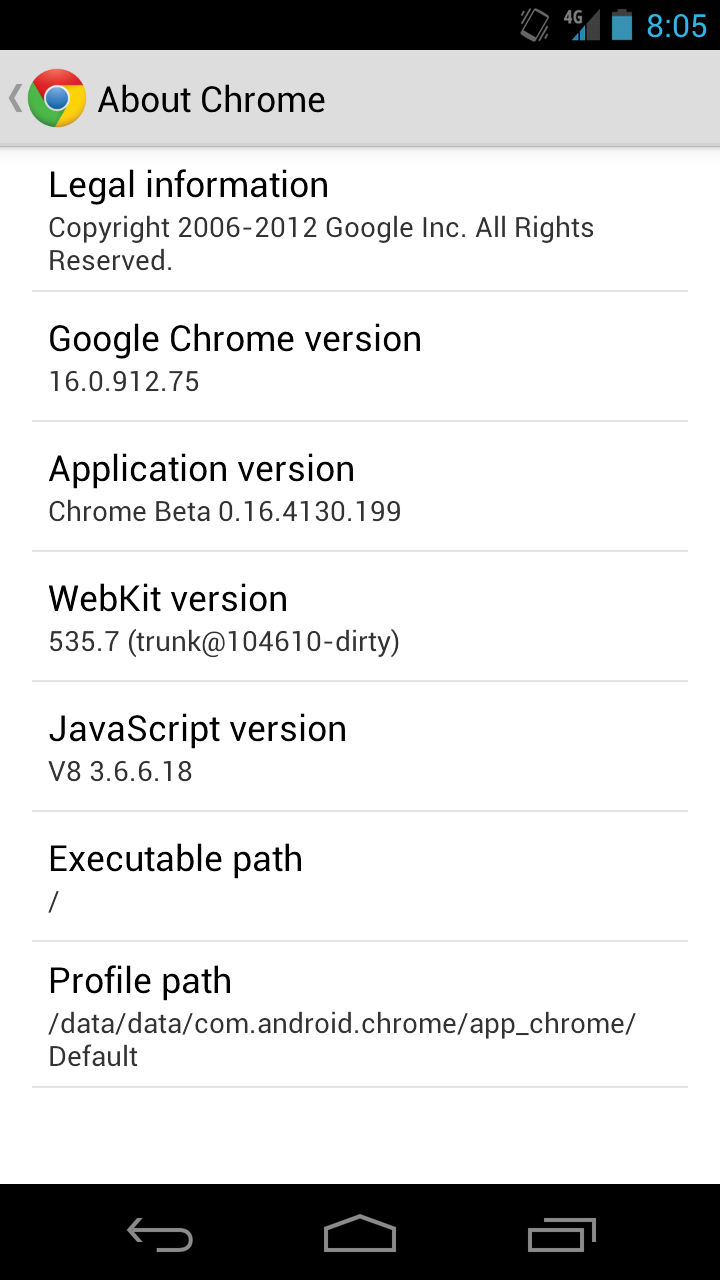 Left - Updated version, Right - Pre-Update
One of the problems with the Android stock browser in the past was that delivering updates to the browser required a full update of the entire OS. Decoupling the browser from the core OS will continue to let Google rapidly improve the browser experience on Android.
Source: Chrome Releases Blog