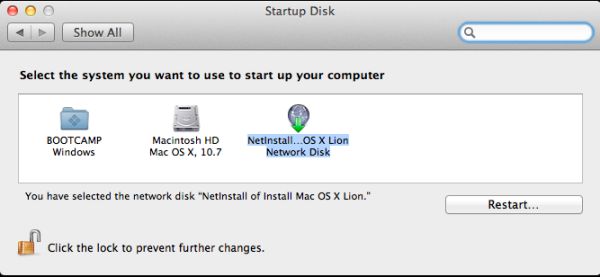 If you've got many Macs but don't want to download the Lion installer to every single one of them, and copying the installer to a DVD or USB drive makes you uncomfortable because it's not supported by Apple, you might find some use for Lion Server: the NetBoot service, along with a tool called the System Image Utility, can be used to make and host Lion install media on your network. This is nearly identical to the Lion Internet Recovery feature implemented on the newest Mac Minis and MacBook Airs, and is fully Apple-supported.
This ability isn't new to OS X Server, but it is perhaps of more interest to users now that OS X Server is priced within reach, and now that Apple currently doesn't offer install media for Lion (a USB installer for the software is coming soon for $69, which is actually more than the price of Lion Server).
Learn more about how to do this in our in-depth Lion Server article.