Mac OS X Server costs 5% of what it cost just three years ago. Whatever your needs and whatever the software's shortcomings, this is hard to ignore. Leopard Server cost $999 for an unlimited-client license, Snow Leopard Server cost $499, and Lion Server costs $50.
For this reason alone, Lion Server will (and should) attract the attention of people who have never been in the market for server software before - home users, in particular - but it has to do so without alienating the business and education customers who currently rely on the software. These are Lion Server's challenges: is there a real point in having it at home? And as a comparatively-dirt-cheap App Store download, is it lacking in features and power compared to previous versions?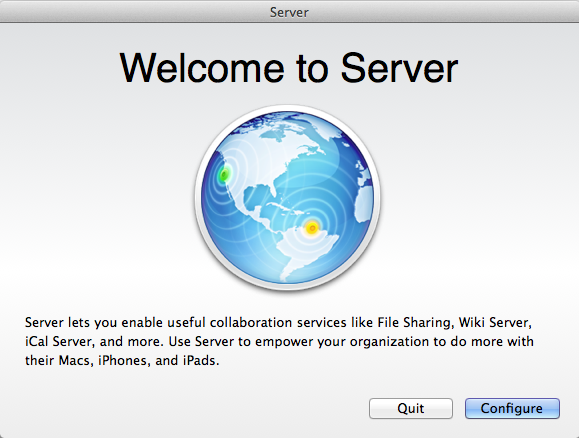 I want to clarify a couple of things before I dive into the review proper: First, just like previous versions, Lion Server is very much just OS X with server functionality laid over top of it. In appearance, performance, system requirements, and operation, it is mostly identical to OS X client. I'll point you to our massive review of Lion if you need to know more about any of that.

Second, know that I'm approaching this review from a different angle than the Lion client review - while most people interested in an OS X review have at least a passing familiarity with the software, this review will be the first exposure to OS X Server for many of you. For that reason, among the descriptions of Lion Server's features and comparisons with past versions of the software, I'm going to be going a little more in-depth about how to actually configure the services. Hopefully the newbies among you can use these instructions as jumping-off points as you explore the software on your own.

Last, OS X Server can do a lot of things - some (like mail and DHCP) can be handled by many different products, but others (like Open Directory, NetBoot, or the OS X and iOS management features) are pretty unique to OS X Server. I'm going to try to at least touch upon every single service and tool in OS X Server, but I'll generally focus more on the unique stuff for the purposes of this review.

Got all that? Good! Let's jump in.