This morning the Samsung Droid Charge arrived on our doorstep, and we've got a few initial impressions and some photos to tide you over until the full review. Last we saw the Droid Charge was at CES, where it was previously named the rather unassuming "Samsung 4G LTE Device."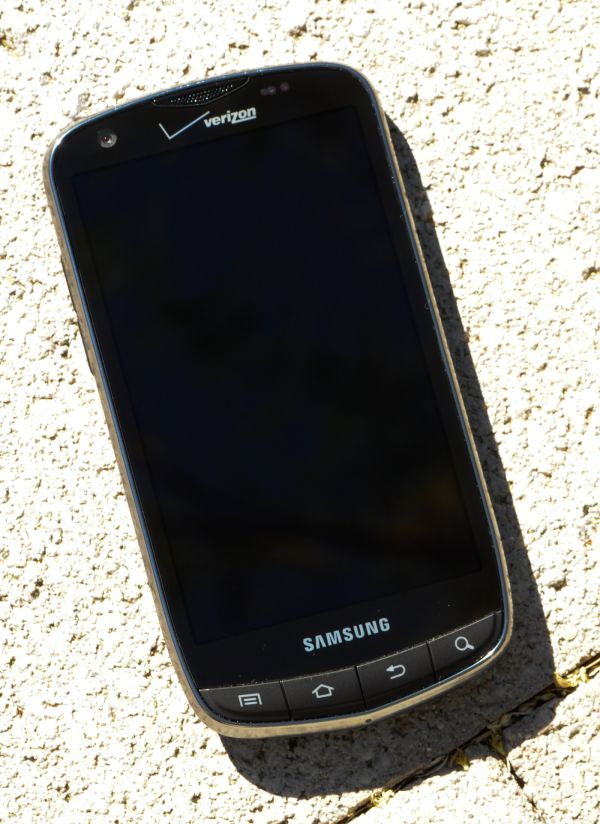 The Droid Charge is built around a 1 GHz Hummingbird Samsung S5PC110 SoC with a PowerVR SGX540 GPU and 512 MB of RAM just like the original Galaxy S. Cellular connectivity is provided by a Qualcomm MDM9600 for both CDMA2000-1x, EVDO, and LTE. The Charge comes with a preinstalled 32 GB microSD card and 2 GB of internal NAND. The whole thing is topped off with a 4.3-inch Super AMOLED + display, which lacks the pentile subpixel grid and instead implements an RGB stripe. There's a front facing 1.3 MP camera, and rear facing 8 MP camera. Release date isn't quite nailed down for the Charge, but should be later this week. It's also running Android 2.2.1, not 2.3.x Gingerbread.
Physical impressions of the Charge are overall positive. It's nice to have physical android buttons, which are responsive and clicky if a bit oddly shaped. Likewise I'm actually impressed by how crisp the button clicks for volume and power are. It sounds inane, but this does really make up a significant portion of in-hand feel. The Droid Charge also feels much thinner in the hand than the HTC Thunderbolt we reviewed.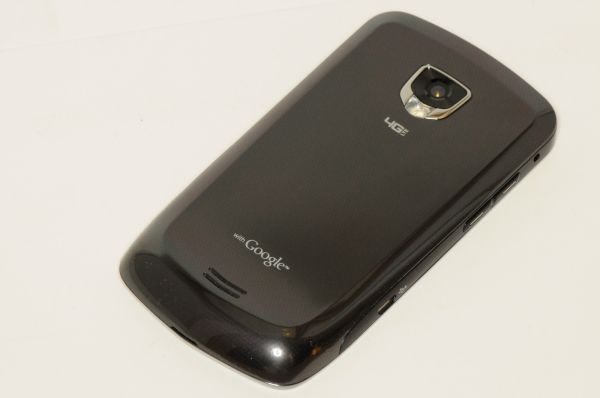 The back of the Droid Charge is unfortunately the same slippery glossy plastic that adorned a number of Galaxy S models and the Nexus S. In fact, the material appears very similar to the Nexus S. There's a lip at the bottom as well which definitely seems familiar. The slippery back material is gone in Samsung Galaxy S 2, which makes its continued presence here puzzling to me. There's a microUSB port on the left, microHDMI on the right.
I'm going to have to take another trip up to Phoenix, AZ to test LTE, so I don't have any impressions about connectivity outside EVDO. The Charge unsurprisingly does not support simultaneous 1x voice and EVDO data (SVDO), but should support 1x voice and 4G LTE data (SVLTE). This is all built around the same MDM9600 we've talked about extensively in both LTE pieces.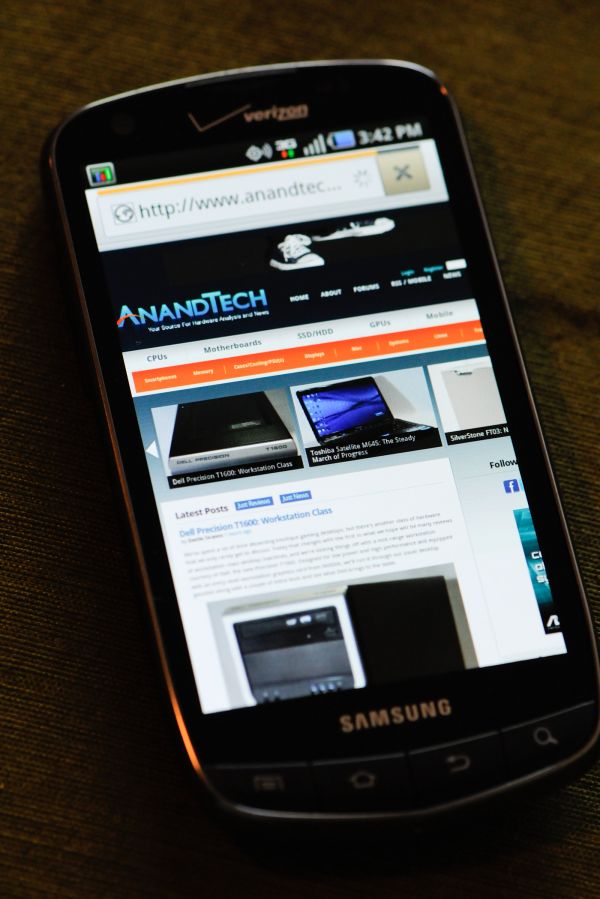 Probably the most notable new thing is the SAMOLED+ display, which again lacks a Pentile subpixel layout and instead implements an RGB stripe. Whites are still not entirely perfect at lower brightness settings, where they look somewhat yellow. At higher brightnesses, SAMOLED+ really shines.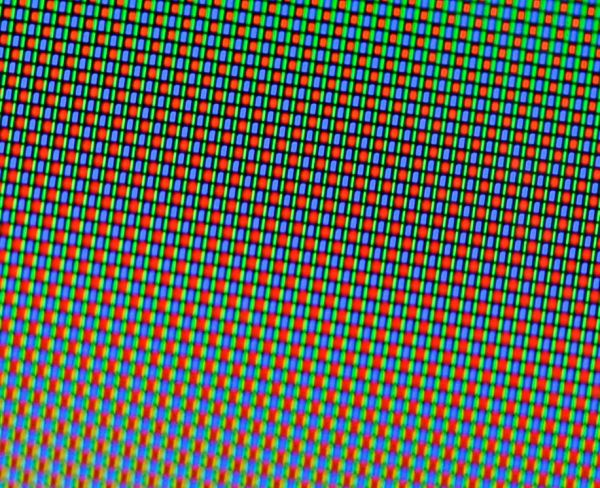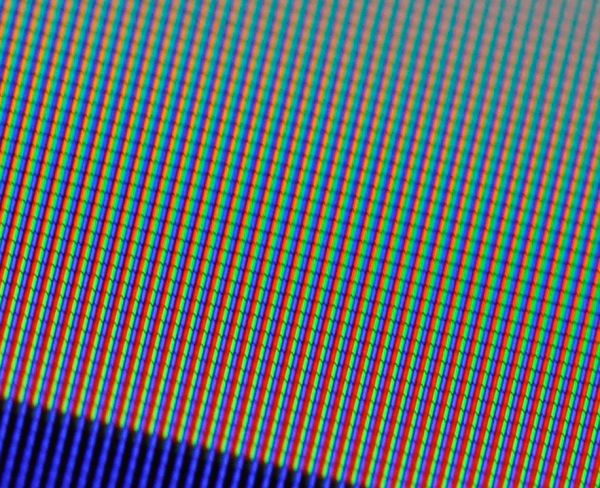 Left: Samsung Galaxy S AMOLED display with Pentile, Right: SAMOLED+ with RGB stripe (photo taken at approximately the same magnification, color stripe is due to aliasing)
We've switched to using an XRite i1Pro spectroradiometer on loan from NEC for measuring any AMOLED device, and by the numbers the SAMOLED+ display on the Droid Charge is a little less radiant (258 nits vs 293 nits) than the AMOLED panel in the Galaxy S, but the white point is also better (8720K vs 9920K).
We'll have a full review up in the coming days (as soon as I can head to Phoenix and back for LTE testing), but until then we've put together a gallery with some photos of the Charge from all angles.