As I mentioned in our review, there are elements of Apple's iPad launch that seemed rushed. The lack of any spectacular apps from Apple itself, some performance/OS issues and even missing accessories at launch.
One accessory that couldn't be found on day 1 is the iPad Keyboard Dock. This accessory has a dock port for your iPad, an external dock port for connecting to your computer/power brick and a 1/8" line out. The keyboard itself is Apple's condensed chiclet, which ranks up there with ThinkPad keyboards in my book. The dock and keyboard are both very well built.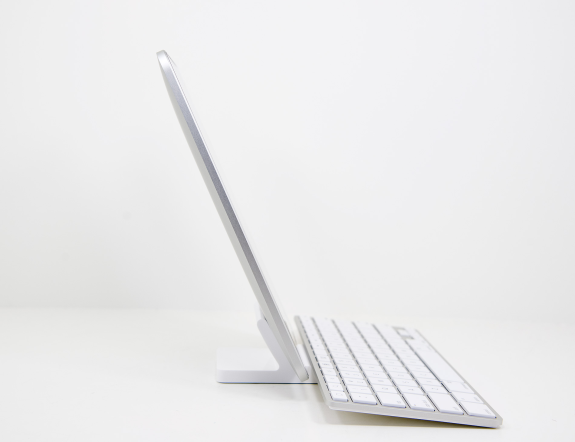 You can use keyboard shortcuts (e.g. copy, paste, option+delete to delete the previous word, etc...) and there are even some hotkeys on the keyboard itself (.e.g lock, brightness control, home screen). You do lose things like auto punctuation in Pages (e.g. tapping space twice doesn't put a period at the end of the previous word) and you can't Cmd+Tab between apps (perhaps that's coming in OS4?).
It does improve the overall functionality of your iPad quite a bit. If you plan on using your iPad as a netbook alternative, I'd say the iPad Keyboard Dock is a necessity. Unfortunately, priced at $69 it contributes to the iPad's already high cost of ownership.
More pics in the Gallery, and more thoughts later!