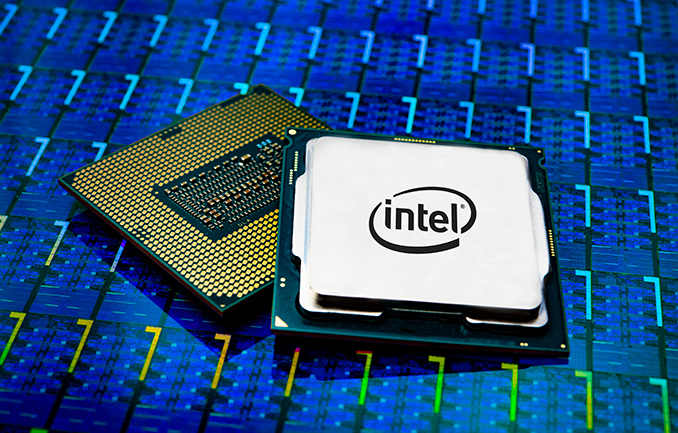 In the ongoing legal battle between Intel and VLSI that started years ago and with billions at stake, Intel seems to be prevailing. The U.S. Patent Trial and Appeal Board (PTAB) has recently invalidated two VLSI-owned patents 'worth' a total of $2.1 billion, while another major dispute potentially 'worth' $4.1 billion for Intel was dissolved late last year.
The litigation between Intel and VLSI is multifaceted to say the least, involving numerous cases across various U.S. and international courts. The sum that Intel would have to pay should it lose in courts would be in the billions of dollars, as VLSI contended that Intel infringed on 19 of the patents it owns and which originated from IP filed by Freescale, SigmaTel, and NXP. While a number of these allegations have ruled on in some fashion, either against Intel, dismissed by court juries, or had the involved patents revoked, there are still some allegations that are awaiting a ruling.
But let's start from the latest developments.
Back in May the PTAB invalidated frequency management patent ('759') finding it 'unpatentable as obvious,' this month the same board found that another patent — the memory voltage reduction method patent ('373') — in the $2.1 billion case was 'unpatentable.' The two patents were originally issued to SigmaTel and Freescale. These verdicts by the PTAB could potentially exempt Intel from making payments to VLSI for allegedly violating its 759 and 373 patents. On the flip side, VLSI retains the option to challenge these PTAB rulings at the U.S. Court of Appeals for the Federal Circuit.
"We find [Intel] has demonstrated by a preponderance of evidence that the challenged claims are unpatentable," a ruling by the U.S. Patent Trial and Appeal Board reads.
Two years ago, a local judge in Waco, Texas, ruled in VLSI's favor and determined Intel owed $2.18 billion in damages for infringing two patents. One was a frequency management patent developed by SigmaTel, which was assigned $1.5 billion, and the other a memory voltage reduction technique created by Freescale, accounting for $675 million. Intel made an unsuccessful attempt to overturn this ruling in August 2021, which led them to seek the PTAB's ruling to void both patents.
Intel and VLSI previously agreed to resolve the Delaware-based portion of their $4 billion patent dispute late last year. Meanwhile in a separate Texas case, a jury ruled that Intel owed VLSI nearly $949 million for infringing its 7,242,552 patent. This particular patent details a technique meant to alleviate problems arising from pressure applied on bond pads.
Although the legal war does not look to be over yet, Intel seems to be gaining the upper hand in its legal battles with VLSI.