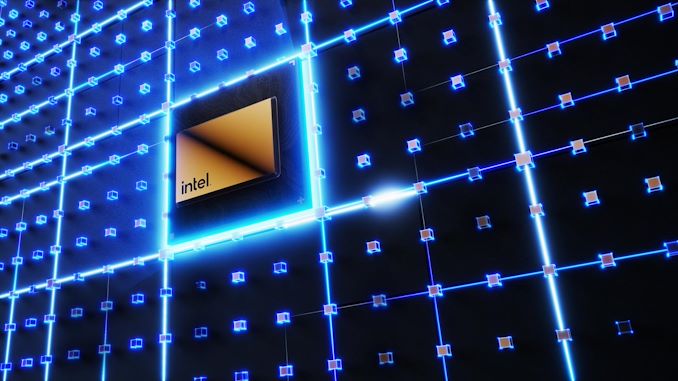 Intel on Tuesday said it begun wrapping up production of its first generation Blockscale cryptocurrency mining chips. The announcement comes only about a year after the Blockscale 1000 family's introduction, marking a fairly rapid turn of events for a product that, at one time, Intel was hoping would let them carve out a slice of a billion dollar business.
Intel initiated end-of-life process for its Blockscale 1000-series ASICs (models 1120, 1140, and 1160) on April 7, 2023. Customers who already use these chips must place their orders for the ASICs by October 20, 2023, and Intel will deliver its final Blockscale products to clients by April 20, 2024.
Notably, Intel is closing out production of the Blockscale 1000 family without announcing any successor chips. While the company has confirmed to Tom's Hardware and Reuters that it is not exiting the cryptocurrency mining ASIC business entirely, noting that they "continue to monitor market opportunities," the lack of an immediate successor typically marks the end of the road for a struggling product line. Especially now, as Intel has been very publicly narrowing its product focus in recent months.
"As we prioritize our investments in IDM 2.0, we have end-of-lifed the Intel Blockscale 1000 Series ASIC while we continue to support our Blockscale customers," a statement by the company reads.
Tangentially, Tom's Hardware notes that by now Intel has removed virtually all of its Blockscale-related product pages, which essentially means that it is no longer promoting the chips – and likely isn't expecting much in the way of new orders, either.
Hive Blockchain was among the largest users of Intel Blockscale-based machines, the bespoke Hive BuzzMiners which the company designed itself and which promise hash rates between 110 TH/s and 130 TH/s. As of January, 2023, the company ordered production of 5800 of such systems and it is unclear whether any more units were planned to be acquired. Other notable Blockscale customers were Argo Blockchain, Block, and GRIID Infrastructure. It's notable that of the few public details of Intel's supply agreements with these customers, GRIID's initial orders for Intel's Blockscale hardware were set to wrap up in May of this year, which aligns closely with Intel's descision to wind-down the business.
First informally introduced by Intel in early 2022 at the annual ISSCC conference as "Bonanza Mine", Intel's Blockscale SHA-256 accelerator chips were developed by Intel's Custom Compute Group, which was part of the now-bifurcated Accelerated Computing Group (AXG). Apparently, there will be no AXG and no Blockscale at Intel any more. Meanwhile, Intel has axed quite a number of businesses ever since Pat Gelsinger returned to the company and was appointed CEO in early 2021.
Among other things, Intel divested its 3D NAND memory production and SSD operations, Optane SSDs and 3D XPoint development, laptop modem business, Barefoot switching unit, and pre-built servers business. This is part of a larger strategy to concentrate on a smaller number of core businesses in which Intel has higher influence and can achieve higher profit margins.
Source: Tom's Hardware & Reuters