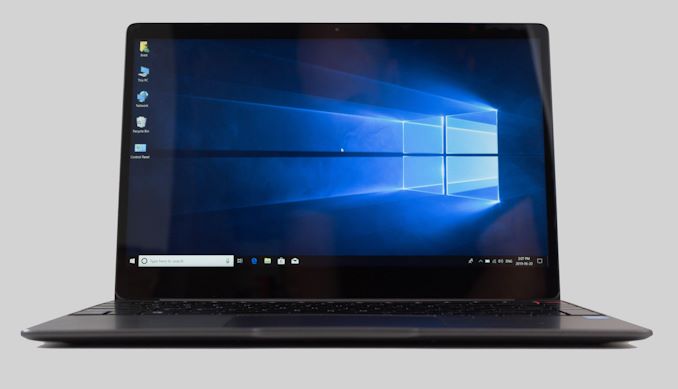 For the last several years, Chuwi has been shaking up the bottom end of the PC market with low-cost alternatives to the big manufacturers that offer significantly more PC for the money than you'd typically see. But, until this year, Chuwi has focused only on the lowest cost notebooks. Their signature over the last couple of years has been more RAM, more storage, and a better display than most other notebooks in their price range, making them an easy recommendation in the value end of the spectrum. Today we are taking a look at the latest notebook from Chuwi, the AeroBook, and here Chuwi has deviated from their norms. Luckily these risks all result in a better user experience, but of course it comes with tradeoffs.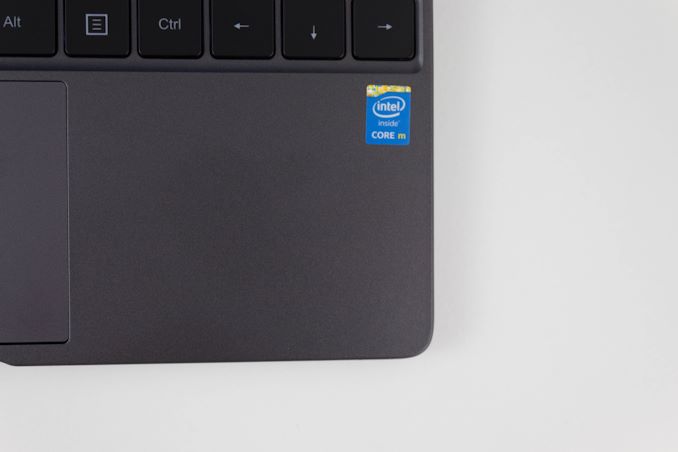 The 13.3-inch Chuwi AeroBook is the first notebook from the company to not use an Atom based processor, with the AeroBook making the leap to an Intel Core based CPU in the Core m3-6Y30. This is a Skylake-Y series CPU, meaning this isn't the latest generation Amber Lake-Y we just took a look at in the HP Spectre Folio – or even the previous generation Kaby Lake-Y – but a generation farther back still. So even though it's a step up to Core, it's not a giant leap. The Core m3-6Y30 offers two Skylake CPUs cores with Hyperthreading, and a base frequency of 900 MHz with a maximum turbo frequency of 2.2 GHz. Compared to the latest Core m3-8100Y, it's well behind the 1.1-3.4 GHz range that CPU can achieve, but regardless, it's still a nice step over the previous Atom based Chuwi LapBooks we've reviewed.
As a budget device, you'd likely expect budget specifications, but Chuwi, as usual, offers quite a bit of value in the AeroBook. The version sold in North America comes with 8 GB of RAM and a 256 GB SSD, meaning it's well-equipped for an Ultrabook with a price of just $499.00 USD. For comparison, that's twice the storage as the same priced Surface Go, and you don't need to purchase a keyboard for this laptop either. As a budget device though, there's always going to be compromise, and that happens here with the RAM being single-channel only, and the SSD being a M.2 SATA version. But it does pair nicely with the Core m3, offering enough RAM and storage to make the system usable for many tasks.
Chuwi also continues to offer an IPS display, and while that is a standout feature on their lower cost devices, once they bump into higher price brackets, it's no longer the rarity that it is at the $250 range.
Chuwi AeroBook
Specifications
CPU
Intel Core m3-6Y30
2C / 4T 900 MHz - 2.2 GHz
4.5 W TDP
GPU
Intel HD 515
24 EU 300-850 MHz
Display
13.3-inch 1920x1080 IPS
Glossy
No Touch
Storage
256 GB SSD
Netec SATA M.2
Wireless
Intel Dual Band Wireless AC-3165
1x1 802.11ac with Bluetooth
I/O
2 x USB 3.0
1 x USB Type-C w/PD
1 x Micro HDMI
Micro SD
3.5mm headset jack
Webcam
2.0 MP
Battery
38 Wh Li-Ion
24 W AC Adapter
Dimensions
308 x 209 x 15.2 mm
12.1 x 8.2 x 0.6 inches
Weight
1.26 Kg / 2.77 lbs
MSRP
$499 USD
To hit the lower price ranges while still offering reasonable baseline specifications, other portions of the laptop do take a hit, as you'd expect. Chuwi offers only 1x1 Wi-Fi, but it is the Intel Dual Band Wireless-AC 3165 NIC, so despite being a 1x1 NIC, it's still a quality one. Chuwi also only offers a 38 Wh battery, which is certainly on the small side for a 13.3-inch notebook.
With a new notebook lineup, and the jump to Core, Chuwi has bumped their price bracket up slightly, but they are still offering the value you'd expect. Let's dig into how the rest of the notebook fares, starting with the design.