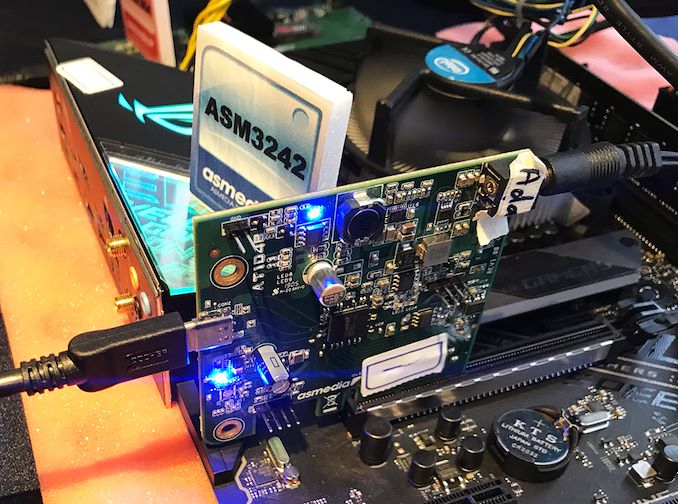 ASMedia has finished development of its USB 3.2 2x2 controller and will make it available to makers of motherboards in the coming months. The company is demonstrating cards featuring its ASM3242 chip at Computex, so the controller is indeed ready for prime time.
ASMedia's ASM3242 USB 3.2 2x2 controller uses a PCIe 3.0 x4 interface to ensure maximum amount of bandwidth it can provide to USB peripherals, 20 Gb/s in the case of this particular standard. As usual with ASMedia, the ASM3242 was designed completely in-house, it has the company's own PHY and control logic.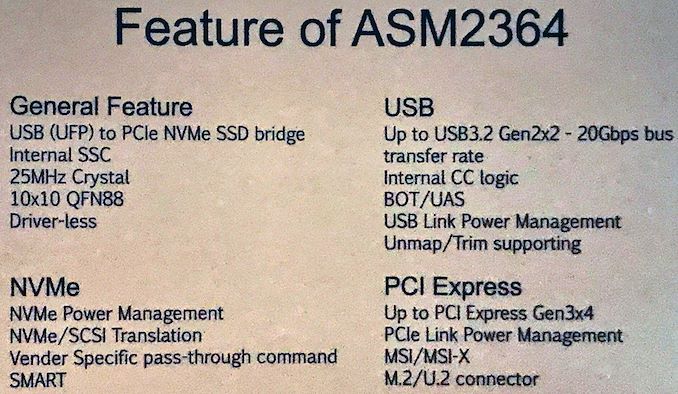 The USB 3.2 uses two high-speed USB Type-C Tx/Rx channels to achieve 20 Gbps maximum throughput, thus retaining the USB 3.1 physical layer data rates and encoding techniques, but just using additional wires found in USB Type-C cables that would otherwise be used for various alternative modes (Alt Modes).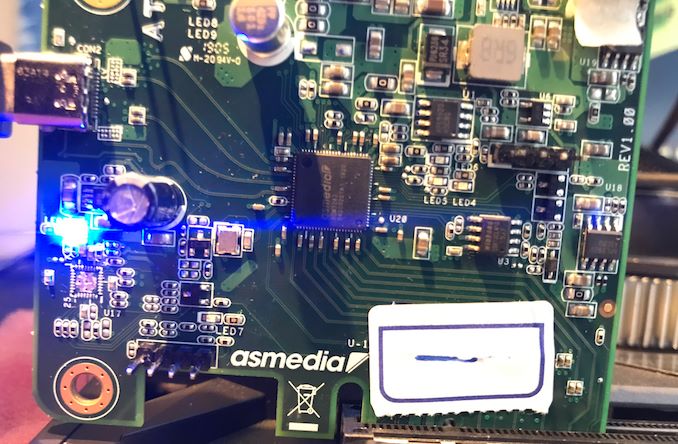 ASMedia says that it will start shipments of the ASM3242 to interested parties in mass quantities this August, so the first PCs featuring the controller will be available this Fall, around two years after the USB 3.2 2x2 specification was finalized.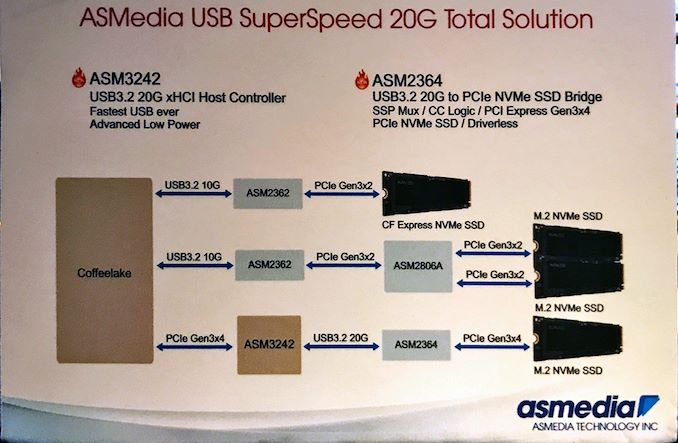 While the USB4 technology is knocking the door, it is not quite here yet. The current version of the specification is 0.96 and the final one is expected to arrive later this summer if everything goes as planned. Once the spec is finalized, it will take developers of controllers at least 18 months to design appropriate chips and bring them to market (i.e., we are at least 1.5 – 2 years away from USB4-enabled PCs). That said, for people looking for high-speed USB connectivity the USB 3.2 2x2 technology is a way to go, which is why for makers of PCs and motherboards it makes a great sense to offer USB 3.2 2x2 connectivity on their products this year.
Want to keep up to date with all of our Computex 2019 Coverage?

Laptops

Hardware

Chips
Follow AnandTech's breaking news here!