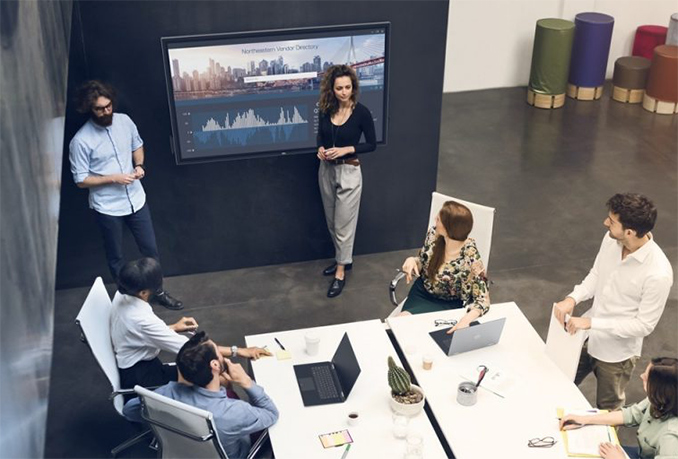 Dell has started sales of its 75-inch 4K monitor supporting multi-touch capabilities, and combined the device with a set of interactive features. The new Dell 75 4K Interactive Touch Monitor is designed to enable interactive work by groups of people and could therefore compete against Microsoft's Surface Hub product series.
Dell's 75-inch 4K Interactive Touch Monitor (C7520QT) uses an IPS panel featuring a 3840x2560 resolution and an 'InGlass' touch surface supporting up to 20 touch points simultaneously. Other characteristics of the display are in line with general office LCDs: it has a 350 nits brightness, a 1200:1 contrast ratio, 178-degrees viewing angles, a 8 ms response time, and so on.
The monitor supports a rather massive number of input ports, including one DisplayPort 1.2, a D-Sub (VGA), and three HDMI 2.0 connectors. In addition, the 4K Interactive Touch Monitor has an Ethernet, a quad-port USB 3.0 Type-A hub, a serial port, and 20 W speakers.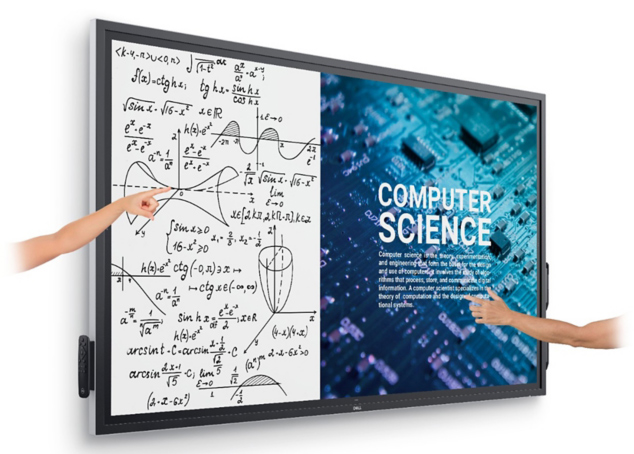 Since the Dell 75-inch 4K Interactive Touch Monitor is only a display, not a complete PC like Microsoft's Surface Hub, it can be used with any PC providing some additional flexibility. Meanwhile the company offers its OptiPlex Micro PC that can be integrated into the display. The company also has a special display manager utility to control the LCD.
Dell's 75-inch 4K Interactive Touch Monitor is currently available in Japan for ¥598,000 ($5,457) without taxes. Earlier this year Dell said that the C7520QT will be available in the USA this Spring starting at $5,999.99.
Related Reading
Sources: Dell, Dell Japan, PC Watch