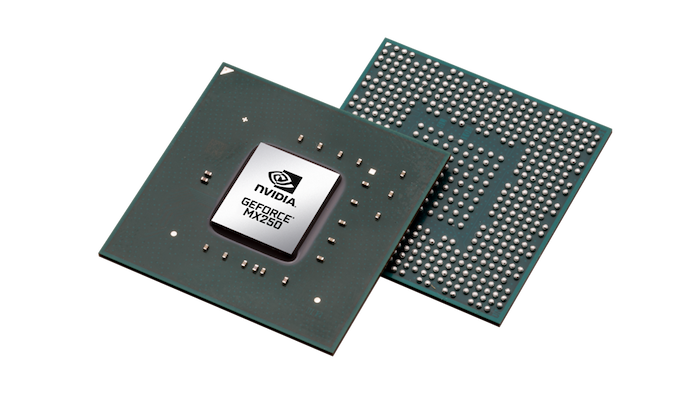 With the launch of their GeForce 20 Series parts already well underway, it was only a matter of time until NVIDIA updated their low-end parts as well, and that time has finally arrived. Quietly published on NVIDIA's website this morning are the product pages for the GeForce MX250 and MX230 graphics processors. The entry-level members of NVIDIA's laptop lineup, these Pascal parts will eventually replace the current GeForce MX110/130/150 parts.
As has annoyingly become tradition for NVIDIA, they're officially saying very little about the new parts. The official specifications don't include anything about clockspeeds, CUDA core counts, ROPs, etc. Instead, NVIDIA only confirms a basic set of features: both parts use GDDR5 memory, both feature GPU boost functionality, and both are based on the company's Pascal architecture. Taking a stab in the dark here, these are almost certainly cut-down GP108 parts, similar to the previous MX150. So we're looking at 384 (or fewer) CUDA cores at various frequencies, attached to GDDR5 over a 64-bit memory bus.
Best Guess: NVIDIA Laptop Video Card Specification Comparison
Typical MX250
Typical MX230
CUDA Cores
384
384?
ROPs
16
16?
Boost Clock
Variable
(Lower than MX250)
Memory Type
GDDR5
GDDR5
Memory Bus Width
64-bit
64-bit
VRAM
<=4GB
<=2GB
GPU
GP108
GP108
Manufacturing Process
Samsung 14nm
Samsung 14nm
Launch Date
02/21/2019
02/21/2019
NVIDIA's low-end parts have typically been half a generation or so behind their leading parts, so the MX250 and MX230 are no exception. Despite this, as the previous MX130 was based on Maxwell (GM108) and sometimes paired with DDR3, this is actually a big step up for these parts. Still, clockspeed is going to be everything here as far as performance goes, as these low-end parts tend to ship with a wide variety of clockspeeds depending on what a laptop manufacturer needs.
NVIDIA for its part does once again offer their "GeForce Performance Score", but since these values are relative to a floating target – in this case the UHD 620 iGPU in Intel's Whiskey Lake-U i5-8265U, the scores can't be compared to past NVIDIA parts. Not that it matters for NVIDIA or its customers, as NVIDIA is competing with Intel's iGPUs as a first-tier performance upgrade, not competing with their own past parts. In this case, NVIDIA is touting their parts as offering 2.6x and 3.5x the performance of the UHD 620 respectively.
Based on NVIDIA's previous release cadences for their low-end laptop parts, xpect to see these new processors show up in laptops in the very near future. Traditionally these parts are paired with Intel U-series processors, and I expect to see the same here.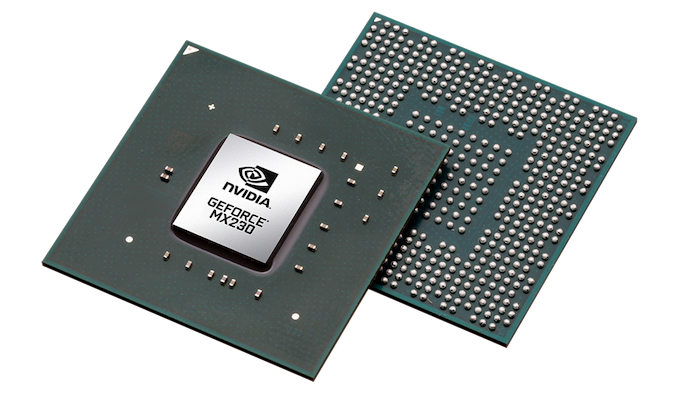 Source: NVIDIA (via SH SOTN)