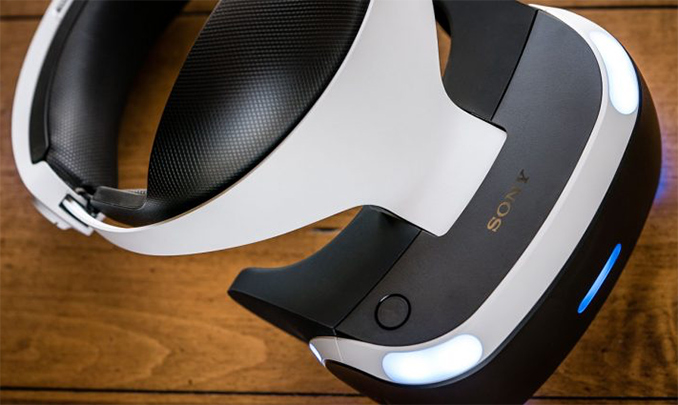 As the VR headset market continues to grow and mature alongside initiatives like Daydream and Windows Mixed Reality, hardware makers have been able to drive down costs over time. Over the past few months, we've seen Facebook's Oculus VR and HTC's Vive dropping MSRPs of their first-gen hardware. Now, it is Sony's turn to take $100/€100 off its headset.
Starting this week, Sony's PlayStation VR headset (PSVR-CUH-ZVR2) now costs $299/€299, down from the previous price of $399/€399. In addition to reducing the price of the headset itself, Sony has cut the MSRPs of their PlayStation VR bundles as well, to the point that (at least for the moment) there's little reason to buy anything besides a bundle in the US. The PlayStation Doom VFR bundle is now available the same $299 price point as the standalone headset, whereas the PlayStation VR The Elder Scrolls V: Skyrim VR bundle runs for a bit more at $349.99. In Europe, Sony offers the PlayStation VR Starter Pack with PlayStation VR Worlds title for €299. Keep in mind that contemporary PS VR bundles include Sony's PlayStation Camera that is used for position tracking.
The Sony PlayStation VR head-mounted display (HMD) features a 5.7" OLED display with 1920×1080 (960×1080 per eye) resolution, 90 Hz – 120 Hz refresh rate and approximately 100° field of view. The original competitors for PS VR — the HTC Vive and the Oculus Rift — offer a higher resolution (2160×1200, 1080×1200 per eye), but a lower maximum refresh rate. Considering the fact that PS VR has to work with the original PlayStation 4, the somewhat limited resolution is justified by the iGPU of the console.
Sony's PlayStation VR was the most reasonably priced tethered VR platform introduced in 2016, albeit, at the cost of lower resolution and compatibility only with the PlayStation 4/PlayStation 4 Pro consoles. With the price cut, PS VR retains its affordability leadership: when purchased alongside a PS4, the package will cost $600, whereas a PS4 Pro-powered VR set will cost $700.
Related Reading:
Source: Sony