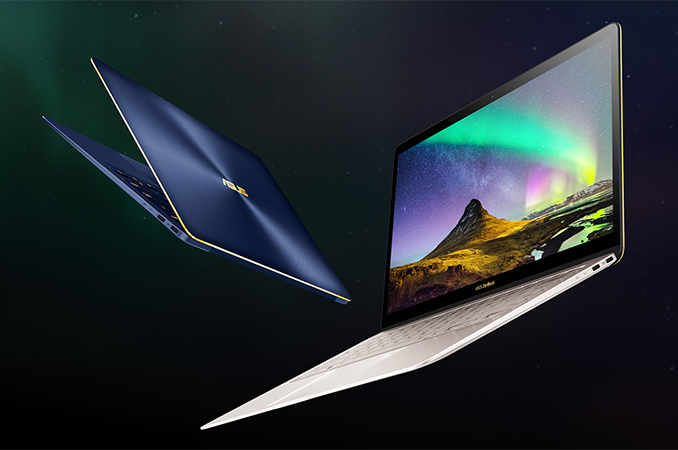 ASUS has now launched the latest addition to its ZenBook family of ultra-thin laptops with 14" displays. The new ZenBook 3 Deluxe UX490UA boasts with Intel's latest Kaby Lake-U microprocessors, up to 16 GB of memory, up to 1 TB SSD along with an advanced audio sub-system, an updated keyboard and a fingerprint reader in a 12.9 mm-thick design that weighs around 1.1 kilograms (2.4 lbs).
ASUS' ZenBook is among the most popular families of ultra-thin laptops on the market today that competes against the likes of Apple's MacBook, Lenovo's ThinkPad X1 as well as the HP Spectre. The PCs come with fully-fledged Intel Core processors along with a choice of high-capacity SSDs as well as a rather decent spec list in general. As it appears, ASUS decided to improve ZenBook's design further by adding a larger 14" display, a high-capacity 46 Wh battery, an advanced audio sub-system co-designed with Harman Kardon, a trusted platform module as well as two Thunderbolt 3 ports and a USB 3.1 Type-C port. The Deluxe version of the ZenBook 3 laptop weds business features with multimedia capabilities, style and expandability options: a rather rare combination.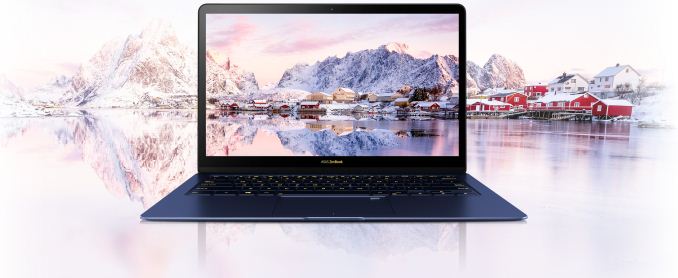 ASUS ZenBook 3 Deluxe UX490A at Glance
UX390UA-XH74-BL
UX390UA-DH51-GR
Display
Resolution
1920×1080
Panel
14" IPS
178° viewing angles
100% sRGB
Corning Gorilla Glass 5
SoC
Intel Core i7-7500U
2C/4T,
2.7-3.5 GHz,
15W,
Intel HD 620
Intel Core i5-7200U
2C/4T,
2.5-3.1 GHz,
15W,
Intel HD 620
RAM
16 GB LPDDR3-2133
8 GB LPDDR3-2133
Storage
256 GB SATA SSD
512 GB NVMe PCIe 3.0 x4 SSD
1 TB NVMe PCIe 3.0 x4 SSD
Camera
VGA webcam
Wireless
2×2 802.11ac Wi-Fi
Bluetooth 4.1
I/O ports
2 × Thunderbolt 3/USB 3.1 Type-C
Audio
4 × Speakers (co-designed with Harman Kardon)
1 × TRRS 3.5-mm jack for headset
Dimensions
329 × 216 × 12.9 mm
Weight
1100 grams
Battery
46 Wh
OS
Windows 10 Pro 64-bit
Fingerprint Sensor
Yes
Finish
Royal Blue
Silver Gray
Availability
Available at ASUS Store and retailers
ETA date unknown
The ASUS ZenBook 3 Deluxe UX490UA is based on the Intel Core i5/i7 processor with integrated HD Graphics 620 and Microsoft's Windows 10 Pro operating system. Different versions of the ZenBook 3 Deluxe UX490UA will be equipped with 8 or 16 GB of LPDDR3-2133 DRAM as well as up to 1 TB PCIe 3.0 x4 SSD. For connectivity, the laptop uses an 802.11ac Wi-Fi + BT 4.1 wireless module, has one USB 3.1 Type-C header (which is also used for charging) and is equipped with two Thunderbolt 3 ports that can work in DisplayPort 1.2 and USB 3.1 Gen 2 modes. The laptop can be connected to 4K displays, an external GPU and an external storage system, greatly expanding its capabilities. To ensure that the PC does not overheat or throttle, ASUS uses a new 3-mm thick cooling solution that it expects to be efficient enough for the CPU and the SSD.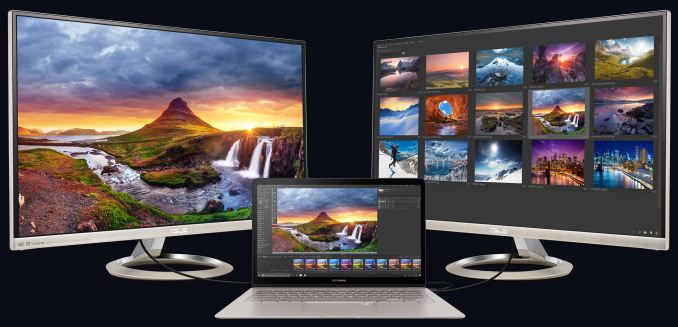 Like other high-end ZenBook laptops, the UX490UA comes in unibody enclosure made of an aluminum alloy that is said to be stronger compared to a standard aluminum alloy. To protect the display, the ZenBook 3 Deluxe uses Gorilla Glass 5 from Corning. Meanwhile, depending on configuration, the new ZenBook will come in a blue or a gray finish. It is worth noting that unlike some other Zenbook high-end models (such as the Zenbook Infinity), as far as we can tell, this device will not be touch screen enabled.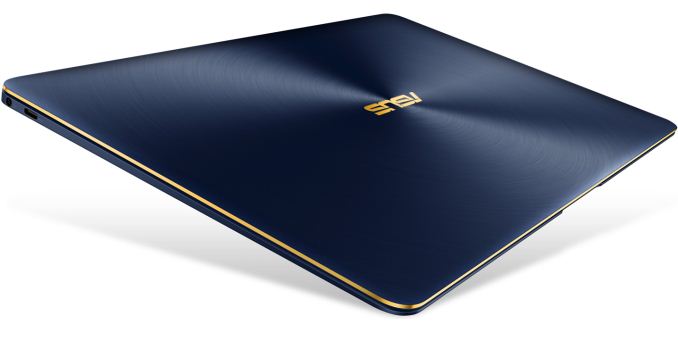 ASUS did not announce pricing of its ZenBook 3 Deluxe UX490UA machines, but given that the PC will exist in multiple configurations, it will vary quite significantly. For example, ASUS' ZenBook 3 non-Deluxe laptops are available for $1099 and $1599, depending on specs. Keep in mind that the Deluxe versions of ASUS products are naturally positioned above the rest, so expect the ZenBook 3 Deluxe to come at a premium.
Related Reading:
Source: ASUS