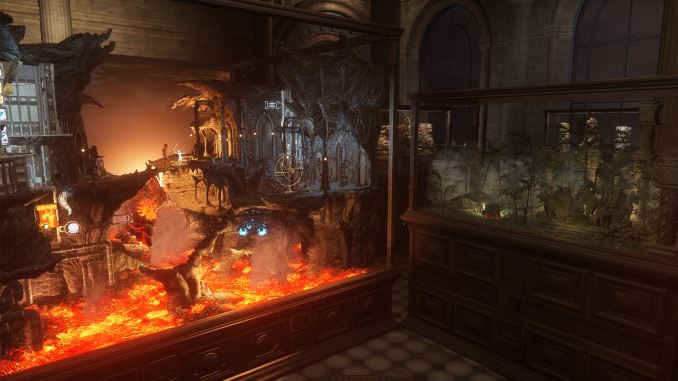 We now have the release of the high end consumer VR headsets behind us. That sets the stage for a (hopefully) steady flow of software to use with the new (and future) headsets. Among the latest announcements is the inevitable release of a benchmark from Futuremark, who has long been a staple in PC gaming benchmarks. Their latest update brings a new VR experience, an updated user interface, and control over benchmark downloads and updates.
FutureMark's latest release is an interactive preview of VRMark, which is now available for the 3DMark Advanced and Professional editions. In this preview users are allowed to freely explore two test scenes with the Oculus Rift, HTC Vive, and of course a standard monitor.
Both scenes included take place in an exhibit room of a museum and feature scenes from benchmarks in years past. With this preview of tests to come the first scene is geared toward the minimum level specifications we have seen outlined for both the HTC Vive and Oculus Rift, with scene two targeting more powerful hardware. No scores are given by either demo, but they both ran smooth on a Titan X running a G-Sync monitor. Though I would have to jump in with a headset to really see how demanding this preview is to run.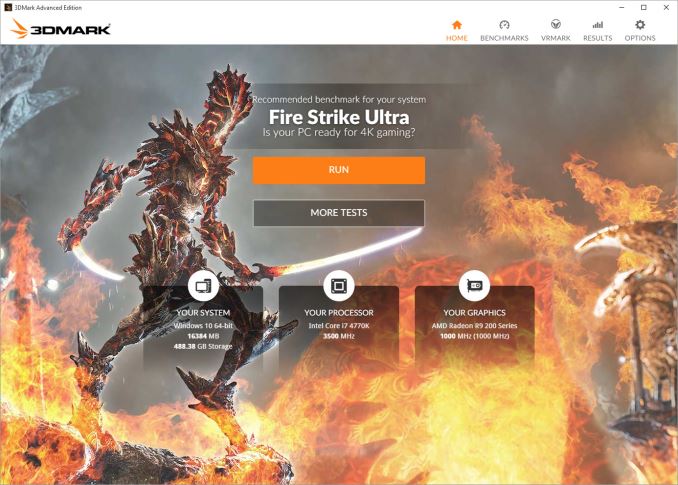 To coincide with the release of the VRMark preview, FutureMark is also updating the user interface of 3DMark as a whole. When the 3DMark suite is first started up a new home screen recommends a test based on the configuration of the system. On a deeper level all benchmarks are now downloaded on an individual basis and can be updated independently as well. Which can help avoid large downloads every time there is an update.
Alongside all of this news Ice Storm Extreme and Ice Storm Unlimited are now unlocked in 3DMark Basic Edition. Additionally, SystemInfo has been updated to version 4.43, bringing with it improved hardware detection. FutureMark also states that their next major update will bring us the new Time Spy benchmark which features DirectX 12. For more information about VRMark see Futuremarks VRMark landing page.