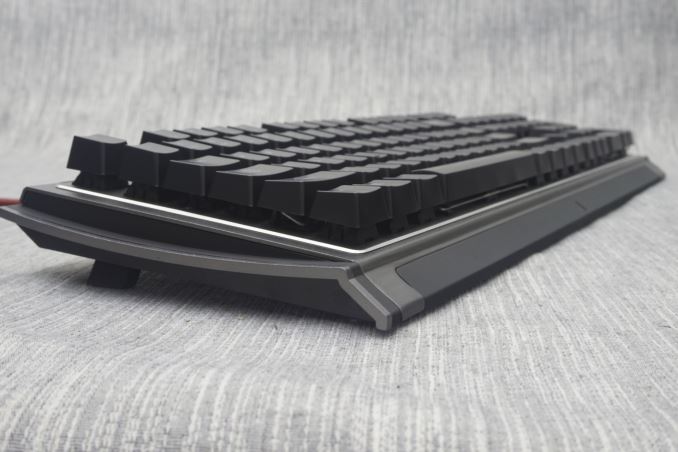 Nearly every PC component company is now coming out with their own line of gaming peripherals, and Patriot, the known manufacturer of memory-related products, decided to jump into the bandwagon with the release of one keyboard, one mouse and one headset. In this capsule review we are going to have a close look at one of the trio: the Viper V760 Mechanical Gaming Keyboard.
Introduction
On paper, the Viper V760 shares a familiar featureset to several similar mechanical keyboards available, all sharing an aluminum chassis, per-key programmability and RGB lighting. The price tag of the Viper V760 is what makes it very intriguing, as the keyboard can be found retailing for just $100 including shipping. This is lower than what most well-known manufacturers ask for their non-RGB programmable models, so Patriot's strategy is to substantially outprice the competition. This might suggests that sacrifices were made, and we will find out where in this review.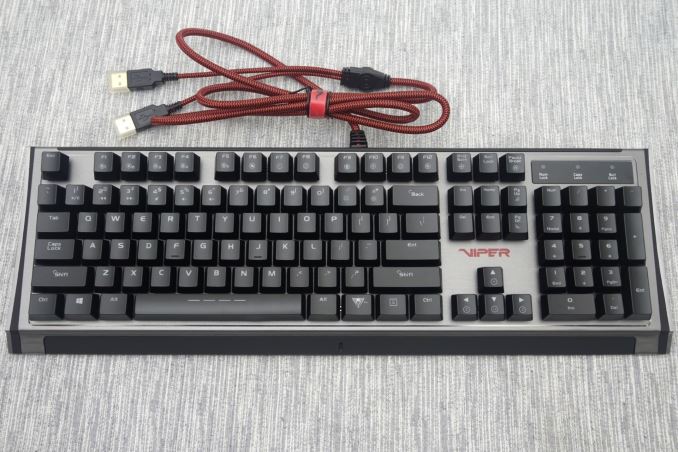 Packaging and bundle
We received the Viper V760 in a large, thick cardboard box, perhaps a little excessively sized for the protection of the keyboard. The artwork on the box is simplistic, focused on pictures of the keyboard itself. There is a little window for brick-and-mortar store browsers to try the keyboard's Kailh Brown switches.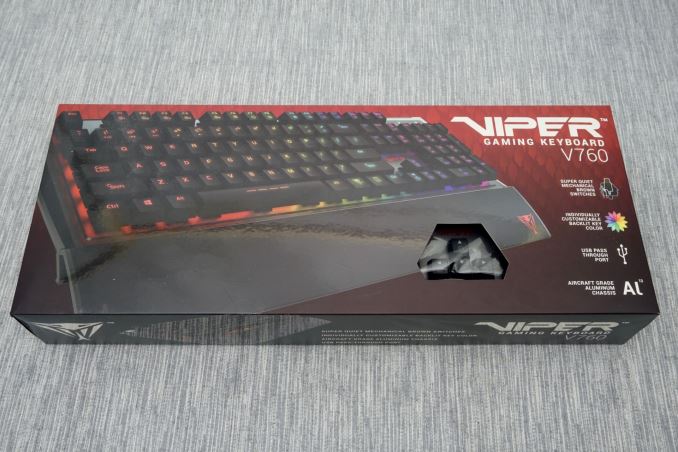 Patriot supplies the Viper V760 with a full size palm rest, a quick start guide, two large "Viper" logo stickers and a keycap puller. Even though Patriot does not supply extra sets of keycaps in the bundle, the puller is a welcome addition.