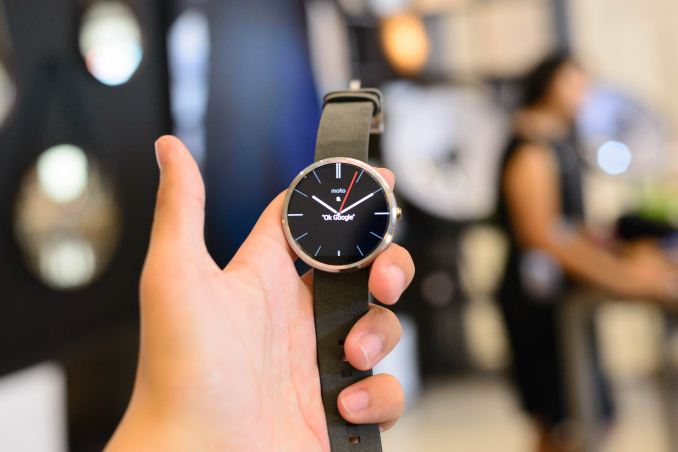 The Moto 360 at this point is one of the most hyped products I've seen this year. However, in my time with the product it seems to be a mostly standard Android Wear watch, but with a few major differences.
At the most basic level, this watch has a TI OMAP 3 for the main application processor. From a performance perspective the OMAP 3 is a solid and simple choice, packing a Cortex-A8 CPU alongside a PowerVR SGX 530 GPU, reflecting the fact that wearables don't require anything near cutting edge performance. However this choice in SoC is oddly out of date on the manufacturing side as OMAP 3 was produced on a now dated 45nm process. Though the Moto 360 doesn't need the performance benefits from from newer 28nm or 20nm processes, these newer processes can deliver similar performance with lower power consumption, which would seem to be a boon for a space and power constrained device such as a watch.
Otherwise, the specs are mostly within expectation. The LCD display is a 1.56" size with 320x290 resolution, and is 46mm in diameter and 11.5mm thick. The leather strap model we've been sampled weighs 49 grams, and the battery has 320 mAh in capacity. Although the nominal voltage isn't given it's likely that it's 3.8V. There's 4 GB of internal storage and 512MB of RAM, a pedometer, heart rate monitor, two microphones, and the watch is rated for IP67 immersion protection, which means it is dust tight and submergable up to 1m of water for half an hour.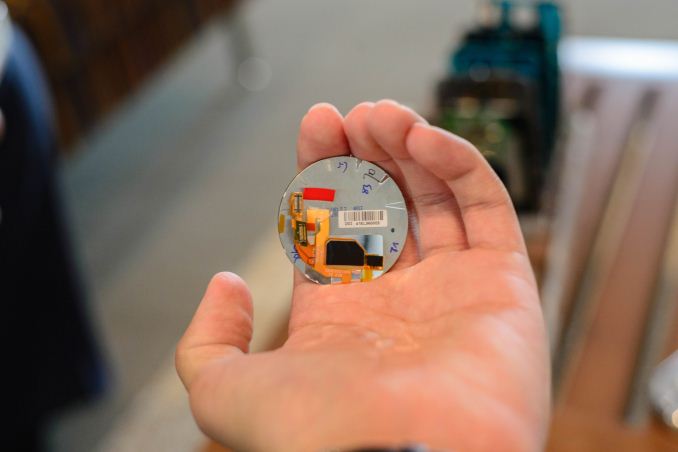 Motorola wanted to emphasize that this was a modern timepiece rather than a smartwatch, and they've implemented a great deal of new technologies in order to support the intended industrial/material design and user experience. The most obvious of these is the round display, which has no bezel except for the bottom of the watch. Unfortunately, it appears that this area at the bottom is necessary in order to fit the display driver and provide an area where ribbon cables can come out and meet the logic board.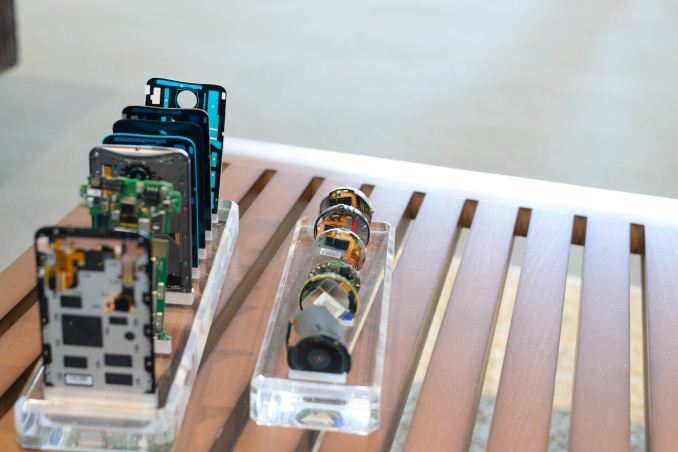 In addition, we see custom antennas that are in the metal housing but don't require any antenna lines. Unfortunately, there was no real disclosure on how this worked so it was hard to say how they pulled this off but there are noticeable patterns on the inside of the metal casing. New RF techniques were also used to make custom metal wristbands that don't interfere with the antennas of the watch itself.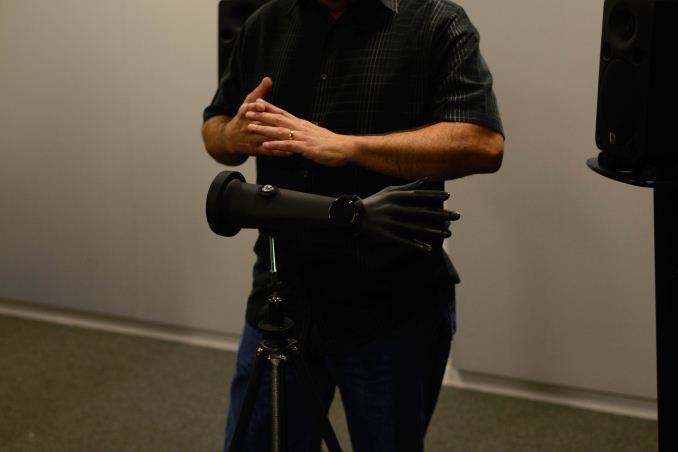 Motorola has also equipped the Moto 360 with dual microphones and custom noise cancellation profiles to handle different acoustics from being strapped to an arm, and it should be able to handle noisy environments better than most other Android Wear devices. The work done to enable this level of noise cancellation was done at Motorola's main office in Chicago.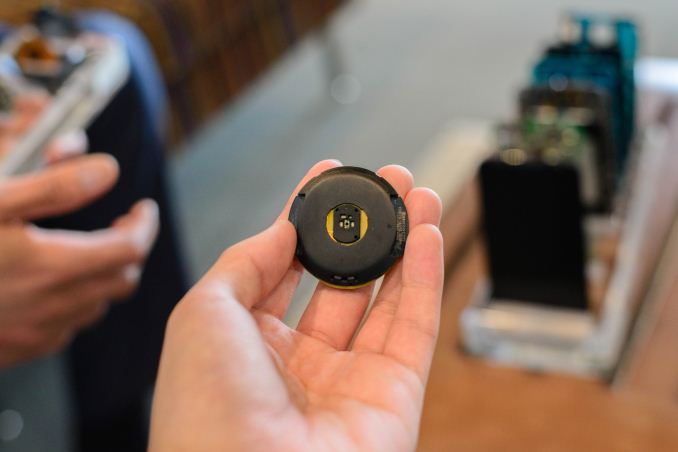 There's also a recessed strap to improve comfort and better hug the wrist, and a custom heart rate sensor that should have better performance and reliability when compared to competing solutions.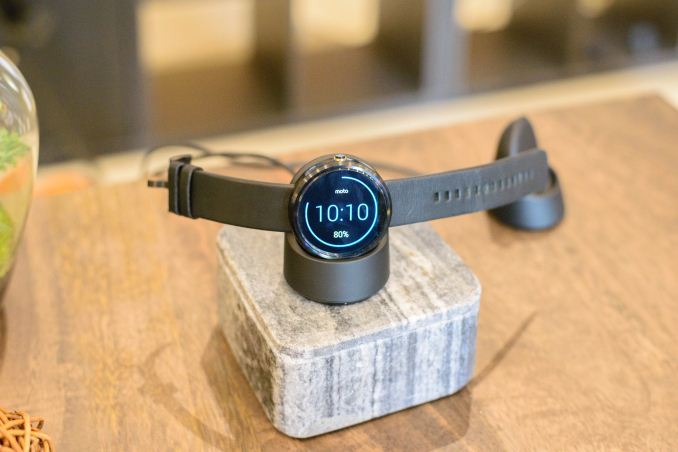 The watch also only has wireless charging, and charging is as simple as placing the watch on the included dock. Putting the watch on the dock also automatically puts it into a custom charging mode that allows it to function as an alarm clock. It's currently too early to judge battery life or the actual utility of the watch, but the watch was comfortable, with solid aesthetics and design.
It will start at 249.99 USD and will be available on the Motorola site, Google Play, Best Buy stores and the Best Buy website. The two metal band options will be available later this fall for 299.99 USD and the metal band will be available separately for 79.99 USD. Leather bands will also be available for 29.99 USD.
Source: Motorola