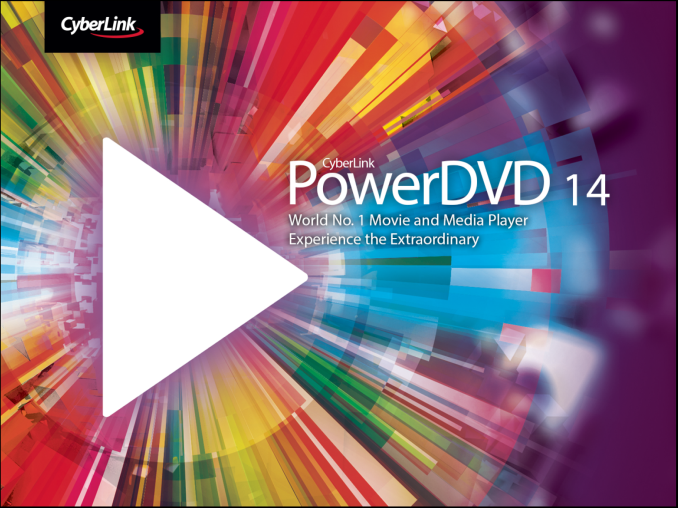 A couple of years back, we reviewed CyberLink's PowerDVD 12 in detail. At that time, support for the mobile ecosystem was one of the most important targets for CyberLink. This year, the vendors in this space need to provide HEVC/H.265 support on the core features front. The other buzz-word that has been making the rounds in the tech industry is the 'cloud'. CyberLink has been quick to latch on to this trend, and is offering a cloud backend for their latest PowerDVD version along with HEVC support. Without further digression, we move on to the new features in CyberLink PowerDVD 14. But, before, that, a table summarizing the various editions of PowerDVD 14 is provided below:
Live
Ultra
Pro
Standard
PowerDVD 14

$14.99 / 3 mo

$44.99 / 1 yr

$99.95
$79.95
$49.95
PowerDVD Remote v2
Free
Free
Free
Power Media Player (Android / iOS)
Free
$19.99
$19.99
Power Media Player (Windows 8.x)
Free
$14.99
$14.99
Feature Differences

Integrated Cloud Services

Full Blu-ray Support (3D / Live)

3D Photos & Videos

UltraViolet Ready

DLNA Support (DMS / DMP)

7.1 Channel Audio Support (5.1 for AAC)

Blu-ray Support up to Profile 2.0 (BD Live OK, no 3D)

No 3D Support

DVD-Only (No Blu-ray Support)

No HD Audio Support

No UltraViolet Support

DLNA DMP (Digital Media Player) Only

5.1 Channel Audio Support
A new entry in the above table is the PowerDVD Live version which is basically the Ultra edition packaged in a subscription model with guaranteed access to the latest version of the software as long as the subscription is live. Along with the cloud subscription offering (PowerDVD LIVE allows for seamless experience across multiple devices using the 'PLAY with CyberLink Cloud' and Director Suite LIVE allows users to 'CREATE with CyberLink Cloud'), this points to CyberLink ensuring stability of revenue generation in its business model that has seen rough weather due to declining PC (and in turn, OEM licensing of its software) sales.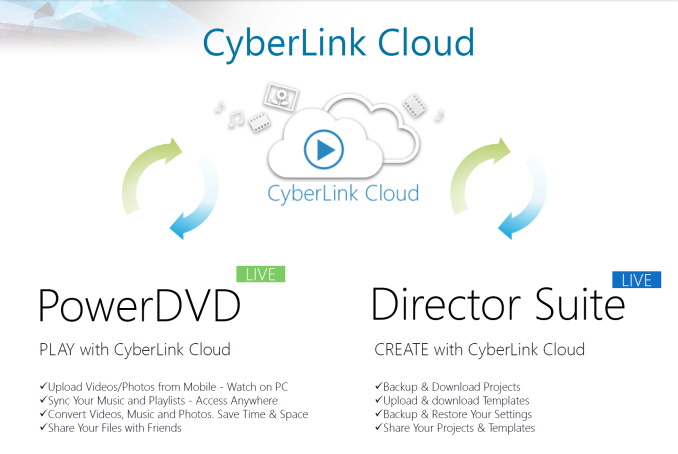 As Blu-ray continues to lose relevance as the primary method of content consumption in HTPCs, CyberLink has started to retarget the PowerDVD application as a 'Power Media Player'. The new features of PowerDVD 14 include:
HEVC/H.265 support: PowerDVD 14 supports software decode of HEVC videos in MKV, MP4 and M2TS containers, with a maximum resolution of 8192x4320.
CyberLink Cloud: PowerDVD 14 Ultra users get 10 GB of cloud storage for free for a year. The rates for Pro and Standard users (as well as Ultra users who want to upgrade storage or extend availability after one year) come in at $1/GB/year. Available options include 10GB, 20GB, 50GB and 100 GB. Key aspects to note include automatic content syncing, streaming from the cloud using the companion mobile apps and easy media sharing via download link generation.
Multiple angle support in MKV files
WASAPI exclusive mode support for audio
Ability to download YouTube videos for offline viewing
Ability to access UltraViolet account, view and download content from within PowerDVD: CyberLink touts PowerDVD14 as UltraViolet Ready, as this functionality is set to be enabled later this year after some announced UV services come out of the beta phase (these are not under CyberLink's control)
Support for embedded SRT subtitles in MP4 files
Customizable interface / skinning
Improvements include addition of an ALAC audio decoder, faster decoding of RAW image files and support for Vimeo. CyberLink is also providing a touch-friendly Power Media Player app free along with the Ultra edition for use on Windows 8 devices.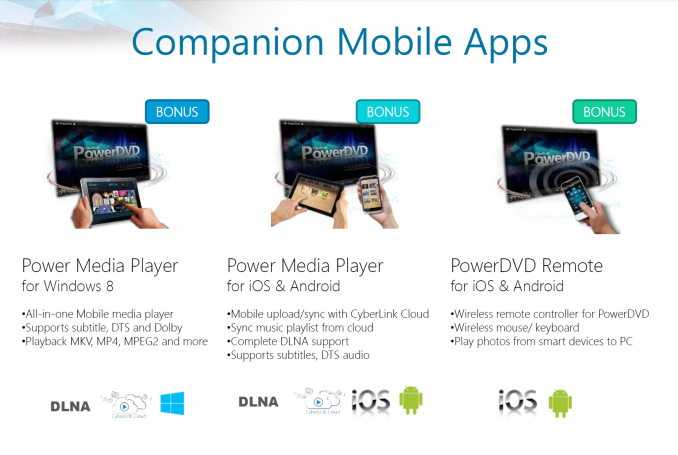 We hope that CyberLink will quickly add hardware decode support of HEVC as and when the platforms become available. Also, it would be better if they provide a way to turn off all in-software advertising / MoovieLive features, at least for paying customers. Other than this minor complaint, PowerDVD 14 promises to be an interesting upgrade. CyberLink is keeping in sync with the changes in the ecosystem by adding HEVC/H.265 support as well as cloud capabilities to PowerDVD, and that is good news for HTPC users.