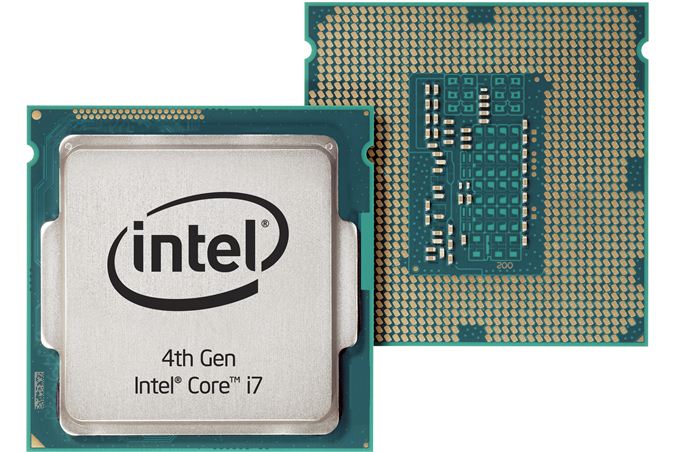 Over the last two years, the launch of every major desktop CPU family from both AMD and Intel has been accompanied by a dedicated HTPC-oriented article. This coverage has been complementary to Anand's extensive analysis from a general computing perspective. Haswell will be no different. The advancements made from Llano to Trinity and from Sandy Bridge to Ivy Bridge had rendered entry level platforms good enough for casual / mainstream HTPC users. Advanced users still require discrete GPUs for using some video renderers and obtaining accurate display refresh rates. Each vendor has their own quirks when it comes to driver features and stability. This has made it difficult to declare any one solution as the perfect HTPC platform. Intel has hyped up improved GPU performance in the lead up to Haswell.
Has Intel improved the GPU performance and video-centric features enough to make discrete GPUs redundant for HTPCs? More importantly, how much of an improvement do we have over the HD4000 in Ivy Bridge? This question will be looked at from multiple angles in the course of this review. We will determine whether the shortcomings of Ivy Bridge (rendering benchmarks and refresh rate support, primarily) have been addressed. Also of importance are the HTPC configuration options, stability and power efficiency.
In this review, we present our experience with low-power desktop Haswell as a HTPC platform. We have listened to feedback from our earlier HTPC reviews at launch time and made efforts to source a low power CPU suitable for HTPC duties. In earlier HTPC reviews put out at launch time, we used the highest end CPU sampled by Intel / AMD. This time around, thanks to ASRock, we managed to get hold of an Intel Core i7-4765T CPU along with their mini-ITX motherboard, the Z87E-ITX.
In the first section, we tabulate our testbed setup and detail the tweaks made in the course of our testing. A description of our software setup and configuration is also provided. Following this, we cover the video post processing options provided by the Intel drivers. A small section devoted to the custom refresh rates is followed by some decoding and rendering benchmarks. No HTPC solution is completely tested without looking at the network streaming capabilities with respect to some of the popular OTT (over-the-top) services. 4K is the next major upgrade stop for the casual HTPC user. Haswell does have 4K display support and we will have a dedicated section to see how well it works. We are finally at a point where GPU encoders have become stable and popular enough for mainstream open source projects to utilize. A section is devoted to Handbrake's integration of QuickSync capabilities. In the final section, we cover miscellaneous aspects such as power consumption and then proceed to the final verdict.