Intel provided us with a Core i7-3770K processor and Asus was kind enough to supply the HTPC friendly P8H77-M Pro motherboard for our test drive. Purists might balk at the idea of an overclockable 77W TDP processor being used in tests intended to analyze the HTPC capabilities. However, the Core i7-3770K comes with Intel HD Graphics 4000, the highest end GPU in the Ivy Bridge lineup. Using this as the review platform gives readers an understanding of the maximum HTPC capabilities of the Ivy Bridge lineup.
The table below presents the hardware components of our Ivy Bridge HTPC testbed:
Ivy Bridge HTPC Testbed Setup
Processor
Intel Core i7-3770K - 3.50 GHz (Turbo to 3.9 GHz)
Intel HD Graphics 4000 - 650 MHz (Max. Dynamic Frequency of 1150 MHz)
Motherboard
Asus P8H77-M Pro uATX
OS Drive
Seagate Barracuda XT 2 TB
Memory
G.SKILL ECO Series 4GB (2 x 2GB) SDRAM DDR3 1333 (PC3 10666) F3-10666CL7D-4GBECO CAS 9-9-9-24
G.SKILL Ripjaws Z Series 16GB (2 x 8GB) SDRAM DDR3 1600 (PC3 12800) F3-12800CL10Q2-64GBZL CAS 10-10-10-30
Optical Drives
ASUS 8X Blu-ray Drive Model BC-08B1ST
Case
Antec VERIS Fusion Remote Max
Power Supply
Antec TruePower New TP-550 550W
Operating System
Windows 7 Ultimate x64 SP1
Display / AVR
Acer H243H / Pioneer Elite VSX-32 + Sony Bravia KDL46EX720
.
The Asus P8H77-M PRO makes for a nice HTPC / general purpose board for consumers not interested in overclocking their CPU. It also has two PCI-E x16 slots (one operating in x16 with PCI-E 3.0, and the other in x4 with PCI-E 2.0) and two PCI-E x1 slots for those interested in adding gaming cards or TV tuners / video capture cards.
Readers might wonder about the two different flavours of DRAM being used in the testbed. It must be noted that at any given point of time, only one of the flavours was being used.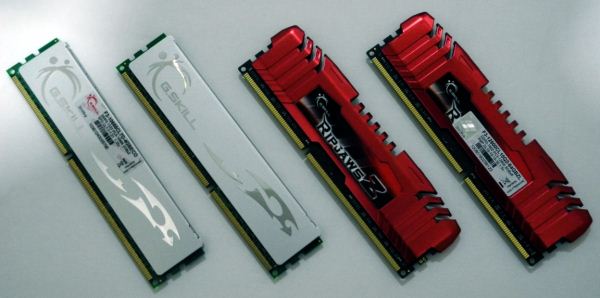 As readers will see in a later section, it is possible that the memory bandwidth and latency can play a very important role in the video post processing performance. Towards this, we actually ran our decode / post processing tests with three distinct configurations. The ECO modules were run at DDR3 1333 (9-9-9-24) and also at DDR3 1600 (9-9-9-24). The Ripjaws Z modules were overclocked to DDR3 1800 (12-12-12-32). The ability to overclock the G.Skill DRAM modules was quite useful in trying to find some insights into the effect of memory bandwidth and latency on video post processing using the integrated GPU.
The software setup for the Ivy Bridge HTPC testbed involved the following:
Ivy Bridge HTPC Testbed Software Setup
Blu-ray Playback Software
CyberLink PowerDVD 12
Media Player
MPC-HC v1.6.1.4235
Splitter / Decoder
LAV Filters 0.50.1
Renderers
EVR-CP (integrated in MPC-HC v1.6.1.4235)
madVR v0.82.5
The madVR renderer settings were fixed as below for testing purposes:
Decoding features disabled
Deinterlacing set to:

automatically activated when needed (activate when in doubt)
automatic source type detection (i.e, disable automatic source type detection is left unchecked)
only look at pixels in the frame center
be performed in a separate thread

Scaling algorithms were set as below:

Chroma upscaling set to default (SoftCubic with softness of 100)
Luma upscaling set to default (Lanczos with 4 taps)
Luma downscaling set to default (Lanczos with 4 taps)

Rendering parameters were set as below:

Start of playback was delayed till the render queue filled up
A separate device was used presentation, and D3D11 was used
CPU and GPU queue sizes were set to 32 and 24 respectively
Under windowed mode, the number of backbuffers was set to 8, and the GPU was set to be flushed after intermediate render steps as well as the last render step. In addition, the GPU was set to wait (sleep) after the last render step.
Exclusive mode settings were not applicable to our testbed, because we found the full screen exclusive mode to be generally bad in performance compared to the full screen windowed mode. Also, none of the options to trade quality for performance were checked.