I hate that I didn't pull my camera out quickly enough to catch this slide, but Intel's Mooly Eden just mentioned an interesting feature of Haswell. He stated that Haswell will support "multiple OSes". Clearly Sandy Bridge, Ivy Bridge and older Intel architectures have supported multiple OSes, but that was never listed as a feature until Haswell. I suppose this means more than it'll run both Windows and OS X, but what do you guys think Intel meant by it?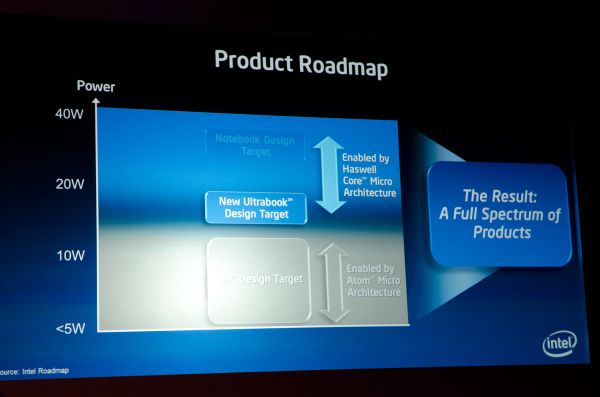 I already asked Intel and of course I didn't get an answer, I was just told that it was an astute observation and something we'll have to talk about at a later point in time. I suspect this is a statement about the future of the OS space in mobile computing but I'm not entirely sure what Intel views will be different come 2013. Microsoft will obviously support ARM in Windows 8, but what will Intel support with Haswell that it didn't before? What do you all think?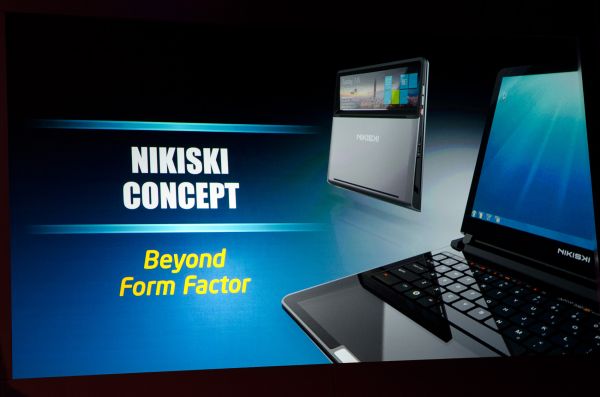 Mooly also showed off a concept Haswell PC called Nikiski. It's a notebook with a transparent touchpad area that lets you view part of your screen while the clamshell is closed. Check out pics of the concept in the gallery below.