Training
One of the more interesting AI silicon projects over the last couple of years has been the Cerebras Wafer Scale Engine, most notably for the fact that a single chip is the size of a literal wafer. Cerebras packs the WSE1 chip into a 15U custom liquid cooled server, called the CS-1, with a number of innovations regarding packaging, power, and setup. A single CS-1 requires about 20 kW of power peak, and costs around a couple million dollars (the Pittsburgh Supercomputing Center purchased two last year based on a $5m research grant). Cerebras say they have double digit customers and several dozen units already in the field, however today marks a considerable milestone as the US Department of Energy now has one deployed...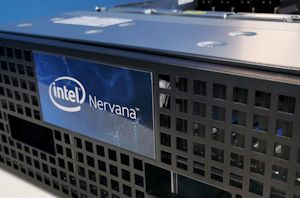 One of the key elements to deep learning and training is lots of very dense compute, as well as the dense servers to go through the computation. Intel's Nervana...
15
by Dr. Ian Cutress on 12/4/2019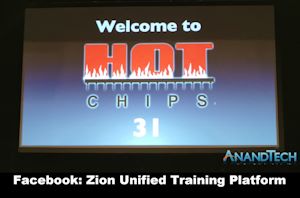 Facebook is presenting details on Zion, its next generation in-memory unified training platform.
1
by Dr. Ian Cutress on 8/19/2019