Threadripper Pro
ASRock Rack has listed a new motherboard on its website supporting AMD's latest Ryzen Threadripper Pro 3000WX series of processors. The ASRock Rack WRX80D8-2T is currently under 'preliminary' status and features eight memory slots, seven full-length PCIe 4.0 x16 slots, as well as twelve SATA ports and support for two PCIe 4.0 x4 M.2 drives. It also includes dual 10 GbE and is supported by an ASPEED BMC controller with a dedicated management LAN port and D-sub video output. In terms of design, the ASRock Rack WRX80D8-2T follows a basic green design with blue memory slots and black PCIe slots, and power connectors. Surrounding a transposed sTRX4 (WRX80) socket is eight memory slots with support up to 2TB of capacity, with ECC and non-ECC UDIMM...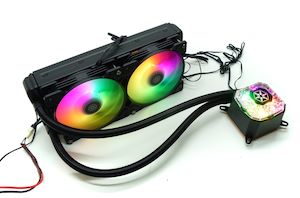 Today, we are taking a look at SilverStone's latest family of AIO coolers, the IceGem series. Designed explicitly with Ryzen Threadripper compatibility in mind, the IceGem coolers are meant...
34
by E. Fylladitakis on 7/21/2021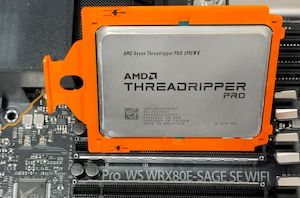 Since the launch of AMD's Threadripper Pro platform, the desire to see what eight channels of memory brings to compute over the regular quad-channel Threadripper has been an intriguing...
97
by Dr. Ian Cutress on 7/14/2021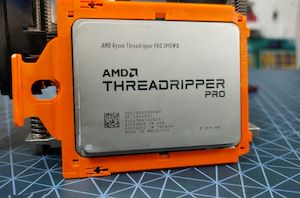 Today AMD is officially going to start offering its Ryzen Threadripper Pro processors at retail, effectively ending the exclusivity deal with Lenovo on the product line. To date, Lenovo...
29
by Dr. Ian Cutress on 3/2/2021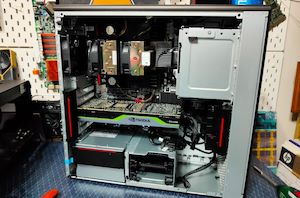 The workstation line of machines from Lenovo have been extremely successful for the company. While ThinkStation might not have as much brand identity as the more recognizable ThinkPad, for...
48
by Dr. Ian Cutress on 2/16/2021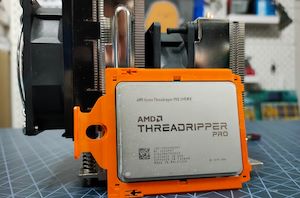 Knowing your market is a key fundamental of product planning, marketing, and distribution. There's no point creating a product with no market, or finding you have something amazing but...
125
by Dr. Ian Cutress on 2/9/2021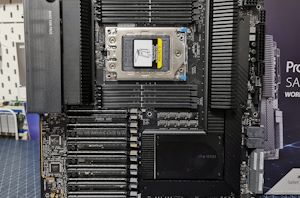 One of the criticisms levied at AMD last year was that it released its new Threadripper Pro platform in September but it was vendor-locked at the time to the...
48
by Dr. Ian Cutress on 1/29/2021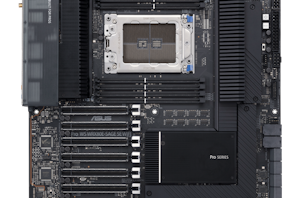 In the world of crazy motherboard names, I think ASUS might have won with this one. The new ASUS Pro WS WRX80E-SAGE SE WIFI is a motherboard built for...
34
by Dr. Ian Cutress on 1/22/2021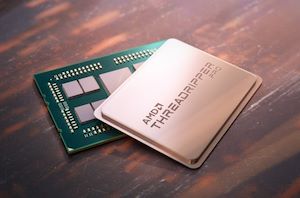 Stepping out of its supposed 'exclusivity deal' with Lenovo, who had the first rights to Threadripper Pro in the ThinkStation P620, motherboard vendors have started showing off some of...
27
by Gavin Bonshor on 1/12/2021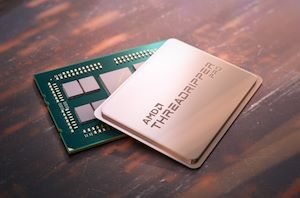 Last year we spotted that AMD was in the market to hire a new lead product manager for a 'workstation division'. This was a categorically different position to the...
76
by Dr. Ian Cutress on 7/14/2020