Renoir
Originally announced back at CES 2020, AMD this week has finally launched its new "Renoir" Ryzen Mobile 4000 APUs. And with it, AMD's laptop partners have begun rolling out their first wave of Ryzen 4000 laptops. While we're still working on our full review for next Monday, we wanted to take a moment to take stock of the laptop market thus far, and look at the Ryzen Mobile 4000 laptops that have been released this week or are due in the coming weeks. So far, Acer, ASUS, Dell, and MSI have introduced their notebooks, and between the four OEMs, they're aiming for a wide range of the consumer market. Acer's Swift 3 and Aspire 5 Laptops Introduced Acer was among the first to introduce its AMD Ryzen...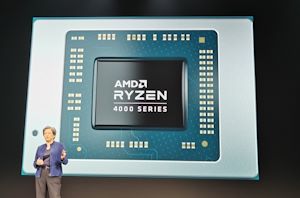 The notebook market has not been kind to AMD over the last decade – for a long, long time the company was only ever seen as the discount option...
94
by Dr. Ian Cutress on 3/16/2020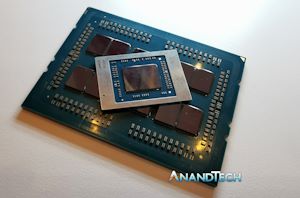 I'm pretty sure that the next time I go to a trade show where new silicon is being announced, the next tool I need in my backpack is a...
97
by Dr. Ian Cutress on 1/14/2020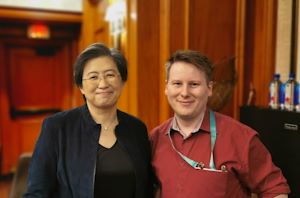 This week AMD took the wraps off of its latest generation of mobile processors. The company is being aggressive, offering up to eight cores for both the traditional ultra-portable...
93
by Dr. Ian Cutress on 1/7/2020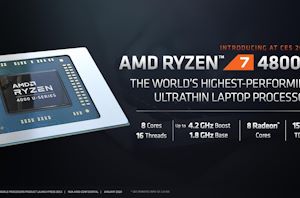 At last year's CES, AMD showcased its then Ryzen 3000 mobile processors as part of the announcements. In what is becoming a trend, at this year's CES, the company...
406
by Dr. Ian Cutress on 1/6/2020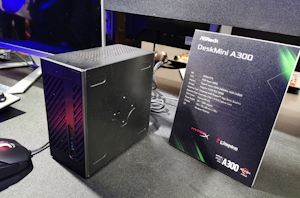 The industry loves a good small form factor platform, and ASRock's Deskmini A300 is a great example of this. Designed to work with AMD's APUs, the idea is to...
12
by Ian Cutress on 5/29/2019