Kioxia
Last week, Kioxia rounded out their lineup of PCIe 4.0 enterprise and datacenter SSDs with the announcement of the XD6. Now, they're bringing PCIe 4.0 support to their client NVMe product line with the new XG7 and XG7-P M.2 NVMe SSDs. The XG7 family doubles the sequential read speed and increases sequential write speed by 60% compared to the XG6 series, thanks to the PCIe 4.0 support and a new SSD controller. Based on XG6 specs, this should be at least 6.3GB/s reads and 4.6GB/s writes for the XG7. That's may not be quite fast enough for high-end consumer SSDs sold at retail, but for an OEM-only client SSD it's still extremely fast. For the first time, Kioxia (formerly Toshiba Memory) is introducing the higher...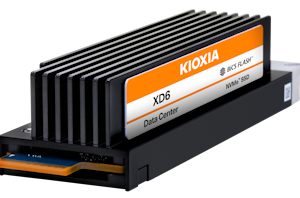 Kioxia (formerly Toshiba Memory) is announcing the new XD6 series datacenter NVMe SSDs, featuring PCIe 4.0 support and using the EDSSF E1.S form factors. The XD6 is Kioxia's first...
10
by Billy Tallis on 11/3/2020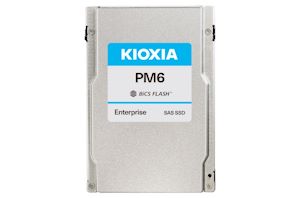 Kioxia (formerly Toshiba Memory) has launched their sixth generation enterprise SAS SSD, the PM6 series. This is the first SSD available to support the latest 24G SAS interface, doubling...
32
by Billy Tallis on 6/16/2020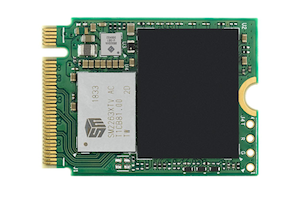 As notebooks are getting thinner and smaller, PC manufacturers require smaller components and therefore demand tinier SSDs as well as densely-packed SoCs. BGA SSDs are of course among the...
37
by Anton Shilov on 3/5/2020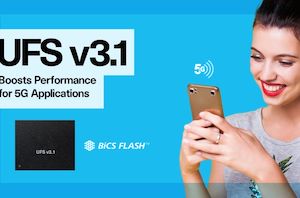 Less than a month after JEDEC published its UFS 3.1 specification, Kioxia and Western Digital have introduced their first UFS 3.1-compliant storage devices for smartphones. Samples of Kioxia's UFS...
24
by Anton Shilov on 3/2/2020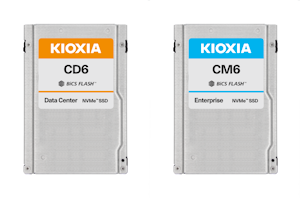 Following through on their roadmap for transitioning to PCIe 4.0, Kioxia (formerly Toshiba Memory) has announced the availability of their first two PCIe 4.0 SSDs. The CD6 and CM6...
4
by Billy Tallis on 2/20/2020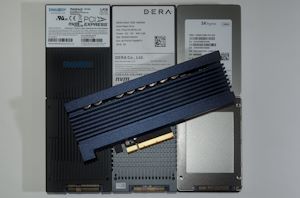 Nine enterprise NVMe SSDs suffer through our updated test suite to show who's who for high-end storage.
33
by Billy Tallis on 2/14/2020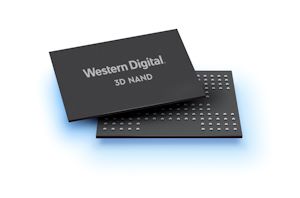 Western Digital and Kioxia have announced the successful development of their newest generation of 3D NAND flash memory. Their fifth-generation BiCS 3D NAND has commenced production in the form...
19
by Billy Tallis on 1/30/2020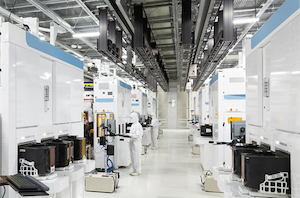 Kioxia has reportedly informed its customers that a production tool at one of its fabs caught fire early on Tuesday. The fire was promptly extinguished and no casualties were...
3
by Anton Shilov on 1/8/2020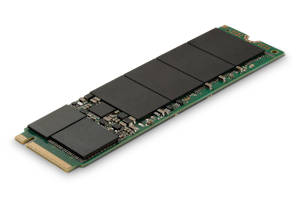 In 2019, flash memory prices have leveled out and have even crept back upward a bit, and new technologies have been slow to roll out, although we are currently...
42
by Billy Tallis on 12/31/2019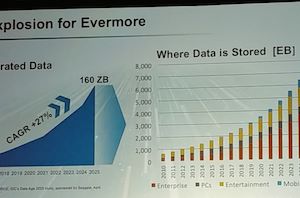 One of the key battlegrounds of the next decade is going to be storage: density, speed, and demand. Naturally all the major players in the space want to promote...
23
by Dr. Ian Cutress on 12/30/2019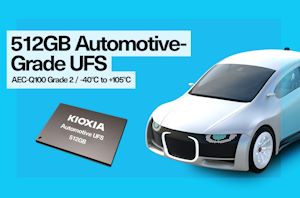 Kioxia (formerly Toshiba Memory), has expanded its lineup of embedded UFS (eUFS) storage with a 512 GB device based on the company's BiCS 3D NAND flash. The chip is...
3
by Anton Shilov on 11/15/2019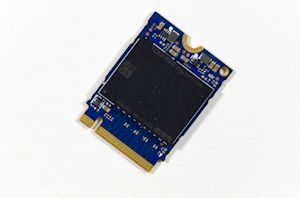 Today we're taking a look at Toshiba's tiny, OEM-only BG4 SSD. The BG4 is going to become an increasingly common sight in OEM laptops as manufacturers look to save...
31
by Billy Tallis on 10/18/2019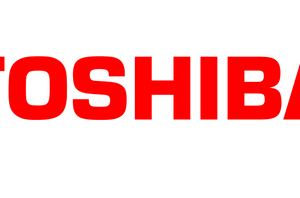 Toshiba Memory, which is set to rebrand as Kioxia Holdings this October, has signed a definitive agreement to acquire SSD business of Lite-On Technology Corp. The decision will enable...
10
by Anton Shilov on 9/3/2019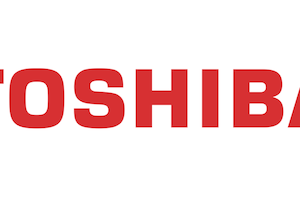 In 2017, Toshiba was forced to sell off its flash memory business to stave off bankruptcy. The memory business was spun off as Toshiba Memory Corporation and sold for...
17
by Billy Tallis on 7/18/2019