Computex 2019
The biggest news of the annual Computex trade show came from AMD: the company is poised to launch its next generation Zen 2 microarchitecture, along with updates to its Ryzen and EPYC product lines. AMD is going all-in with its chiplet CPU architecture, as well as with its new RDNA graphics architecture for the upcoming Navi graphics product family. After AMD's keynote, we joined a small roundtable of journalists to put questions to AMD's CEO, Dr. Lisa Su.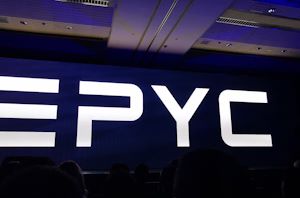 After the Computex Keynote today on stage, where AMD revealed its new Ryzen family of processors coming on 7/7, we had a chance to speak with AMD's SVP and...
16
by Ian Cutress on 5/27/2019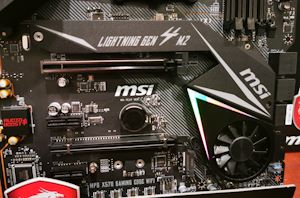 At Computex 2019 during AMD's keynote, AMD CEO Dr. Lisa Su unveiled details new X570 chipset designed for the upcoming Ryzen 3000 series "Matisse" processors. The new 3rd generation...
30
by Gavin Bonshor on 5/26/2019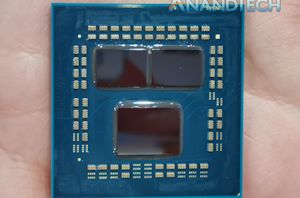 Today at Computex, AMD CEO Dr. Lisa Su is announcing the raft of processors it will be launching on its new Zen 2 chiplet-based microarchitecture. Among other things, AMD...
310
by Ian Cutress on 5/26/2019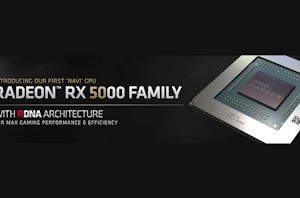 While the bulk of this morning's AMD Computex keynote has been on AMD's 3rd generation Ryzen CPUs and their underlying Zen 2 architecture, the company also took a moment...
99
by Ryan Smith on 5/26/2019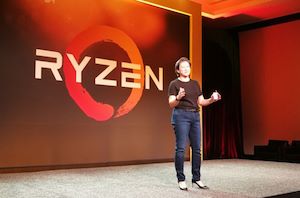 AMD is on a hell of a ride. With the public still wanting more information about Zen 2 and Navi from the CES announcements, Dr. Lisa Su will be...
23
by Ian Cutress & Gavin Bonshor on 5/26/2019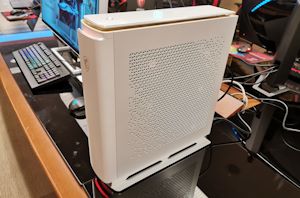 One of the first things we've seen this week at Computex is the new MSI P100 Creator system. I've always been a big fan of good design ID, and...
5
by Ian Cutress on 5/26/2019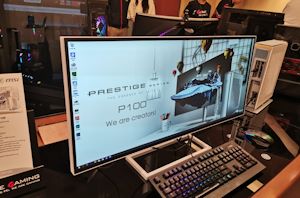 Modern enthusiasts often want one of two things from their monitor: high frame rates, or great color reproduction. MSI is certainly going for the latter in its new 5Kx2K...
15
by Ian Cutress on 5/26/2019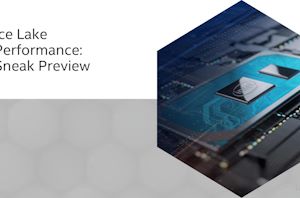 Another snippet of information from Intel today relates to the company's future mobile platform CPU. We know it's called Ice Lake-U, that it is built on Intel's 10nm process...
72
by Ian Cutress on 5/26/2019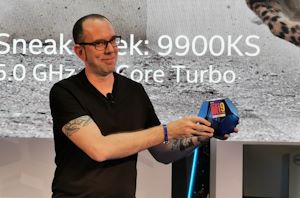 Last year, Intel showcased a CPU during its keynote a processor with all of its cores at 5 GHz. Today, that becomes a reality – Intel is set to...
137
by Ian Cutress on 5/26/2019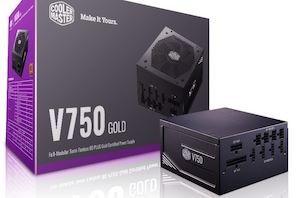 Ahead of Computex proper, Cooler Master has unveiled its new V Gold series of power supplies. The 80PLUS Gold-rated PSUs come in in two capacities, 650 W and 750W...
3
by Gavin Bonshor on 5/26/2019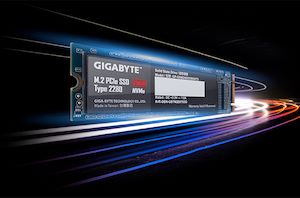 A press release sent out by GIGABYTE on Friday said that the company would demonstrate one of the industry's first SSDs featuring a PCIe 4.0 interface at Computex next...
42
by Anton Shilov on 5/24/2019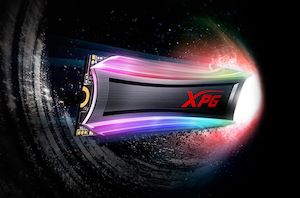 When high performance alone is not enough to impress, RGB lights are here to help. ADATA has officially introduced its XPG Spectrix S40G RGB SSD, which offer's the company's...
10
by Anton Shilov on 5/24/2019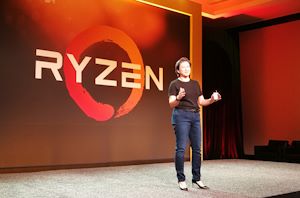 With CES 2019 barely in the mirror behind us, the consumer electronics industry is already barreling towards its next major trade show, Computex 2019 in Taiwan. And, as it...
48
by Ryan Smith on 4/2/2019