Compute Element
Small form-factor PCs and gaming systems have emerged as bright spots in the mature PC market over the last decade or so. Intel's NUC form-factor introduction was the turning point in the small form-factor (SFF) market. Over several generation of products, the NUC family has expanded to address different market segments. But even with those developments, DIY enthusiasts have traditionally given the NUCs a cold shoulder by pointing to the lack of flexibility and limitations such as the inability to use a discrete GPU. At CES 2020, Intel officially announced the Ghost Canyon NUC series of products (NUC 9 Extreme Kits), which are based on the Intel NUC 9 Extreme Compute Elements. To that end, today we're taking a detailed look at the top-end consumer-focused...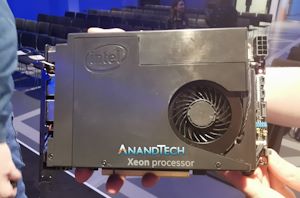 Way back at CES 2014, Razer's CEO introduced a revolutionary concept design for a PC that had one main backplane and users could insert a CPU, GPU, power supply...
87
by Dr. Ian Cutress on 10/7/2019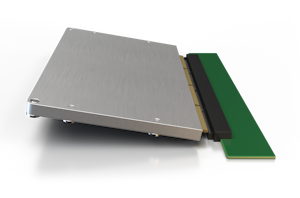 Intel launched the NUC Compute Element, a new form-factor board targeting OEMs and high-volume system manufacturers, at Computex 2019.
16
by Ganesh T S on 6/3/2019