Cerebras
I've said it a million times and I'll say it again – the best industry conference I go to every year is Hot Chips. The event has grown over the years, to around 1700 people in 2019 if I remember correctly, but it involves two days of presentations about the latest hardware that has hit the market. This includes new and upcoming parts that change the industry we work in, including deep dives into some of the most important silicon at play in the market today. There are also extensive keynote presentations from the most prominent members of the industry that give insights into how these people (and the companies) work, but also where the future is going. This week the lid was lifted on...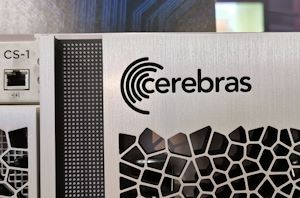 One of the highlights of Hot Chips 2019 was the presentation of the Cerebras Wafer Scale Engine - an AI processor chip that was as big as a wafer...
12
by Dr. Ian Cutress on 6/9/2020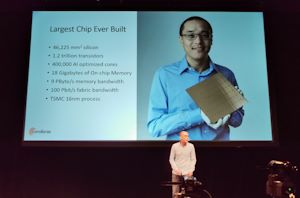 Some of the big news of today is Cerebras announcing its wafer-scale 1.2 trillion transistor solution for deep learning. The talk today goes into detail about the technology.
28
by Dr. Ian Cutress on 8/19/2019