Buyer's Guides
Since we posted our previous motherboard guides, there has been a couple of notable processor launches. Perhaps one of the most impressive of the aforementioned launches is Intel's 13th Gen Core series, codenamed Raptor Lake. Not only is Intel's 13th Gen Core series powerful as we highlighted in our launch day review, but it offers multiple levels of affordability due to its support for both DDR5 and DDR4 memory. This means users can pair up the flagship Core i9-13900K with a premium Z790/Z690 motherboard and fast DDR5 memory for ultimate performance, or even go for the more affordable Core i5-13600K with DDR4 and a more modest motherboard model. We're focusing on Intel here and there are many chipsets that feature support for Intel's 13th Gen...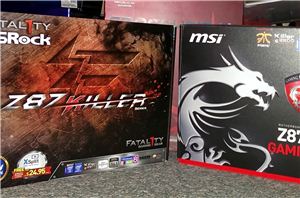 Glad tidings we bring, and this time it comes in the form of gaming oriented motherboards. As an ex-semi-serious gamer (local clan matches, LANs), the motherboard in my...
10
by Ian Cutress on 11/27/2013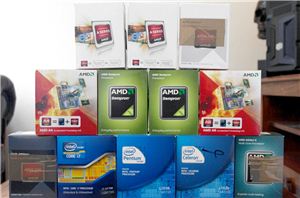 Next up in our series of Holiday Buyer's Guides is a look at processors. Building systems in time for a holiday season means that picking the right components...
25
by Ian Cutress on 11/25/2013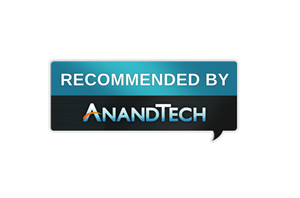 As part of a stream on holiday buying guides (Black Friday and jolly Noël around the corner), here is my take on the season's mini-ITX offerings, covering both AMD...
34
by Ian Cutress on 11/23/2013