The Pulse-Eight USB CEC adapter comes in a spartan package with just three components:
USB - CEC Adapter
15cm USB to mini-USB Cable
10cm HDMI Cable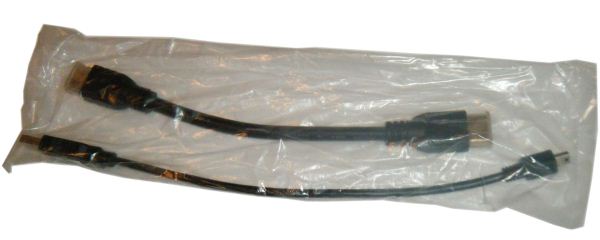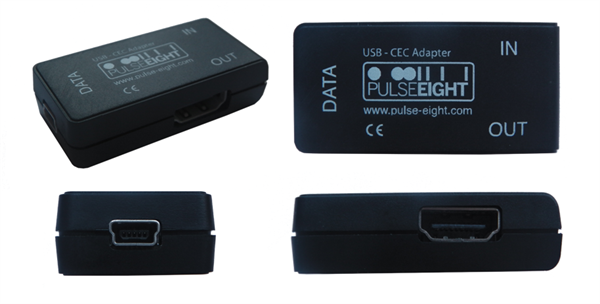 The adapter is pretty much self-explanatory in terms of getting the wiring right, but Pulse-Eight does provide a video demonstration of how to integrate the adapter into the setup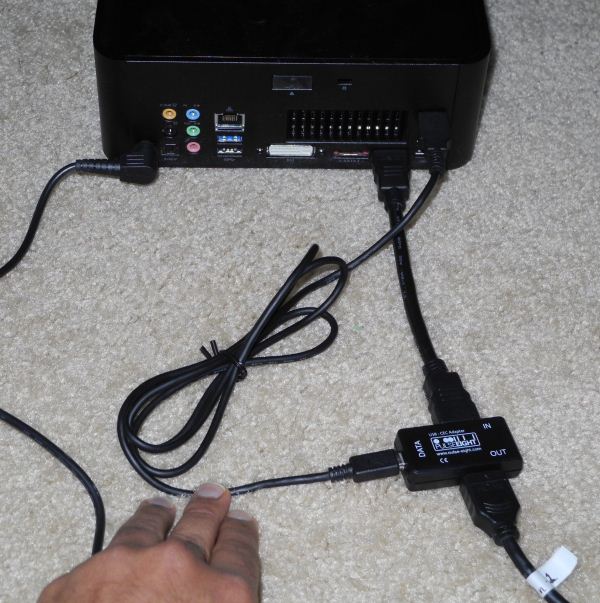 I had to use a different mini-USB cable since the one supplied in my review unit was damaged in transit.
For testing purposes, I used the ASRock Vision 3D 252B, running Windows 7 Ultimate x64. The HTPC is a compact 2.5L box with a mini-ITX motherboard housing a Core i5-2520M CPU and a NVIDIA GT540M GPU. The HDMI output was routed to HDMI1 input of a Pioneer Elite VSX-32 A/V receiver, and its output was connected to HDMI1 of a Sony KDL46EX720 television.
On connecting the adapter as shown in the picture above, the Windows Device Manager initially reported an Unknown Device. Manually installing the INF driver through the Device Manager was straightforward (though I had to put up with the unsigned driver warning) as shown in the gallery below.


In the first pass, I installed XBMC Eden Beta 1 downloaded from the official website. XBMC Eden has built-in support for the Pulse-Eight USB CEC adapter. Unfortunately, CEC wouldn't work except when the HDMI output from the adapter was connected directly to the television. A quick exchange with Pulse-Eight revealed that support for CEC through AVRs was only available in Pulse-Eight's
custom Eden builds
. Since the custom builds are built periodically and are functionally no different from the standard Eden build except for the CEC improvements, there should be no issue with users installing Pulse-Eight's version.