HTC Flyer
HTC announced the Flyer at MWC last month but I didn't get to spend any real time with a functional device in Barcelona, so when given the opportunity to at CTIA I gladly took HTC up on the offer.
The Flyer isn't your typical 2011 Android tablet - for starters it isn't sporting Honeycomb. Remember that NVIDIA was Google's chosen SoC partner on Honeycomb, and as a result all other SoC vendors got a later start to porting Honeycomb to their platforms. Qualcomm falls into the latter group and as a result, even tablets that use Qualcomm hardware are shown off using Android 2.2 for now as porting/testing of Honeycomb commences.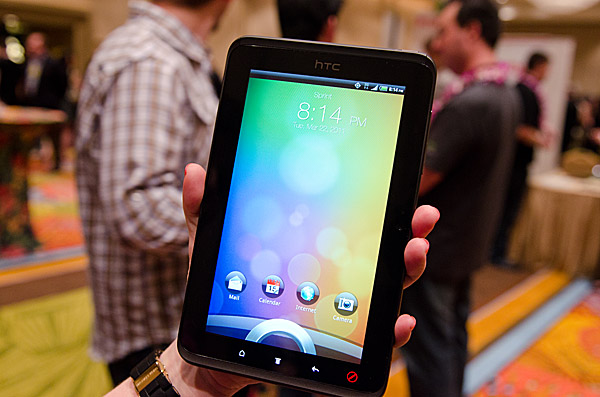 HTC's first tablet, the Flyer, is no exception. Running Android 2.2 and a single-core 1.5GHz Qualcomm MSM8655 SoC, the Flyer already sounds very different from other tablets. The Flyer has a 7-inch 1024 x 600 screen and to further differentiate itself it also comes with a capacitive pen that you can use to draw on the screen. Touch the pen to the screen and the Flyer takes a screenshot of what you're currently looking at, whether it's the home screen, email window or web browser and lets you annotate/draw all over it. Once you're done you can either discard the image and go back to doing whatever you were doing or share the image as a jpeg just like you would any other picture. It's a pretty neat idea with tons of potential.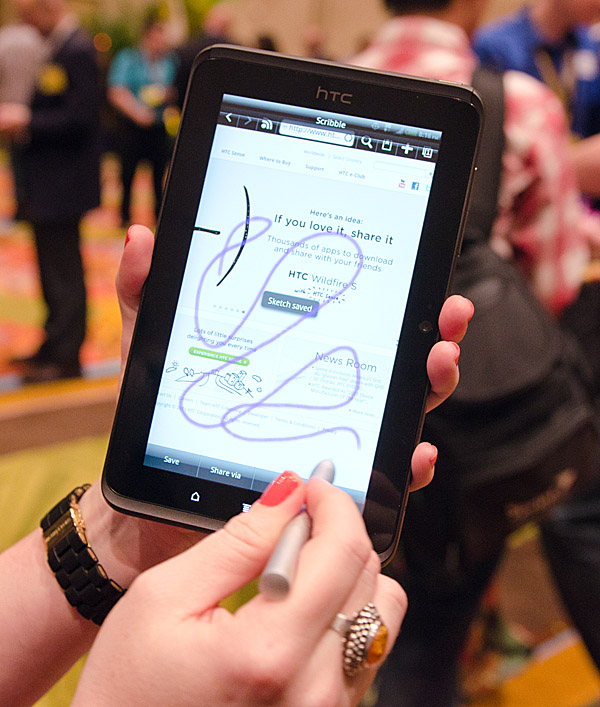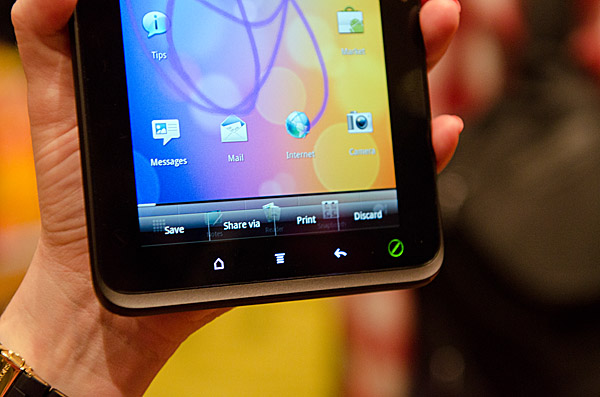 Opting for a high speed single-core CPU is also pretty contrary to what we've seen from most Android tablets thus far. While I personally believe that the dual-core approach makes more sense for the overall user experience (having the second core really makes up for any funky scheduler inefficiencies), the comparison between a 1.5GHz Scorpion core and a pair of 1GHz Cortex A9s won't be as cut and dry as that. The majority of smartphone apps are still bound by the performance of a single thread - where a 1.5GHz single-core Snapdragon could be even faster than a 1GHz Cortex A9.
Sprint announced that it will have the Flyer on sale as the EVO View 4G, featuring WiMAX.