WD Red
Western Digital originally launched their Red lineup of hard disk drives for network-attached storage devices back in 2012. The product stack later expanded to service professional NAS units with the Red Pro. These drives have traditionally offered very predictable performance characteristics, thanks to the use of conventional magnetic recording (CMR). More recently, with the advent of shingled magnetic recording (SMR), WD began offering drive-managed versions in the direct-attached storage (DAS) space for consumers, and host-managed versions for datacenters. Towards the middle of 2019, WD silently introduced WD Red hard drives (2-6TB capacities) based on drive-managed SMR. There was no fanfare or press-release, and the appearance of the drives in the market was not noticed by the tech press. Almost a year after the drives appeared...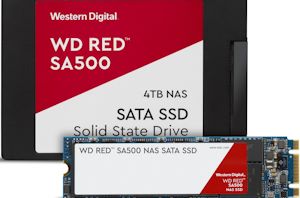 Western Digital has introduced its new WD Red SA500 family of specialized SSDs, which are designed for caching data in NAS devices. The drives are available in four different...
27
by Anton Shilov on 10/31/2019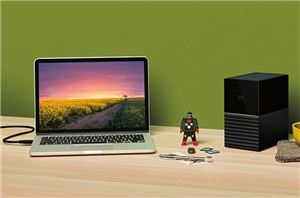 Western Digital has released its new My Book Duo external storage systems for consumers. The new devices run two 3.5" WD Red HDDs in RAID 0 or 1 mode...
7
by Anton Shilov on 8/25/2017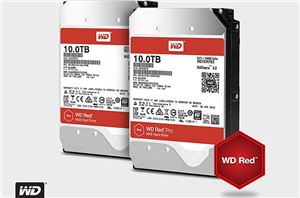 Western Digital has announced two new helium-filled hard drives targeting consumer and business NAS applications. The new WD Red and WD Red Pro HDDs increase capacity of WD's NAS...
19
by Anton Shilov on 5/22/2017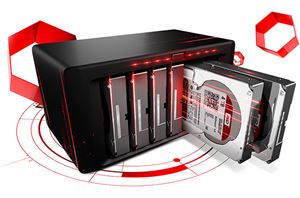 Helium-filled hard drives have a number of mechanical advantages compared to traditional HDDs, but they are also more expensive to manufacture. Western Digital subsidiary HGST introduced the world's first...
34
by Anton Shilov on 3/1/2016