Ryzen
Sometimes choosing a CPU is hard. So we've got you covered. In our CPU Guides, we give you our pick of some of the best processors available, supplying data from our reviews. Our Best CPUs for Gaming guide targets most of the common system-build price points that typically pair a beefy graphics card with a capable processor, with the best models being suitable for streaming and encoding on the fly.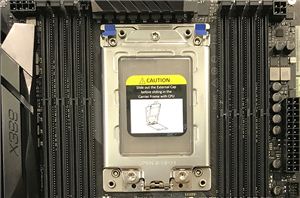 At Computex last week, ASRock demonstrated two motherboards designed for AMD's upcoming ThreadRipper HEDT processors. The new platforms are for high-end workstations and designed to support up to four...
69
by Anton Shilov on 6/7/2017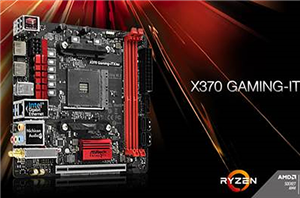 ASRock has introduced a miniature motherboard for AMD Ryzen microprocessors, one of a few such motherboards in the industry. Despite being very small, the X370 Gaming ITX/ac offers everything...
40
by Anton Shilov on 5/31/2017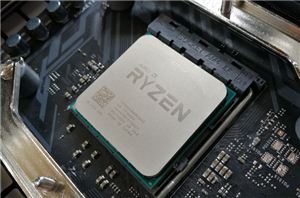 AMD is having a press conference here in Taipei for Computex 2017. We plan to get as near to the action as possible - come back at 10am Taiwan...
31
by Ian Cutress on 5/30/2017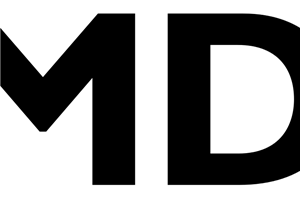 Demonstrating their commitment to keep improving the AM4 platform, AMD has just published a suite of details about their upcoming AGESA 1.0.0.6 firmware. Of particular interest here, the latest...
56
by Patrick MacMillan on 5/26/2017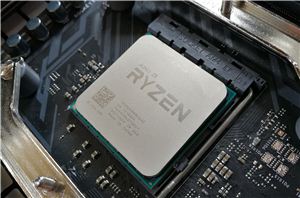 Since the announcement of AMD's mid-range offerings, it was clear that Ryzen 5 is going to have some major advantages over its direct price competition. For $250, the top...
255
by Ian Cutress on 4/11/2017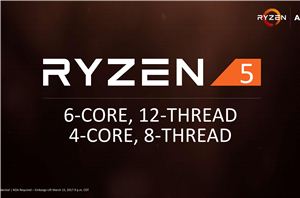 As part of our initial Ryzen 7 review, AMD also teased the presence of two more elements to the Ryzen lineup, specifically Ryzen 5 and Ryzen 3, both aiming...
229
by Ian Cutress on 3/15/2017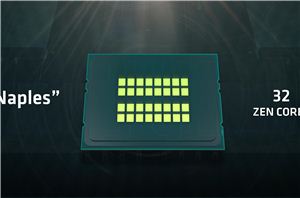 For users keeping track of AMD's rollout of its new Zen microarchitecture, stage one was the launch of Ryzen, its new desktop-oriented product line last week. Stage three is...
91
by Ian Cutress on 3/7/2017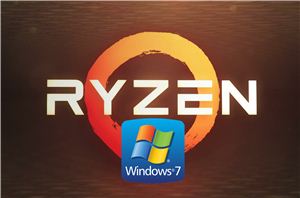 Officially, AMD does not support Ryzen CPUs on Windows 7. Given that Microsoft has essentially ended support for the OS, this is the type of response we expect from...
103
by Ian Cutress on 3/7/2017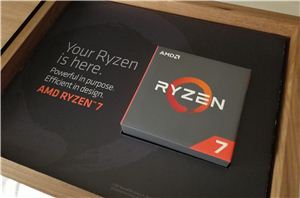 For over two years the collective AMD vs Intel personal computer battle has been sitting on the edge of its seat. Back in 2014, when AMD first announced it...
574
by Ian Cutress on 3/2/2017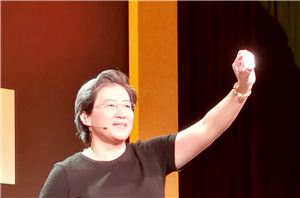 AMD held a Tech Day a week before the launch of Zen to go over the details of of the new Ryzen product with the technology press. As part...
59
by Ian Cutress on 3/2/2017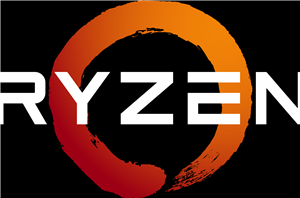 The biggest x86 launch for AMD in five years is today: Ryzen is here. As always before a major launch, AMD gives a 'Tech Day' for relevant press and...
386
by Ian Cutress on 2/22/2017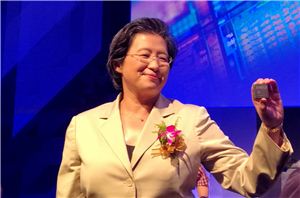 Thanks to some sleuthing from various readers, AMD has accidentally let the cat out of the bag with regards to the official Ryzen launch date. While they haven't specifically...
72
by Ian Cutress on 1/11/2017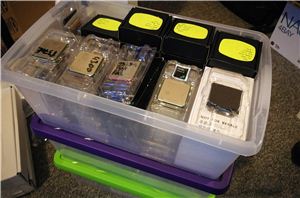 At the CES 2017 show today, AMD is lifting the lid on some of the upcoming AM4 motherboard designs coming to end users for Ryzen/Summit Ridge and Bristol Ridge...
48
by Ian Cutress on 1/4/2017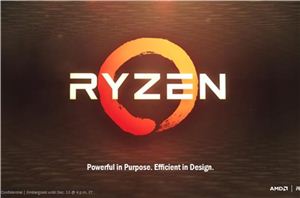 In the eternal battle to drive more details out of AMD ahead of the full launch of its new Zen microarchitecture based CPUs, today AMD is lifting the lid...
170
by Ian Cutress on 12/13/2016