NAND
Flash-based removable media has a host of use cases in products ranging from content capture devices to portable game consoles. Behind the standards of these is the SD Association, and we saw the introduction of an NVMe-based SD Express standard (SD 7.0) in 2018, with a SD 8.0 follow-up in 2020. SD cards, as well as card readers based on these new standards, have been making the rounds at various trade shows since 2019. However, none went on to appear in the retail market. That is about to change in the coming months, with both ADATA and Lexar announcing plans to launch their SD Express 7.1 cards within the next few quarters. The cards from both vendors are based on the Silicon Motion SM2708...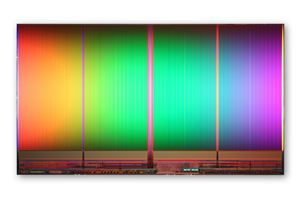 Last Thursday in its annual Investor Meeting Intel revealed the first details of its 3D NAND technology and announced that it will begin the shipments of 3D NAND in...
58
by Kristian Vättö on 11/25/2014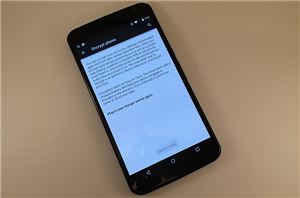 As alluded to in our Nexus 6 review, our normal storage performance benchmark was no longer giving valid results as of Android 5.0. While Androbench was not a perfect...
93
by Brandon Chester & Joshua Ho on 11/20/2014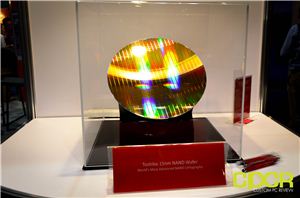 Courtesy of Custom PC Review At Flash Memory Summit, Toshiba was showcasing their latest 15nm 128Gbit MLC NAND wafer that has been developed in partnership with SanDisk. I simply could...
12
by Kristian Vättö on 8/22/2014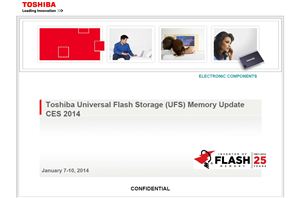 Since they first started showing up on the market, most smartphones and tablets have used eMMC flash storage. While in some ways similar to the NAND flash used in...
8
by Jarred Walton on 1/14/2014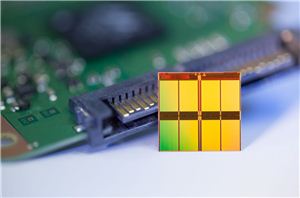 Earlier today Micron announced its first 16nm MLC NAND device. The 128Gbit device is architecturally identical to the current 20nm/128Gbit 2-bit-per-cell MLC device that's shipping today but smaller. That...
10
by Anand Lal Shimpi on 7/16/2013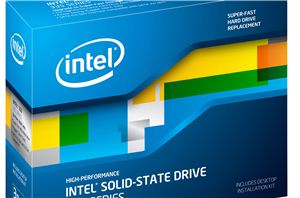 Back in February, Intel released its first SandForce based SSD: the Intel SSD 520. Since then Intel's SSD lineup has evolved. A couple of months after the 520's release...
70
by Kristian Vättö on 10/29/2012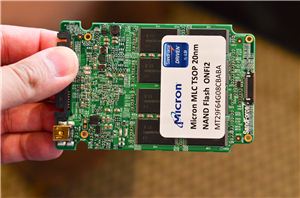 SandForce's controllers have fairly broad compatibility with NAND available on the market today. It shouldn't be a surprise that the first demo we saw of Toshiba's 19nm and Intel/Micron's...
20
by Anand Lal Shimpi on 6/8/2012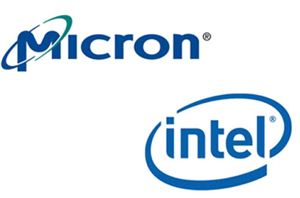 Intel and Micron today announced that they have done some modifications to their agreements on their IMFT joint venture. In short, Intel is selling its stake in two fabs...
6
by Kristian Vättö on 2/28/2012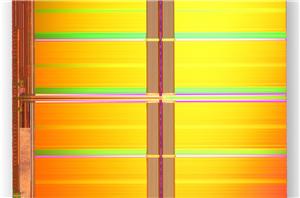 Earlier this year, Intel and Micron's joint NAND manufacturing venture (IMFT) announced it had produced 64Gb (8GB) MLC NAND on a 20nm process. Most IMFT NAND that's used in...
36
by Anand Lal Shimpi on 12/6/2011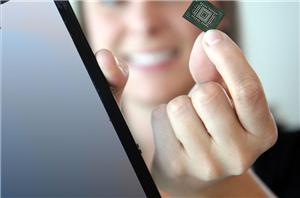 After 11 years of partnership, Sandisk and Toshiba's timing could not have been better. Just seven days after losing the NAND crown to Intel and Micron (IMFT) they announce...
35
by Jason Inofuentes on 5/5/2011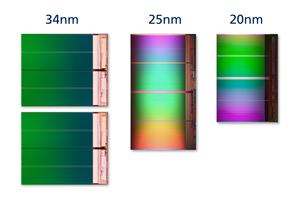 We just started testing SSDs based on IMFT 25nm NAND Flash and look at what Intel/Micron just announced? The first 8GB MLC NAND device built on a 20nm process...
42
by Anand Lal Shimpi on 4/14/2011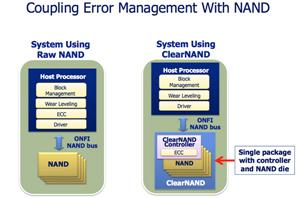 NAND endurance is on its way down with each subsequent process generation. At the same time unrecoverable bit error rates are on their way up. Companies like SandForce have...
24
by Anand Lal Shimpi on 12/2/2010