Liquid Cooling
Today we're taking our first look at German manufacturer Be Quiet's all-in-one (AIO) CPU liquid coolers, with a review of their Pure Loop 280mm cooler. True to their design ethos, Be Quiet! has built the Pure Loop to operate with as little noise as is reasonably possible, making for a record-quiet cooler that also hits a great balance between overall performance, an elegant appearance, and price.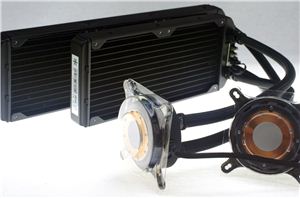 In this review we are having a look at the newly released Celsius S24 and S36 AIO liquid cooling kits from Fractal Design, the Swedish manufacturer of PC components...
31
by E. Fylladitakis on 6/2/2017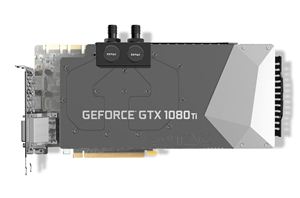 Following what seems to be an industry pattern at the moment, ZOTAC has just announced their very own highly customized and liquid-cooled GeForce GTX 1080 Ti. Out of the...
4
by Patrick MacMillan on 5/16/2017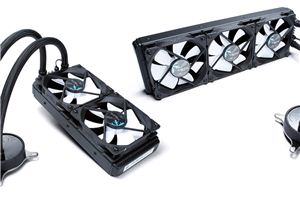 Fractal Design has just unveiled a different take on a new line of all-in-one liquid coolers, called the Celsius series. Unlike conventional AIOs, these new models are not actually...
11
by Patrick MacMillan on 5/12/2017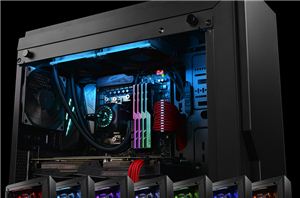 Deepcool has announced its new lineup of CPU coolers featuring customizable RGB LED lighting. The new Captain EX RGB cooling systems offer the same cooling performance as the already...
7
by Anton Shilov on 5/4/2017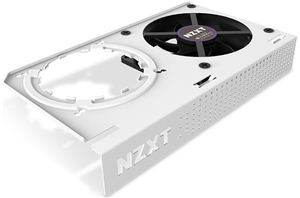 NZXT has announced its Kraken G12 mounting kit, which is designed to allow video cards to mount a closed-loop liquid cooler. In junctionwith a cooler, the adapter can significantly...
12
by Anton Shilov on 4/14/2017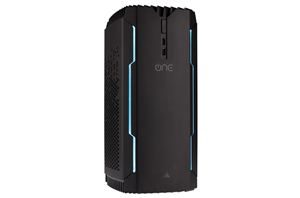 First announced in February, the new Corsair ONE pre-built gaming PC is now shipping. The Corsair ONE is the first ready-to-run system from the manufacturer that has mostly been...
61
by Billy Tallis on 3/23/2017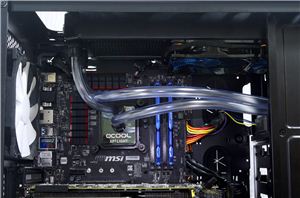 Despite the convenience of all-in-one liquid cooling solutions, hardcore enthusiasts still prefer customizable "open loop" systems, even with their overall complexity and cost. In this review we are testing...
86
by E. Fylladitakis on 10/24/2016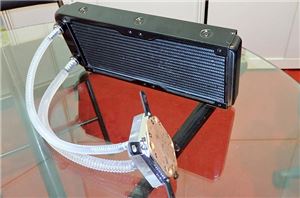 In the recent year's all-in-one liquid cooling solutions gained significant popularity thanks to efficiency and quieter operation. However, even with those improvements, a closed loop cooler still needs a...
65
by Anton Shilov on 6/3/2016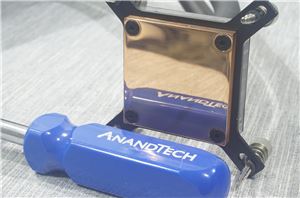 Today we are having a look at the EK-XLC Predator 240, the first AIO liquid cooling solution from EKWB. EKWB is a company that specializes in and is known...
36
by E. Fylladitakis on 12/15/2015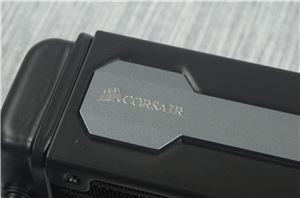 Today we are having a look at the upgraded 120 mm AIO liquid coolers from Corsair, the single slot H80i GT and the dual slot H100i GTX. Both come...
47
by E. Fylladitakis on 11/16/2015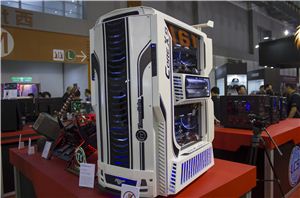 Winner of Thermaltake's modding contest As E., our case, cooling and peripheral editor, wasn't at Computex this year, I had the opportunity of meeting with most of the companies to...
21
by Kristian Vättö on 6/9/2015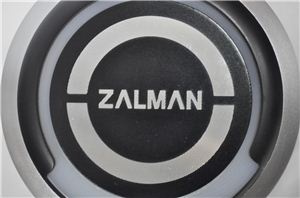 Zalman sent us their Reserator 3 Max Dual CPU cooler, which is a rather interesting device. It's an all-in-one liquid cooling solution that Zalman advertises as the "Ultimate Liquid...
52
by E. Fylladitakis on 8/19/2014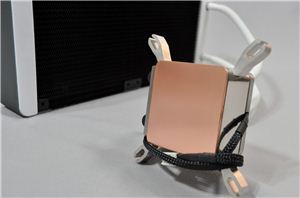 There was a time when liquid-cooling a computer chip was considered to be "extreme", something you'd only see hardcore enthusiasts or overclockers doing. It took a lot of work...
140
by E. Fylladitakis on 2/12/2014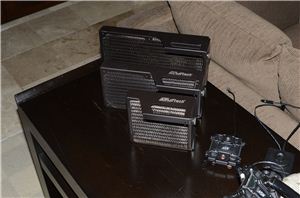 Swiftech is a fairly well-known name in the realm of computer cooling, founded nearly 20 years ago by Gabriel Rouchon (but not officially named Swiftech until 2001). While they...
15
by Jarred Walton on 1/9/2014