Indilinx Everest
In almost every SSD review we have published, Anand has mentioned how an SSD is the biggest performance upgrade you can make today. Why would anyone use regular hard drives then? There is one big reason: price. SSD prices are still up in the clouds when compared to hard drive prices (especially before the Thailand floods) so for many, SSDs have not been a realistic option. While SSD prices have been dropping for years, if the current rate continues it will still take several more years before a $399 Walmart PC has a reasonable size SSD in it. Most of the time, SSD production costs are cut by shrinking the die. Shrinking the die is the same as with CPUs: you move to a smaller...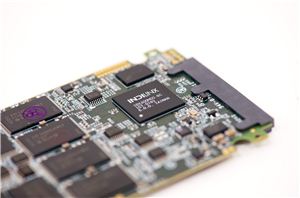 OCZ released a firmware update for its Octane SSD series. The update carries a version number 1.13 and OCZ claims substantial random write improvements. To refresh everyone's memory on...
7
by Kristian Vättö on 1/23/2012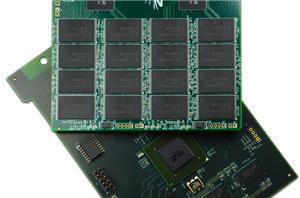 Take four Indilinx Everest controllers, put them behind custom OCZ FPGAs that implement its own VCA (RAID-like) architecture and you've got the Chiron. The complete enclosure provides support for...
9
by Anand Lal Shimpi on 1/9/2012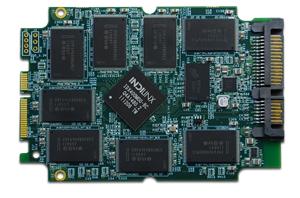 OCZ has a lot to show off this year at CES/Storage Visions, but the most exciting product from a client standpoint is its new Everest 2 controller. While the...
11
by Anand Lal Shimpi on 1/9/2012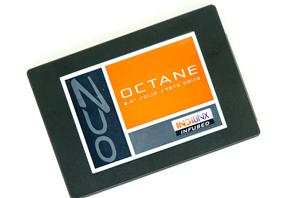 Earlier this year OCZ acquired Indilinx, one of the first SSD controller makers to really make a splash in the enthusiast community. Ever since OCZ entered the SSD business...
39
by Anand Lal Shimpi on 12/28/2011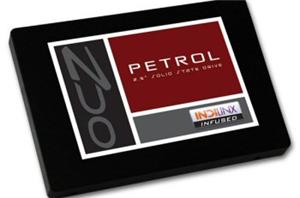 Last month OCZ introduced the Octane, its first SSD based on the now in-house Indilinx Everest controller. The drive did reasonably well in our tests and was priced competitively...
18
by Anand Lal Shimpi on 12/13/2011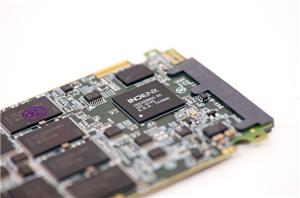 I have to hand it to OCZ's CEO, Ryan Petersen, I never thought he'd turn the company around in the way that he did. When I first met Ryan...
75
by Anand Lal Shimpi on 11/23/2011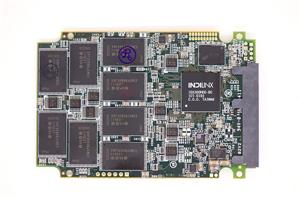 Last month OCZ finally unveiled the fruits of its Indilinx acquisition: the OCZ Octane SSD. Based on the Indilinx Everest platform, the Octane was to be OCZ's more affordable...
50
by Anand Lal Shimpi on 11/22/2011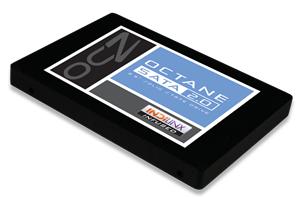 In March, OCZ signed a definitive agreement to acquire Indilinx, the SSD controller company that pretty much dominated the value segment in 2009 before Intel got aggressive on pricing...
58
by Anand Lal Shimpi on 10/20/2011