Gaming
A couple of weeks ago, UL (formerly Futuremark) released the latest test in its ongoing 3DMark gaming benchmark suite, CPU Profile. The premise behind this new CPU-specific test is a simulation to measure how processor performance scales with cores and threads. Normally 3DMark tests are designed to measure overall gaming performance – and thus are largely a GPU benchmark – however this one is a little different since it focuses more specifically on CPU performance. So we wanted to take a look at UL's latest test to get a better idea of what exactly it is testing, what exactly it is trying to accomplish, and just how useful it might be.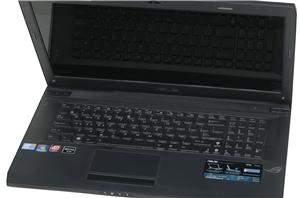 ASUS has made it a goal to increase their retail presence in the mobile market. With their successful Eee PC and UL series, they cover the netbook and entry-level...
72
by Jarred Walton on 4/17/2010
Today we are looking at the latest addition to the Rainbow Six series for the PC. We'll see how this game based on the Unreal Engine 3 looks and...
32
by Josh Venning on 12/25/2006