ConceptD
For users that regularly track Intel's laptop process lines, then you will likely be used to the nomenclature that Y-series is sub 10 W, U-series is usually 15 W but sometimes 28 W, and the H-series sits at 35 W and 45 W levels. We often see the Y-series go into ultra-portables, the U-series in the flagship devices, and the H-series always go into something more substantial that requires a lot of grunt and where performance takes precedence over portability. To date Intel has only released the U-series hardware on its 10th Gen, so the fact that Acer gave us a pre-briefing on one of its new laptops and stated that it has a 10th Gen H-series CPU was quite a shock. The new...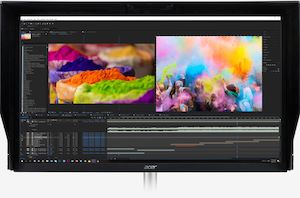 Acer has started shipments of its ConceptD CP7271K P professional monitor designed for developers of fast-paced color-critical HDR content such as animation, games, and movies. The monitor brings together...
31
by Anton Shilov on 10/4/2019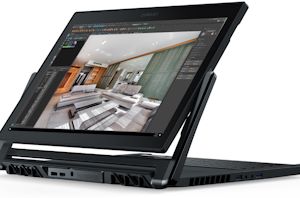 In the recent years, leading makers of gaming PCs have been experimenting with unorthodox form-factors in an attempt to maximize performance and improve overall experience. Having learnt from its...
15
by Anton Shilov on 9/6/2019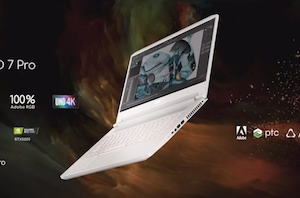 Acer has announced its new lineup of laptops aimed at professionals and offering appropriate performance, capabilities, and certifications from ISVs. Acer's Concept D Pro notebooks use Intel's processors as...
6
by Anton Shilov on 9/4/2019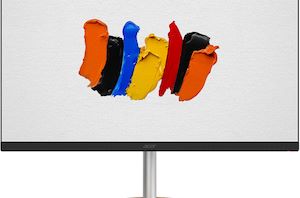 As the era of Mini LED backlighting takes off in earnest, Acer has become another major supplier of displays to announce a monitor incorporating the tech. The ConceptD CM7321K...
30
by Anton Shilov on 4/19/2019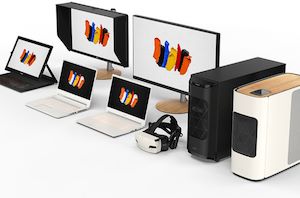 Acer this week introduced its new ConceptD brand that will be used to market computers and other equipment designed primarily for content creators and engineers. The initial family of...
20
by Anton Shilov on 4/12/2019