B450
The current state of the motherboard market is relatively healthy, with plenty of stock across a wide variety of models and chipsets for users to either upgrade or build a new system. It seems as though the supply of CPUs seems to be holding stable, which has had a positive effect on pricing, such as the Ryzen 9 5950X currently available to buy at Amazon for $746. Although the same can't be said about graphics cards, AMD has a myriad of motherboard chipsets available to help narrow the choice based on both a customer's need or budget. With stock starting to filter in on the latest X570S models, albeit not many, it's time to see what's hot right now and to give our picks...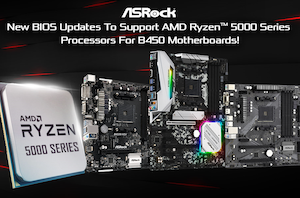 One of the big unknowns for the newest AMD Ryzen 5000 processors is whether or not there will be support on all 400 series chipset-based motherboards. After initially saying...
25
by Dr. Ian Cutress on 11/19/2020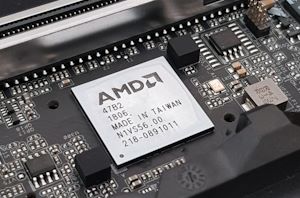 In a surprising twist, AMD has today announced that it intends to enable Ryzen 4000 and Zen 3 support on its older B450 and X470 Motherboards. This is going...
164
by Dr. Ian Cutress on 5/19/2020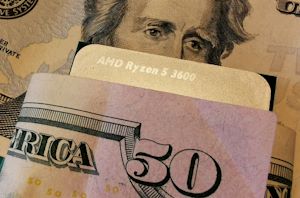 Every so often there comes a processor that captures the market. It ends up being that right combination of price, cores, frequency, performance, features and compatibility when added to...
113
by Dr. Ian Cutress on 5/18/2020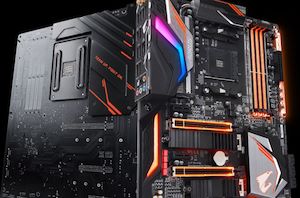 In preparation for the launch of AMD's next generation of Ryzen processors, GIGABYTE has released a wave of firmware updates for its X470 and B450 AM4 socket motherboards. The...
32
by Gavin Bonshor on 5/21/2019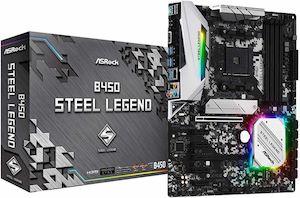 Today ASRock has announced two brand new motherboards based on AMD's B450 chipset. Notably, both the ASRock B450 and B450M Steel Legend feature the company's "Full Spike" ESD protection...
13
by Gavin Bonshor on 1/25/2019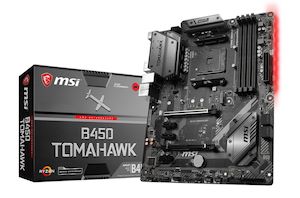 From the few second-generation AMD B450 and X470 motherboards we have tested, the majority have been refreshed models of pre-existing boards. Over time, the vendors have had the opportunity...
37
by Gavin Bonshor on 12/11/2018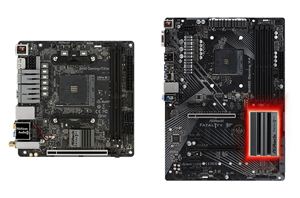 With the launch of the new AMD B450 budget focused chipset, we're taking a look at two gaming branded ASRock motherboards; the B450 Gaming ITX/ac and the Fatal1ty B450...
29
by Gavin Bonshor on 7/31/2018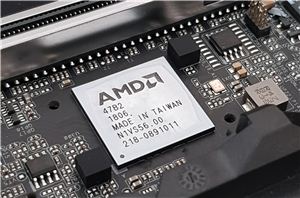 One of the secondary stories from Computex was that AMD and its partners were set to launch a new generation of mid-range chipsets and motherboards with the new lower-power...
62
by Gavin Bonshor on 7/31/2018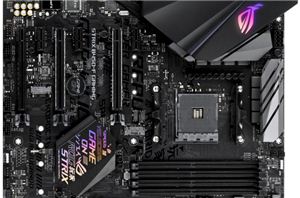 AMD still has not formally announced its B450 chipset, but it looks like everything is ready for the launch. Pre-orders and listings for B450 boards from three major motherboard...
8
by Anton Shilov on 7/6/2018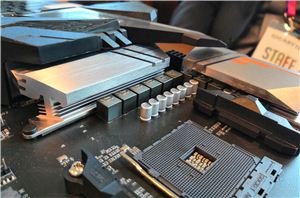 With the launch of the second generation of Ryzen, AMD also launched the X470 chipset which enabled the next generation of Precision Boost, a new adaptive storage technology called...
14
by Ian Cutress on 6/19/2018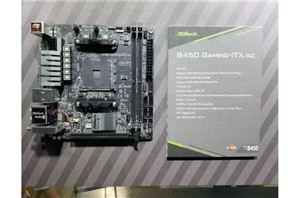 AMD has yet to officially launch the B450 chipset, but that didn't stop motherboard manufacturers from showcasing their upcoming AM4 B450 motherboards at Computex 2018. Of all the major...
12
by Joe Shields on 6/7/2018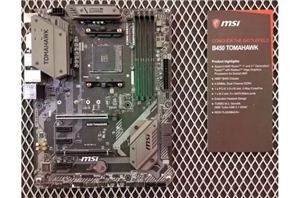 AMD's 2000-series Ryzen processors represent an incredible step forward even though they are based on a revamped architecture, but much like Intel's Coffee Lake launch, the company only released...
9
by Joe Shields on 6/5/2018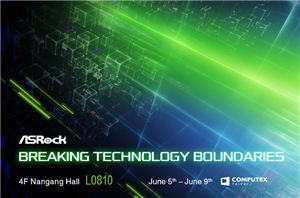 ASRock on Thursday announced plans to demonstrate its new AM4 motherboards based on AMD's yet-unannounced B450 chipset next week at Computex. The new chipset is expected to bring a...
7
by Anton Shilov on 6/1/2018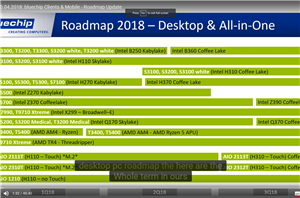 With Computex just around the corner, a lot of thought is being put to exactly what are we expecting to see at the show. There are questions about AMD's...
30
by Ian Cutress on 5/3/2018