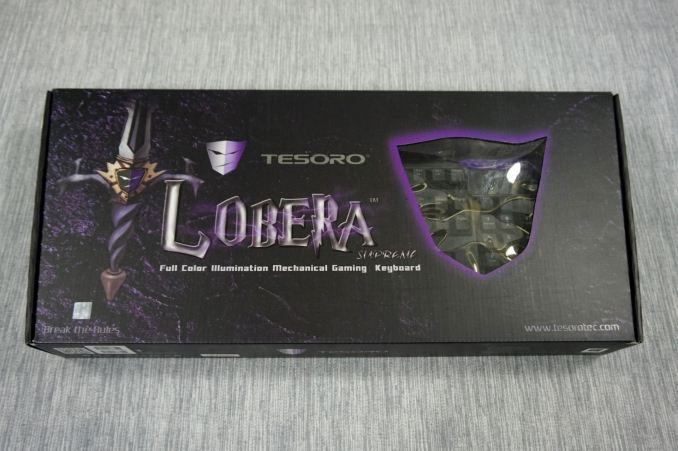 Tesoro Technology (not to be confused with Tesoro Corporation of petroleum products) is a relatively new manufacturer of computer peripherals. They have been around only since 2011, the company is not widely known yet and it is difficult to find specific information about them, as the company does not share much else than details of their products through their website. Tesoro is currently strongly focused on keyboards, with eleven of them mechanical and one membrane gaming keyboard. In this capsule review we will have a quick look at one of their most reputable products, the Lobera Supreme.
Introduction
Much like every keyboard that Tesoro currently markets, the Lobera Supreme is named after a sword. Specifically, it is named after the "Slayer of Wolves" (Lobera), the sword of Saint Ferdinand the 3rd. Being a classic medieval longsword, it certainly is nothing alike the fancy futuristic broadsword that the company pictures in their website and it is difficult to comprehend how exactly it inspired the creation of a modern backlit keyboard. Leaving the strange choice of name aside, the Lobera Supreme does have some interesting features that will be examined in this capsule review.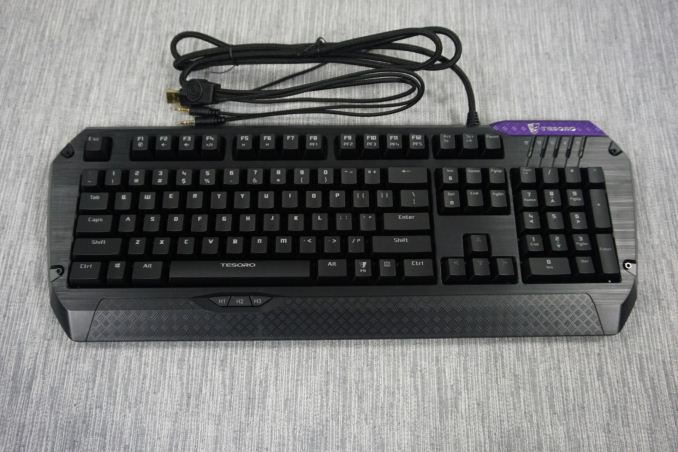 Packaging and bundle
Tesoro supplies the Lobera Supreme in a cardboard box where a window in the form of the company logo reveals part of the keyboard but does not offer access to test the keys if browsing at a store. Inside the box, the keyboard is very well protected with polyethylene foam slabs and a plastic cover. Alongside the keyboard, the company only supplies a basic quick start guide, an advertising leaflet and an USB power cable for the keyboard's USB hub.