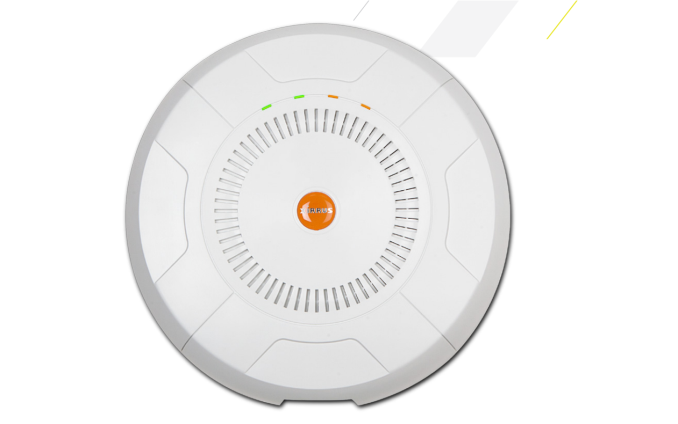 A good number of companies play in the enterprise Wi-Fi market: Aruba Networks, Ubiquiti and Ruckus Wireless to name a few. Enterprise Wi-Fi looks at markets that have dense casual user access but high levels of management therein, such as hotels, dormitories, hospitals, waiting rooms, office spaces and retail areas. Last year Ganesh reported on Ubiquiti's initial Enterprise Wi-Fi AP offering, and a year further down the line Xirrus got in contact regarding their 802.11ac AP line. Xirrus' offering comes from the point of view of upgradeability – buy an 802.11ac access point at 802.11n prices, but further down the line pay for a software update to enable 802.11ac access. This method of delivering data would allow businesses to upgrade without the need to replace hardware as well as spread the cost of network upgrading.
The main product Xirrus got in contact with us about is the new XR-620 Access Point, designed to be the lowest-cost 2x2 802.11ac enterprise solution on the market. This system is based off a Qualcomm Atheros SoC, and due to the dual stream nature the device is capable of 867 Mbps per radio. This is compared to Xirrus' 3x3 XR-630 that can manage 1.3 Gbps per radio. The AP will have dual radios for 2.4 GHz/5GHz or dual 5 GHz operation, and be suitable for up to 240 concurrent users with four integrated antennas. While there are two gigabit Ethernet points (802.3ad / link aggregation compatible), cloud based management comes part of the solution as well. The XR-600 series comes with intruder detection and prevention systems with zero touch provisioning.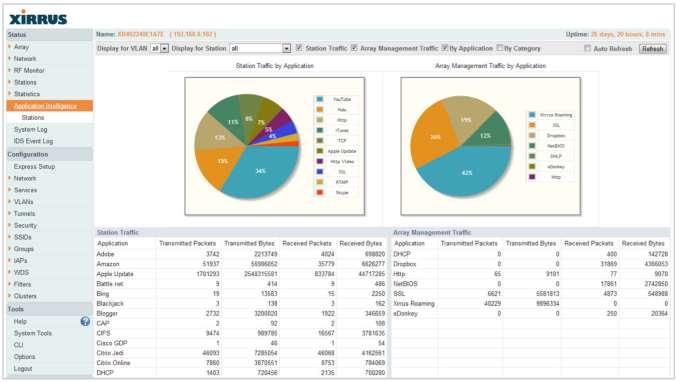 Administrators controlling the AP will have access to Xirrus' Application Control. This software uses Layer 7 deep packet inspection to prioritize access of certain applications over others, with 1200+ applications being monitored. While not explicitly mentioned, Xirrus does have dedicating meshing support on the 620.
Xirrus are bringing the XR-620 into the market at $675, with availability in March.
Source: Xirrus