System Performance
Whether the result of bloat, the result of HP's software being almost impossible to disable, the result of the slow storage subsystem, or the result of an underlying BIOS setting, the HP Spectre XT produces performance that is behind the curve of competing notebooks virtually across the board. I've checked clocks, run tests multiple times, but in the end still been left with a notebook that's just slower than it should be.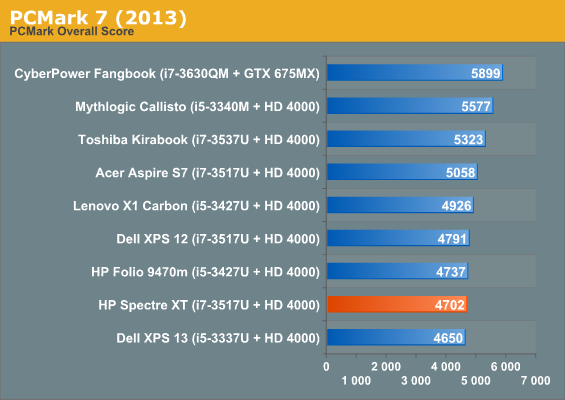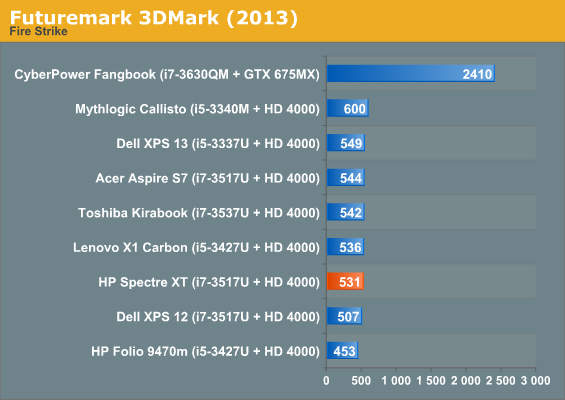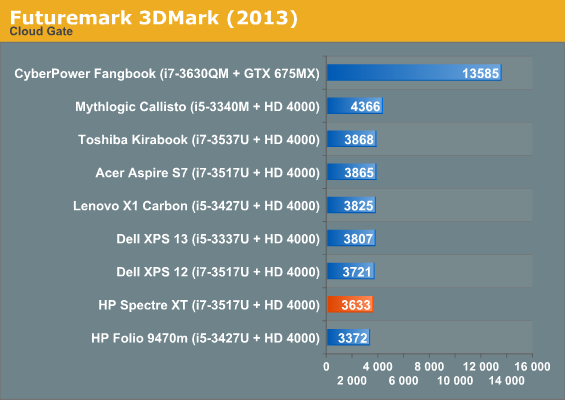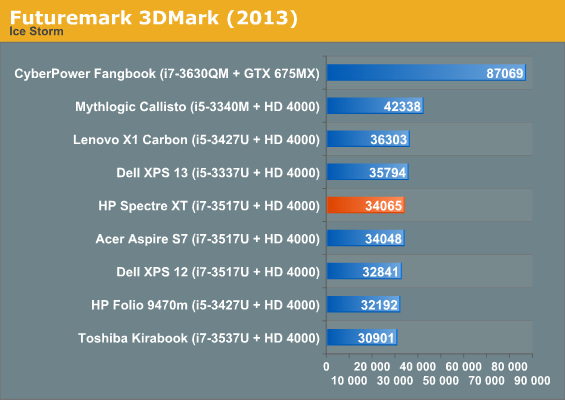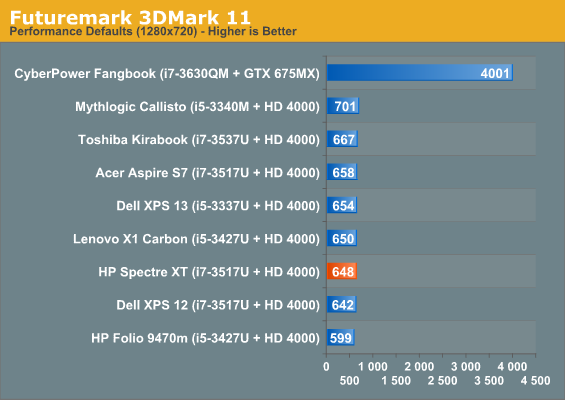 Futuremark test results range from competitive to slightly behind the curve. When we hit the CPU itself more aggressively, things take a turn.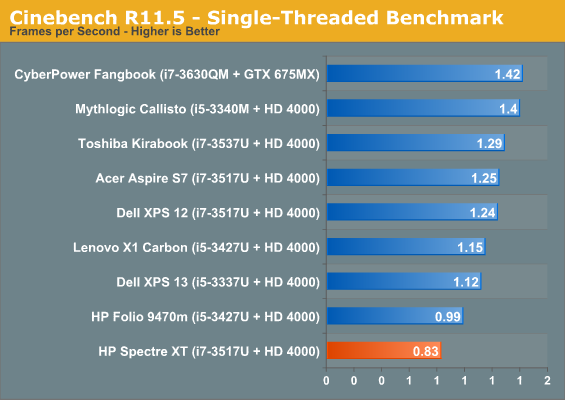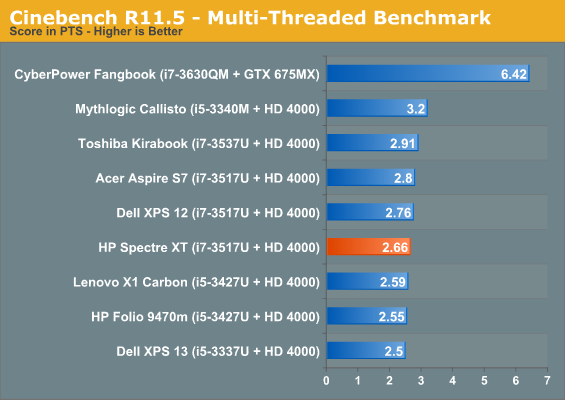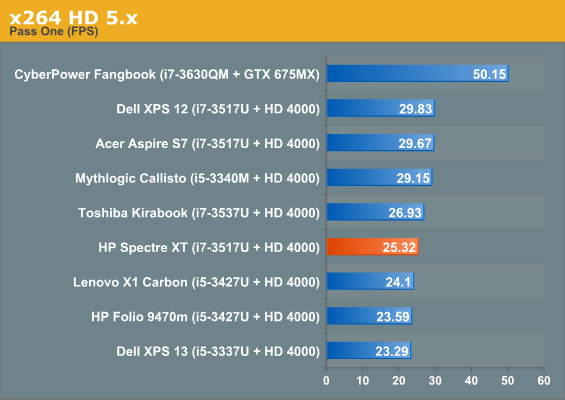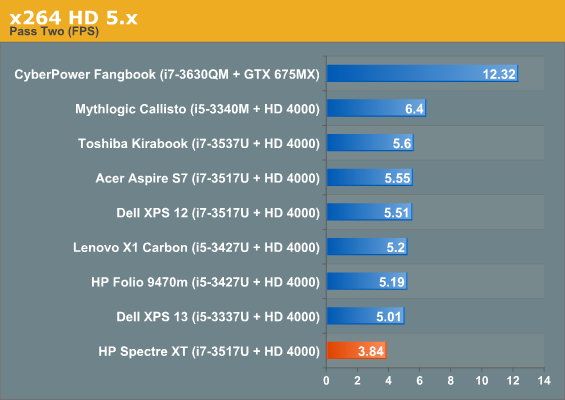 The benchmarks that hit the CPU hardest also leave the Spectre XT looking the worst. Results continue to range from competitive to bottom of the pack, and it's difficult to pin down exactly where HP's system is going wrong. This isn't performance so terrible as to render the computer unusable, it's just failing the sanity check and not where it should be.